A Slick, the Rowers, Sailors, Fishers and No Hopers ... all at sea ...
3Harbours' 5th Birthday Party Sets Sail

This 5th Year saw boating from starkly different angles. A brave yet doomed attempt to float plastic poles 'designed' some say by the town's leading non-marine architect with skippers Andrew and Yvonne walking on and into the cold waters. Surely the giant cupcake had a better chance of floating!

Other pictures below show the more maritime aware cavorting and enjoying themselves. Sea cadets had wind in their sails and the Port Seton rowers were practising on their very own harbour for their Saturday contest at Anstruther. Delightfully, the Port Seton Ladies emerged as Scotland's triumphant champions - bringing the boat back to the Seafood Festival for all to admire.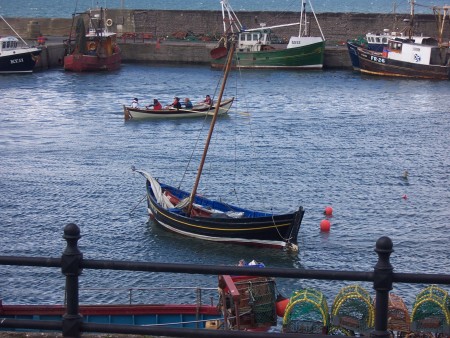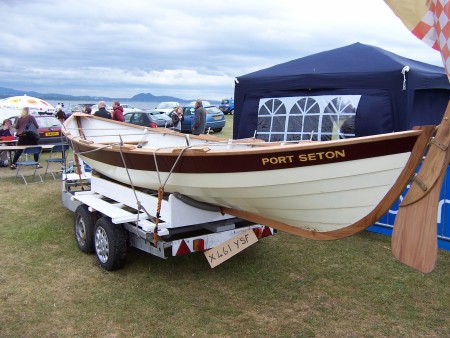 Fishing boats meanwhile and 'others' in harbour or on the quayside told their tales. From respect for those struggling in the Gulf of Mexico, Cockenzie Harbour had its own 'wee slick' oil artwork too. Let's start there then ... after all, 3Harbours is an 'Arts' Festival no matter how much seafood we enjoy, or real ales or bouncy castles or big dipping ....

click to enlarge all pictures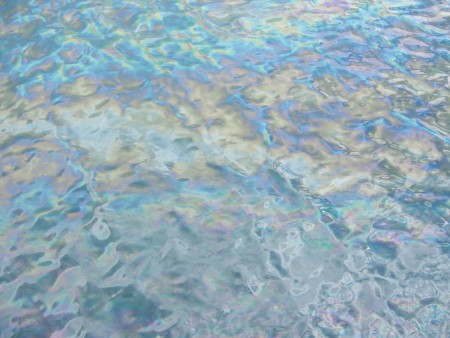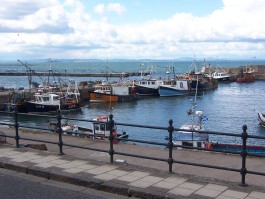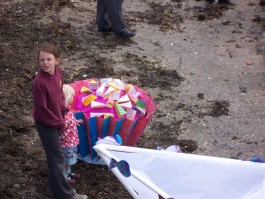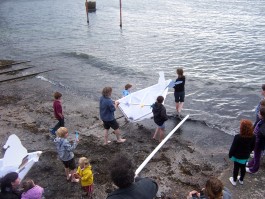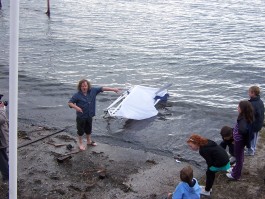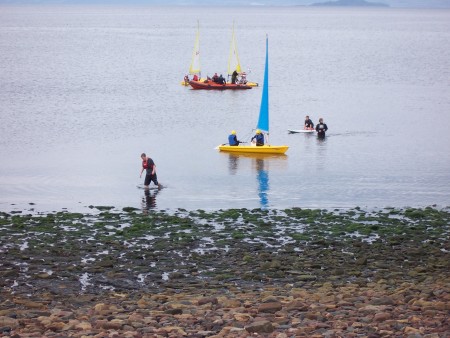 This is maritime art! Enjoy the fine chimneys - their life is perhaps limited ...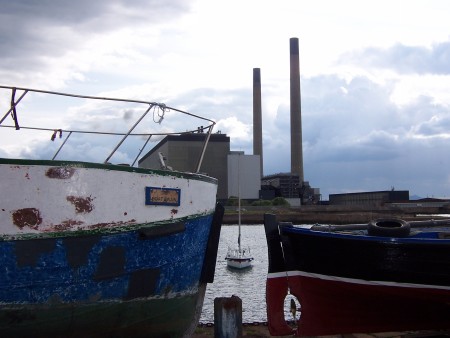 Published Date: May 31st 2010