It's not only Burriss Bursary 2010/ 11 that's into Art Deco Posters!
It's Catching On ... and it's seaside delights onec again

The press cutting below reports on the seven art deco poster designs Coast magazine commissioned for their latest issue. Dungeness and Brighton are new creations. Sounds as if we're setting up our own East Lothian Life as well as the 3Harbours Calendar for 2011 to take delivery of the outcomes of the 2010 Burriss Bursary Competition.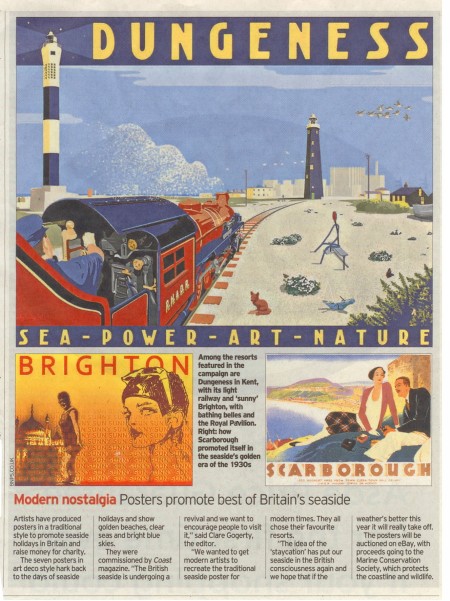 Deadline for submitting your 'Intention to Design' is July 1st

All artists keen to help create a stunning series of art deco posters for the delights of our coastal area from West Pans to Longniddry should contact the Arts Festival office at The Gothenburg [Gillian Hart/ Phone except Mondays 01875 819922] to Register for the Competition. All successful entries win a prize!

FULL DEATILS ARE LINKED DIRECTLY HERE



Published Date: May 1st 2010