So it came to pass ... the Tapestry was certainly 'Midway'
The Prince got a rousing huzzah every time he spoke!

'Tis true. Every time HRH The Prince Charles Edward Stuart addressed his Army of Stitchers on March 24th at our MidWay Tapestry Workshop they broke into spontaneous cheers - just as the Ladies of Edinburgh had in September and October 1745. He responded, as he had previously written in 1746, after his second great Victory over the redcoats led by General Hawley at Falkirk:

"I am often hit in the teeth that this is an Army of Volontiers... who came into it upon motives of Duty and Honours; what one wou'd expect from such an Army is more zeal, more resolution, and more good manners than in those that fight merely for pay!"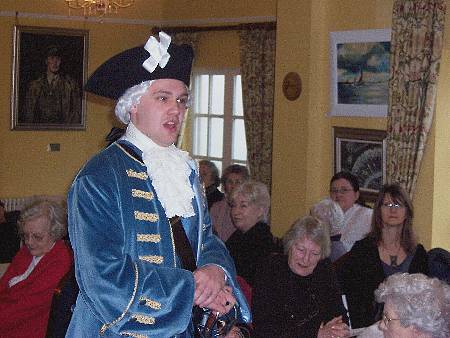 ... it was with such exhortations that Prince urged on his Stitcher Volontiers into the second half of their labours in pursuit of completed works by May 31st if at all possible. And with the aid of Maud Crawford from Dunblane the Prince was also able to announce his £30,000 Reward for the Apprehension of the Elector.




Prince very well pleased indeed with his stitched attire - as depicted

The Prince took particular interest in the work of those Stitchers of his cloaks on panels and all his other attire especially his whigs. Some whispered he was too vain but were immediately hushed!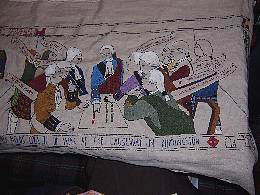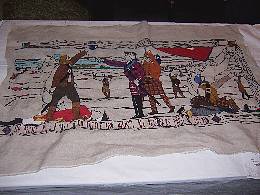 Final Inspection of the Stitchers Work

... on the Goth's car park perhaps but it was a most impressive array. The Prince walked along the ranks of Stitchers talking frequently with those who had travelled a long way to be on parade on March 24th. They had come from Inverness and Dunblane - even from Fort William!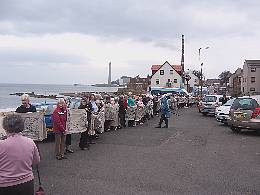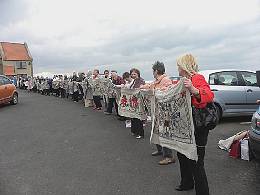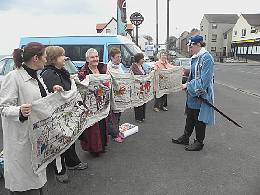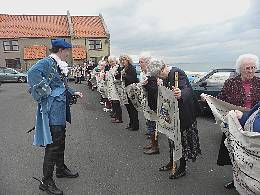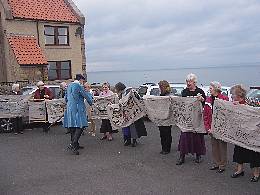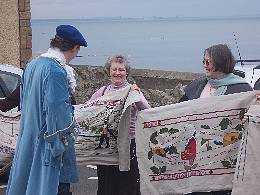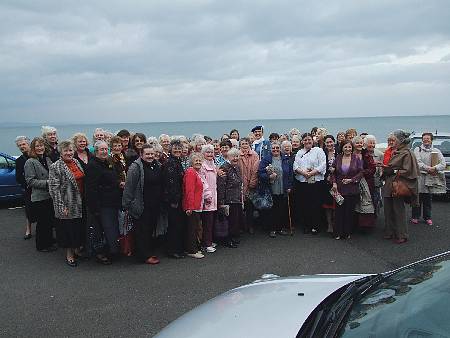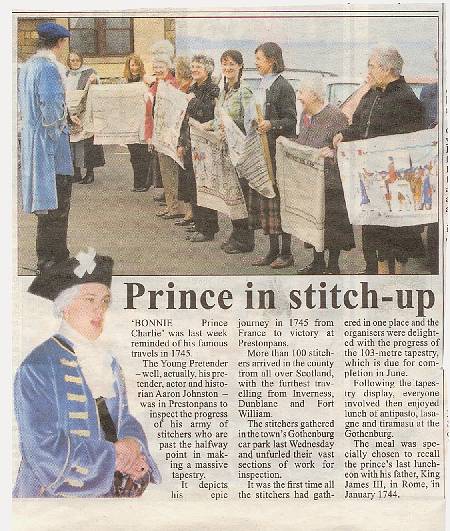 Published Date: March 28th 2010