Glenuig for Glenfinnan Honours Our Tapestry ...
Saturday 21st & Sunday 22nd August @ Glenuig Hall

Glenuig Hall hosted the 5th Tapestry Exhibition in fine style, to coincide with Glenfinnan's annual Highland Gathering. The Camerons and Clanranald did not disappoint the occasion anymore than they did in 1745. It rounded off the 'initial' Highland phase of the Tapestry Tour.

click to enlarge all images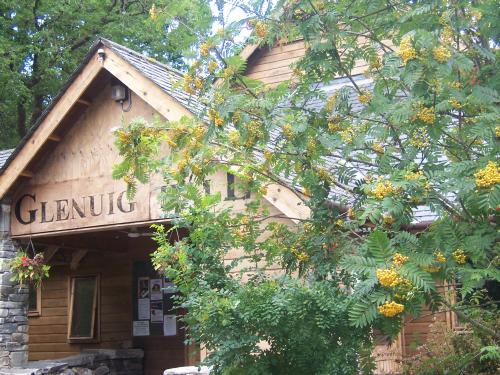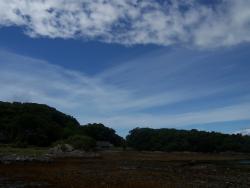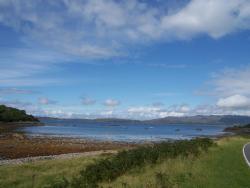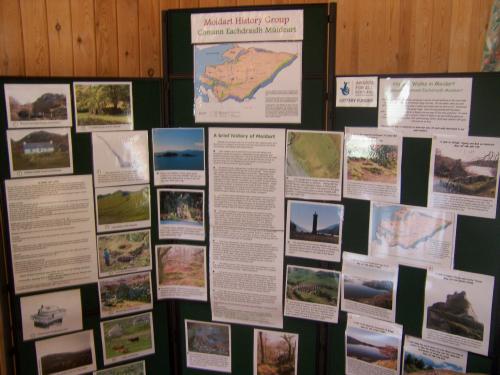 Glenuig is well off the Arisaig/ Mallig road, nestled on its own bay on the route the marching clansmen took to Kinlochmoidart House where the Prince stayed before his final journey by galley boat on August 18th from Dalilea Pier via Glenaladale House to Glenfinnan in 1745 - a wee bit out of the way you might think?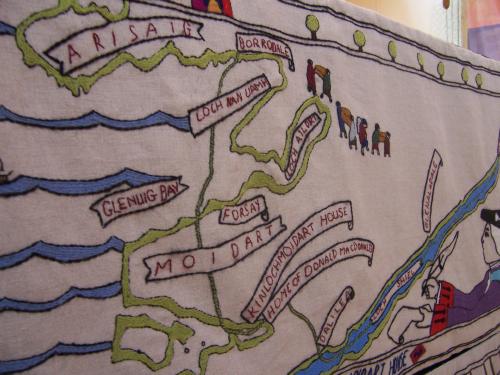 Not so. Glenuig's community of well less than 100 souls boasts its own very elegant Hall where the tapestry was hung and more than four times the population of their community came to visit over the two days. By closing time on Sunday evening [1.5 hrs later than scheduled] no fewer that 370 visitors had come to Glenuig and our 2000th visitor suitably rewarded!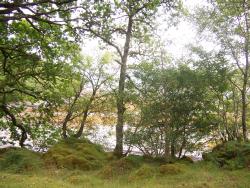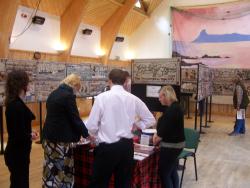 The photographs above and below show just how well the tapestry looks in one of the most elegant of its Highland settings.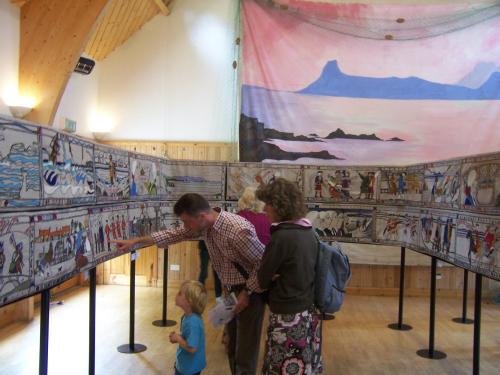 Arran Johnston and Fiona Campbell were responsible once again for the exhibition and assisted by Arran's sister Faye up from Derby on holiday. It was also briefly visited both by Lead Stitcher Dorie Wilkie as well as the Chairman of the Battle Trust, Gordon Prestoungrange [pictured].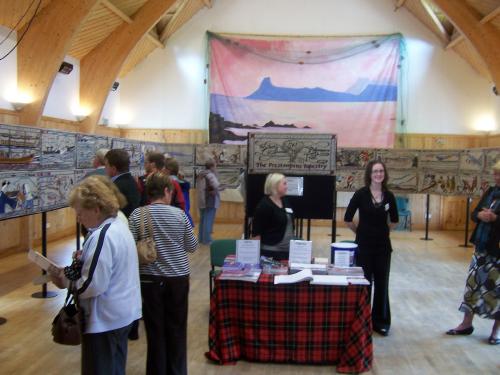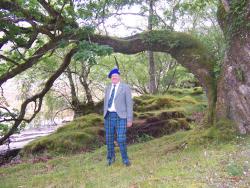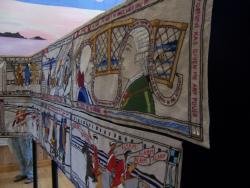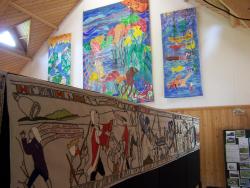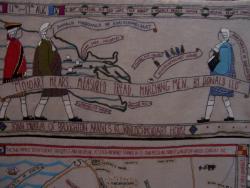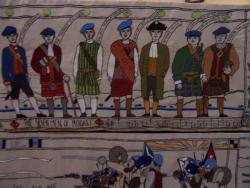 Published Date: August 24th 2010