Yes, the Prince will be there on March 24th!
It's not Prince Henry, it's Prince Charles ... and he's spoken for

There have been several queries already as to whether the invitation on March 24th actually came from the Prince. We all know Elvis lives, but the Prince?

He's been amongst us throughout our Campaign in Prestonpans since September 21st 2006. Here he is seen last September in the orchard of Cockenzie House - clearly delighted at the contents of Cope's coach and baggage train taken just a few minutes earlier....

.... and on his arm, is that Jenny Cameron or one of the Jenkinson sisters from Athelstanford he so admired when he met them at Duddingston on September 19th?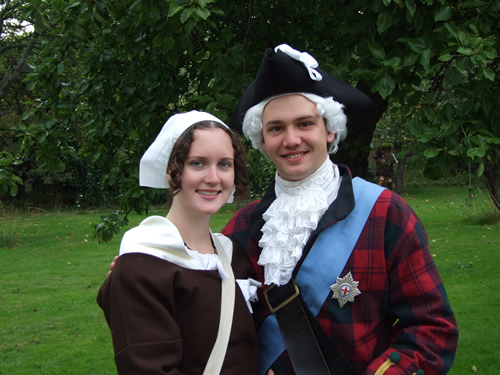 He'll certainly be with us all on March 24th, and rumour has it he'll bring his favourite liqueur with him to share with us. He was certainly most generous at the Alan Breck Regimental Dinner pictured below ...... CLICK ON THE PHOTO TO ENLARGE ...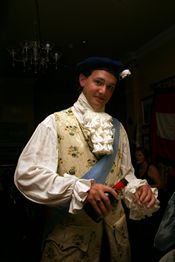 P.S. Have you confirmed your attendance on March 24th yet to Gillian Hart/ Dorie Wilkie? Although Stitchers can gate crash at will, we hope to get a sensible estimate for lunch arrangements or it'll be FHB!





Published Date: February 25th 2010