Presenting Heritage ... how to, and how not to try at all .....
In search of great ideas ...

That was your correspondent's remit. 'Head for Reading then Pevensey and see what great notions can be found to use for the presentation of the Prestonpans Tapestry from July 23rd onwards; and for the presentation of the Battle story in general'.

Reading, as has been reported earlier [LINK HERE] is home to Elizabeth Wardle's beautifully crafted 'copy' of the Bayeux Tapestry, stitched in Leek, Staffordshire in 1887 and brought to Reading as a gift by the retiring Lord Mayor, Alderman Arthur Hill. The Staffordshire stitchers had wanted to keep it in Leek but had been unable so wanted to find it a 'permanent' home.

The leaflet provided for visitors at Reading's Museum where their Bayeux Tapestry is elegantly housed and displayed on an entire mezzanine gallery is given below. It includes wise advice for the hanging and display of our own tapestry in the coming years!

click on each page to enlarge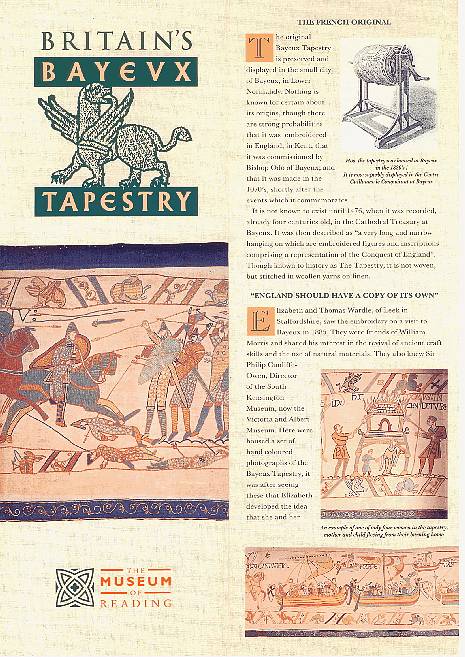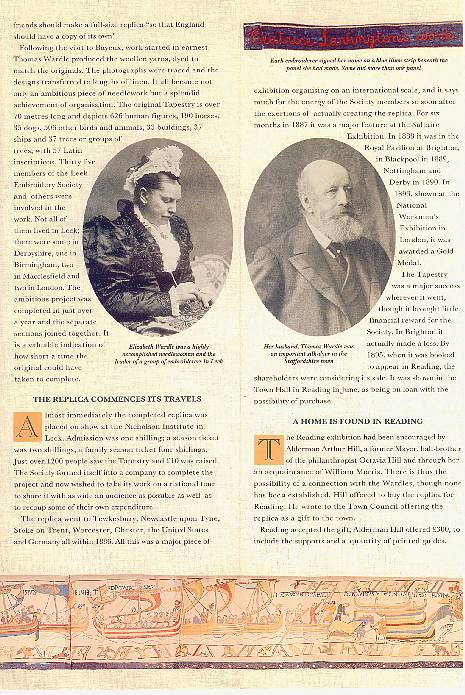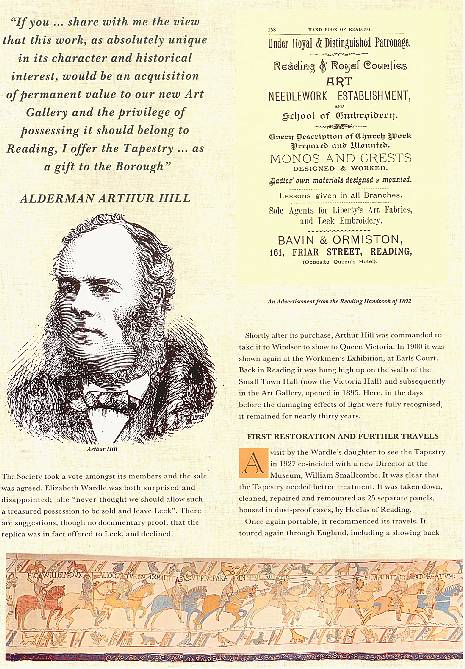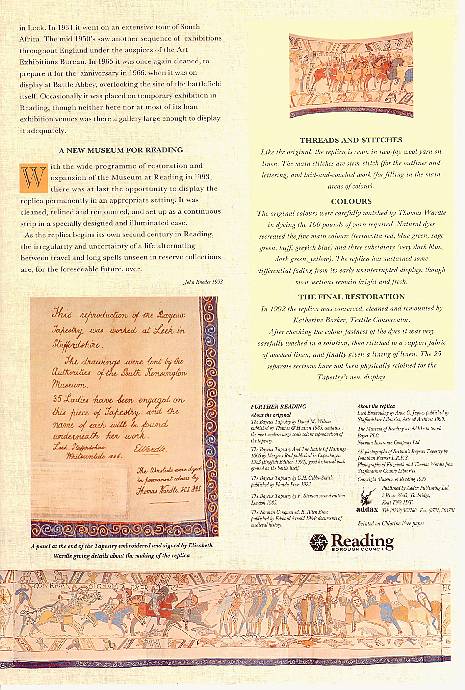 At the time of the visit, the Museum's staff were getting ready for a 'school' visit. And it was intriguing to see how they planned to handle it - they had developed their approach most carefully in the very early 21st century and delivered it many a time. In conversation it was made clear that teaching about the Norman Conquest was part of the school curriculum and that becoming familiar with the Bayeux Tapestry had proved both an unusual and highly motivational way to reinforce the necessary teaching.

Questions are posed about the story itself and the students asked to search for the answers on the panels; using photoshop technology, students can create their own 'additional' panels to tell their own story - typically their account of 'what happened next'; the journalistically inclined are asked to write a press report; others can evaluate the styles of clothing worn, the horses, boats and the weapons used. Photographic highlights identify key moments in the story.

Bonnie Prince Charlie's story potentially has an even wider audience

It is probably a surprise for most Radingensians to learn that a copy of the Bayeux tapestry is displayed in their Museum. Indeed it has to be a surprise that a copy like their's exists at all. If there is to be one, however, surely it would be at Battle or perhaps Hastings or Pevensey ... surely not in Reading. But for Alderman Arthur Hill's generosity it would not be there at all - it's just one of those turns of fate.

That is clearly not the same for our Prestonpans Tapestry. Prestonpans is a very obvious location. It is certain to arouse widespread and enduring interest amongst adult visitors fascinated by the Jacobite legend as well as acting as a significant teaching focus for schools. And last but not least, it will have a fascination for embroiderers themselves and all who appreciate such craftsmanship.

... and then to Pevensey, to Normans Bay

Mind in a whirl at the potential for presentation demonstrated in Reading, the next destination was Normans Bay at Pevensey - the beach where William the Conqueror came ashore unopposed in 1066.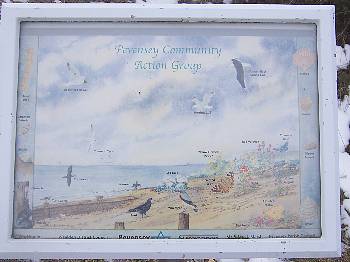 The only presentation to hand there is shown here - bird life detailing, a named boat [plus view of the beach] and a large notice from the Environment Agency further away telling of its endeavours to protect the coastline thereabouts.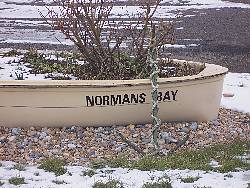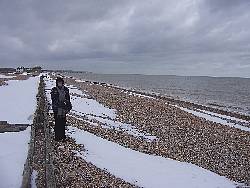 .... but redemption was to be found in Rye

Just a short march away, and William's soldiers reportedly made such a journey, is the ancient town of Rye. It has an absorbing 1000 years of history and architectural treasures abound. But what particularly caught the attention was a model of the town as it stood in the late 19th century before the harbour was silted up - leaving this particular Cinque Port stranded a mile inland. Made by a local historian and his wife from polystyrene just two decades ago it now serves as a quite brilliant focus at the town's information centre.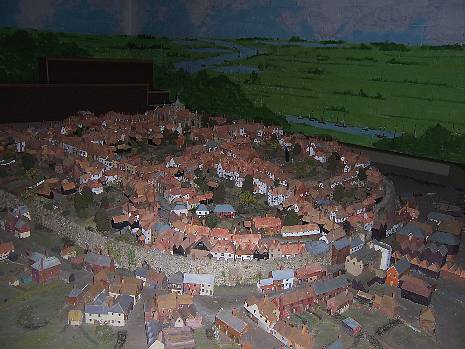 It sits serenly on the floor, its surrounding walls painted with truthful land and seascapes, and relies for its presentation simply on the use of lights and voice over. Just as we found when visiting Salem to hear their witch tales retold in an old church building, a very great deal has been achieved with these elementary media. Such a presentation of the Prestonpans Tapestry when it finally comes home could be an equally powerful communicator.



Published Date: February 16th 2010