Arts Visit to Barga Announced - May 6th/ 13th 2010
Third Barga Arts Visit Scheduled - May 6th/ 13th 2010

The twinning of Barga in Tuscany with Prestonpans and vicinity [actually the PL catchment area] has already offered opportunities for students to visit the stunningly beautiful mountain top town that John Bellany made his second home. The Mayor of Barga at the time twinning was arranged has twice visited Prestonpans and been welcomed and lauded at The Prestoungrange Gothenburg.

click on all images to enlarge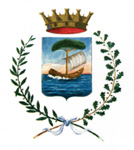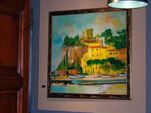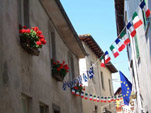 Yet more than that, the Prestoungrange Arts Festival has arranged two very successful excursions there by groups of artists [photographers as well as musicians, singers and painters] and a third is now all set to happen.

LINK HERE FOR DETAILS OF BARGA'S BEAUTY AND THE EARLIER VISITS THERE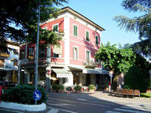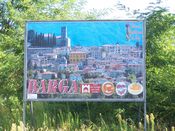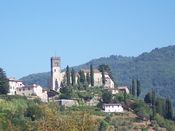 May 6th/ 13th 2010 are the dates for the next excursion

The excursion to Barga is self funding by the individuals concerned. It's a flight to Pisa, local travel to Barga by road or rail and then accommodations and subsistence.

With the aid of Hamish Moore, the acclaimed piper and pipe maker, who was recruited whilst in residence in Barga to come back and join the Arts Festival in Prestonpans in 2009, shared accommodation has been arranged as well as key contacts. A newly elected Mayor is now in office with whom arrangements have been agreed.





Half the places on the excursion have already been booked, but any/ all artists who would care to join the group are invited to be in touch as soon as possible [to get best air travel bargains] with Gillian Hart @ hartoflothian@talktalk.net .... or to phone her at The Prestoungrange Gothenburg on 01875 819922 [Mondays excepted].

N.B. On their return the artists will all be invited to present an Exhibition during the Three Harbours Festival in June and in July at the Burriss Bursary Awards - for which contributions Barga Bursaries of £50 per exhibiting artist will be awarded by the Prestoungrange Arts Festival.



Published Date: December 9th 2009