V. Colonel Gardiner Well Remembered .... and all who died ...
Town's redcoat hero still attracts great attention .....

Colonel Gardiner's place in Scottish military history and certainly in Prestonpans folklore has long been assured. He was the only combatant who was specifically commemorated with an obelisk that stands to this day, cared for by the community, outside his old home, Bankton House.

For the 2009 re-enactments the Trust did not specifically include the final skirmish in which he was mortally wounded and carried to Tranent Manse to die, tended by the Jenkinson sisters visiting at the time from Athelstaneford - it did in 2007 & 2008. Rather Andrew Dallmeyer's new play, Colonel Gardiner: Vice & Virtue was presented at the Prestoungrange Gothenburg on Friday evening, 18th September. Lasting some 50 minutres, it is the Colonel's deathbed scene where he recalls both his early life and his Damascene conversion in a Paris brothel.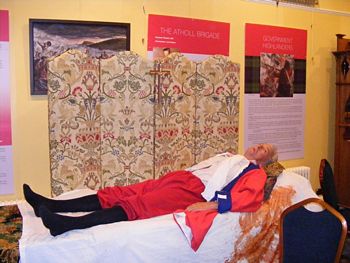 Andrew Dallmeyer [above] remains on his deathbed throughout but is joined in his reflections for this production by Gareth Morrison who played the young officer i.e. before he became Colonel, most admirably.

click to enlarge pictures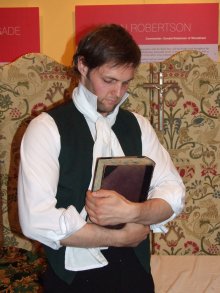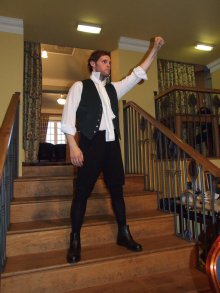 Wreaths were laid at the Colonel's Obelisk and at the Cairn by the Prince on September 19th also

A single piper from the Alan Breck Prestonpans Volunteers played a lament, and the Prince laid wreaths in remembrance of all who died.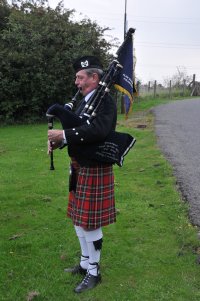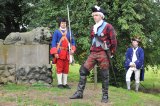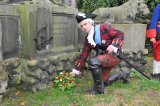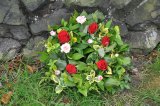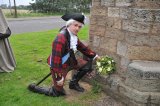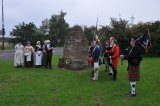 Published Date: October 5th 2009