A Baron's Tale Launch & Signing: Prestonpans Library September 11th @ 7/ 7.30 pm
Baron Tells All?

Sounds possible, maybe, but what exactly has he got to tell? And which Baron is it?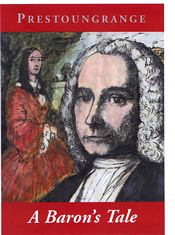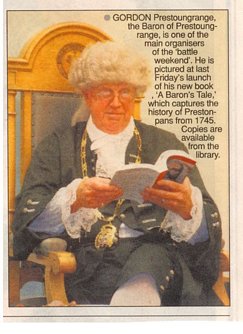 The front cover perhaps gives a clue. It was painted by Andrew Crummy depicting William Grant, Baron of Prestoungrange from 1745-1764, and Lady Susan Grant-Suttie, the last Grant-Suttie to live at Prestoungrange before the Royal Musselburgh Golf Club took its lease in the 1920s. Andrew's work is derived from their contemporary portraits.

In fact the novel is written by today's 14th Baron but his hand is guided throughout by William Grant - who was reincarnated with his wife, his Jacobite mistress Anne and former miner Robert Pryde in 1997, and yet again in 2009.

In 1997 William Grant was intent on understanding just what had gone on in Prestonpans since his death in 1764. In 2009, he wanted to see what the present day Baron has been up to over the past decade. And in between these two visitations he and his wife Griseldine put pen to paper to write their autobiography from 1745 when the battle raged hereabouts and William subsequently became Lord Advocate until his death in 1764.

So the plot's not too complicated and the Tale is tellable in no more than 450 pages.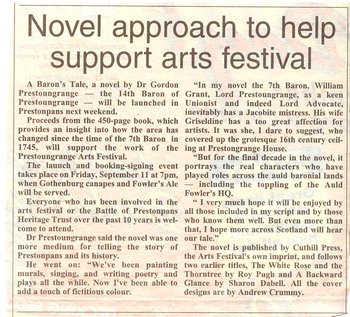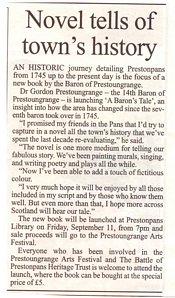 Open Invitation to the Launch & Signing at Prestonpans Library: September 11th 7/ 7.30 pm ... access from 5 pm

All who have been involved in the Arts Festivals or Battle Trust activities, or are Panners in flesh or spirit with an interest in history [books], are invited to come along to the Library. The novel has Fowler's Ale always on tap, and so it shall be on this evening. Plus canapes of course as would have been served in the grand old days after William Playfair rebuilt Prestongrange House in the 1830s to be the Baronial Hall we know today.

All proceeds from the sale of A Baron's Tale will go to the further work of the Arts Festival, and for the evening a signed copy will be available at £5. Recommended retail price £9.99.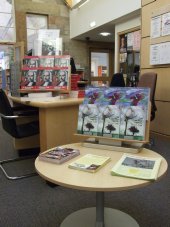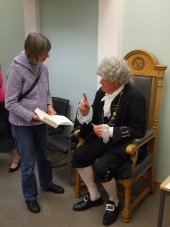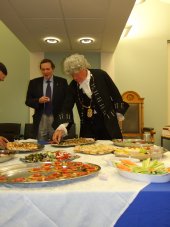 __________________________________________________________

The 'Tale' is the third novel under the Arts Festival's Cuthill Press imprint. The earlier two are Roy Pugh's The White Rose and the Thorntree and Sharon Dabell's A Backward Glance - both tales of the '45, and also on sale at £5 per copy that evening.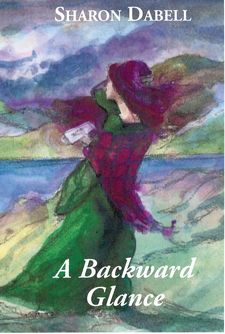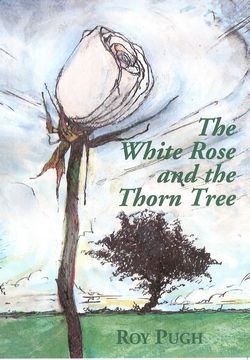 Published Date: August 22nd 2009