Cistercian 'Monks' Make Their Big Walk
Twas a long walk indeed, but a warm welcome awaited them!

It was the Arts Festival's great pleasure to welcome the intrepid 10 miles 'walkers' from Newbattle Abbey College when they arrived on The Gothenburg foreshore in Prestonpans. As the press cuttings below tell, the walk followed the old route taken by Cistercian monks for many hundreds of years from 1189 until the Reformation and the closure of the Abbey.

click to enlarge all cuttings and pictures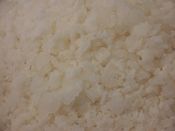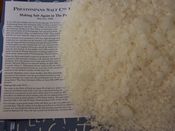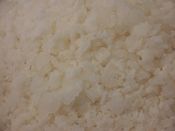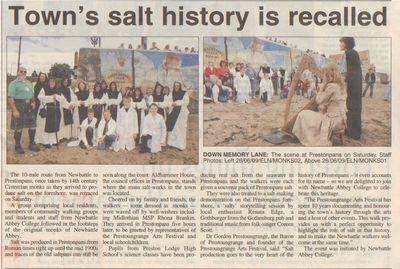 They came to the Pans to collect their ancient salt tithes and Preston Lodge Chemistry Club, and the Goth's own Chef, Andrew Laurie, rose to the occasion making the necessary quantities and purifying them well. The Arts Festival under Ros Parkyn's guidance made the monks' robes for the occasion and the MacLeod family which last managed salt production in the 1970s in the Pans provided packaging designs that could be used again for souvenirs. Many family members were also able to be present and loaned exhibits which were on display. The tale of how Alexander Hamilton and local groups tried to save the old SaltWorks was recalled.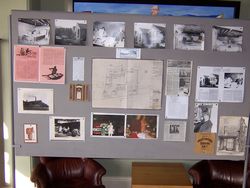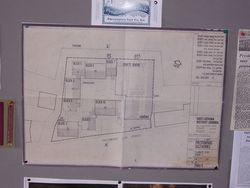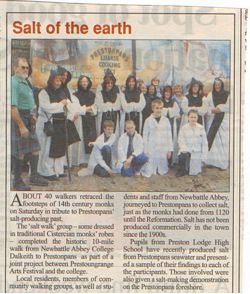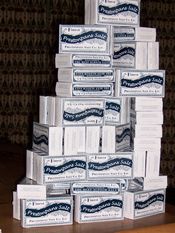 Preston Lodge Chemistry Club gave demonstartion of salt making on the beach

Students from Preston Lodge demonstrated salt making on the beach and everyone enjoyed an accompanying barbecue provided by The Goth.

In the James Fewell Bar and on the beach Hamish Moore and Coreen Scott provided salt songs and more and the Poet Laureate's White Gold was recited aloud for the first time by the Bard himself, John Lindsay; and the photocalls went along.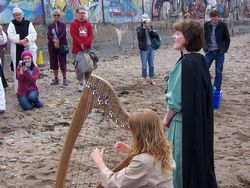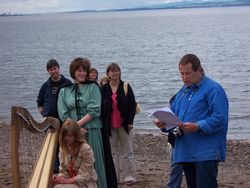 There was no doubt that the walkers were considerably wearied by the distance travelled but found the Goth a fine place to rest awhile! And there was already enthusiasm for doing it all again some time soon, with the Arts Festival promising a warm welcome again wherever that might be!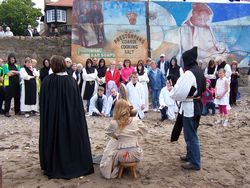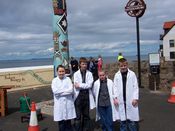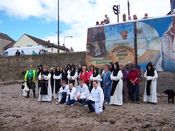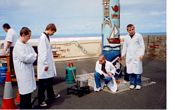 Published Date: June 30th 2009