So those who remembered Summerlee came, and planned ...
Miner's Statue Campaign Launched by Community Council as Arts Festival Dedicates the Summerlee Mural

Summerlee was built by the eponymous company that was granted the lease to get the coal from Prestongrange pit in the last quarter of the 19th century. It was built to house the many new miners who arrived to work there. At the same time, Sir George Grant-Suttie, the then Baron of Prestoungrange, built Cuthill School for their children, and his wife Lady Susan spent a great deal of her life helping with their welfare. Before the noontime celebrations began the Royal British Legion Pipes provided the 'warm up' act as part of their 'Pipeathon for the Day' and Davy Logan's MusicBus provided support throughout.

click to enlarge all images throughout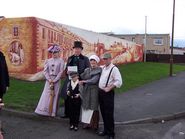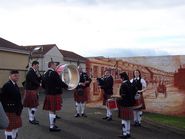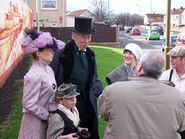 The Dedication of Tom Ewing's beautiful mural was the occasion for 30 minutes of arts celebration hosted by Andrew Dallmeyer, theatre convenor of the Arts Festival. He role-played a reluctant Sir George with Kelly Ross as the benevolent Lady Susan. Tom Ewing explained his work and his own family's heritage at Summerlee. Coreen Scott sang the role of miner's wife and the Poet Laureate John Lindsay presented his own work Black Gold. Hamish Moore, resident small pipes leader in The Pans, played and two former residents of Summerlee, Mary Archibald and Sarah Butler [accompanied by Westminster MP Anne Moffat] proclaimed the 'good times' had indeed been then!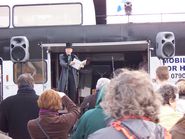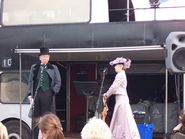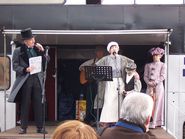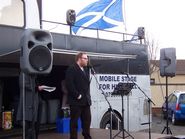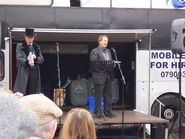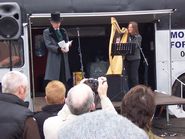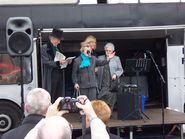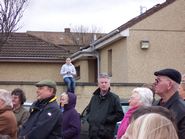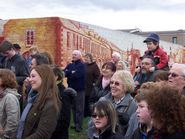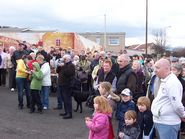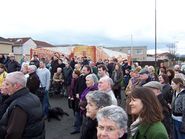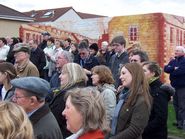 Davy Steele Remembered and his Rose of Summerlee

Most poignant of the occasion was Davy Steele's widow Patsy Seddon, who sang his composition Rose of Summerlee and accompanied herself on the harp. Many of Davy's family attended too and some from his last band - Drinkers' Drouth.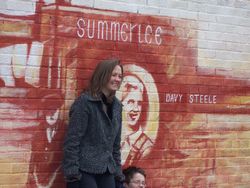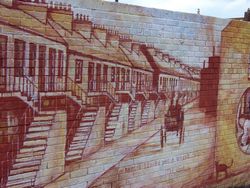 Miner's Statue Campaign Got Under Way

A crowd of more than 200 gathered for the occasion and it was always meant to be the curtain raiser for the launch of Prestonpans Community Council's Consultation and Appeal for the Miner's Statue at Top Pans - led by Jimmy Yule. The appropriate paperwork was greatly in evidence back at The Gothenburg where a Miners' Strike Soup Kitchen and Buffet for all was provided by today's Baron of Prestoungrange and the Partners at The Goth, and where local musicians played on into the afternoon.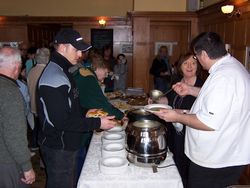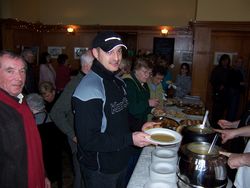 The Press were with us too

Local and national media were in attendance as abstracted below - click to enlarge: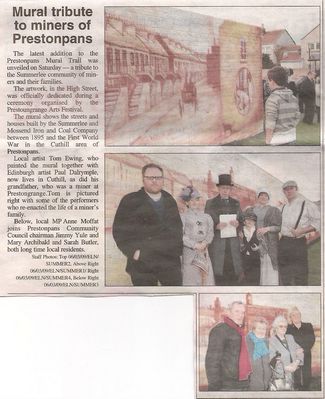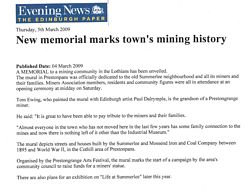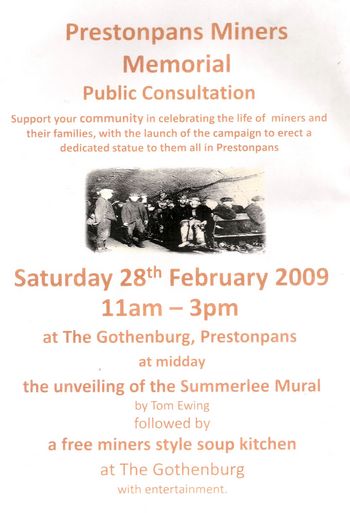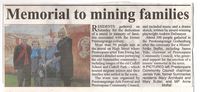 Published Date: March 9th 2009