More '45 Battle Literature [& Song] ....... from Maggie Craig ...
More of the Arts Telling the Tale of the '45 ...

As the poster tells, it's time for a visit to The Pans Library at 7pm on Monday March 9th for the Launch of Maggie Craig's latest work and ..... we're all Welcome! No tickets needed.

Banditti promises an intriguing characterisation ..... so not to be missed!

click to enlarge poster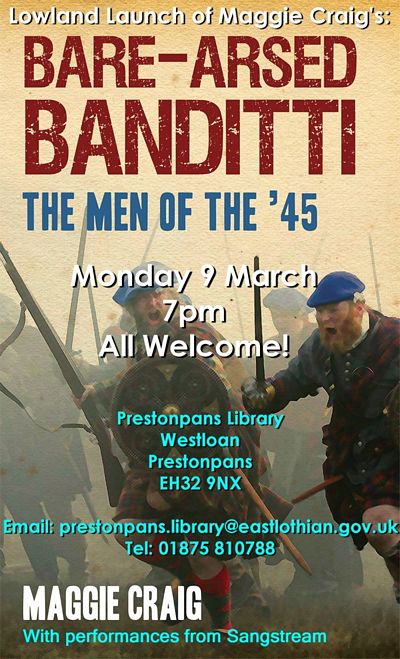 A goodly crowd attended!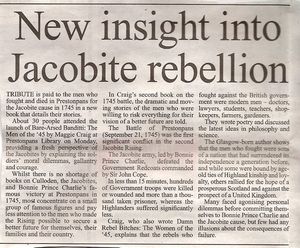 Published Date: February 25th 2009