'Homecoming' Tartan Week in East Lothian: April 4th/ 13th 2009: Be in it!
Prestonpans Experience Guided Tours and more ....

Tartans' Week has sometimes been seen as controversial but during The Homecoming Year there's plenty to share in. The East Lothian Listing is shown below, and The Arts Festival here in The Pans is pleased to offer its increasingly popular Guided Walks/ Tours ...

click to enlarge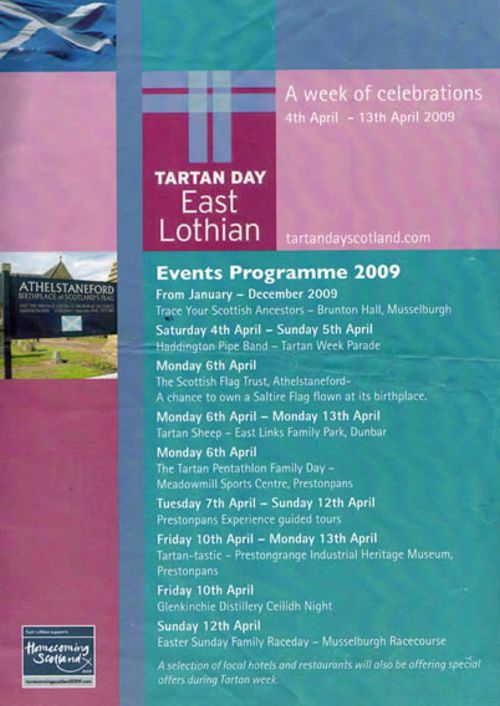 Greater details are available at this link HERE to East Lothian's own Homecoming website.

Published Date: February 24th 2009