Summerlee Mural Dedication - All Old Miners Invited and More ...
Tom Ewing's Summerlee Mural to be dedicated on Saturday February 28th at 12 noon

Whilst there is no trace today of either the Summerlee Company or the housing it built for the Prestongrange pit's mining families, Tom Ewing's new mural of the Summerlee community including old Cuthill School and Cuthill Park has already been widely welcomed and brings back many a memory. The mural is to be formally dedicated on February 28th and the occasion will include music by Davy Steele who of course stayed there and an arts festival dramatisation of life there.

Tom has cleverly used the long and short walls standing at right angles to one another to create the excellent mural seen below. Can you spot the corner?

click to enlarge any images




Patsy Seddon will be with us all too!

We're absolutely delighted to say that Davy's widow, Patsy Seddon, a fine singer and harpist, will be with us too on the day.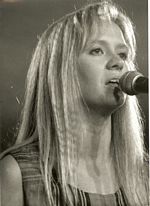 The upcoming Miners' Memorial is very much on the Agenda

The event is presented by the Prestoungrange Arts Festival in association with the Prestonpans Community Council and will include fund raising activities for the Miners' Statue the Community Council is soon to erect at Top Pans.

The Goth is throwing a Miners' Strike Buffet + Soup Kitchen for one and all immediately after the dedication as its own remembrance of the hundreds of miners who drank and ate there from Summerlee - and the role it played during the great Miners' Strikes both early and late in the 20th century. But there's more to it than even that ....

.... from 12.30 at The Goth it will also be a great pleasure to meet with three members of Davy's old band Drinkers Drouth who hope to be there with us.

.... and HERE you can listen to Davy singing Red Red Rose, fitting maybe for the Bard's 250th Anniversary Year.

Any and everyone who stayed in Summerlee or schooled at Cuthill, or whose family hails from there [as does Tom Ewing's own family] is particularly welcome. And they are asked if they can to bring any old photographs or memorabilia they might have too so that an exhibition on Life in Summerlee can be organised later in the year.






To be part of it all, just be there at the Summerlee Mural at 12 noon and back to The Goth at 12.30 pm. The buffet is with the compliments of The Goth but it's a cash bar.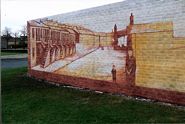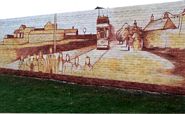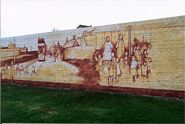 Published Date: January 30th 2009