2009 Homecoming Welcome for the Clans who stood at Prestonpans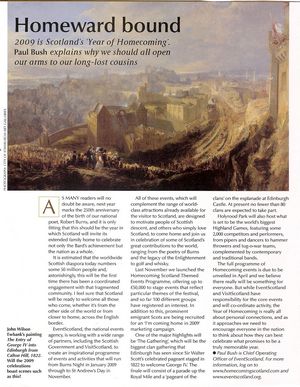 An Open Invitation to Prestonpans

The last time a Gathering of the Clans as large as is hoped for in July 2009 at King's Park took place was probably September 19th/ 20th 1745.

click on the above article to enlarge

So it was one easy step at the Battle of Prestonpans 1745 Heritage Trust to contemplate writing to Chiefs of all those Clans who were here with The Prince on September 21st 1745 to invite them back again. We are promising to give them the grandest tour imaginable, assemble some redcoats to confront, but after that to leave it to the Clansmen and take no responsibility for the outcome.

to be continued ...


Published Date: July 9th 2008