Barons Courts Take Stock!
No Thieving at Sam Burn's Yard!

Witness reports that Martha McVie had been stealing firewood from Sam Burns' Yard, that led to her being sentenced to 10 daylight minutes in the stocks on June 6th, were found to have been maliciously laid by Davie Stott, Overseer at the Prestongrange Beam Engine.

His malice towards Martha arose from her claims that he had fathered her bairn, which he sought to deny, but which reprieved witch Martha Butter attested to as his 'guilty secret'.

The Barons Courts determined that for his malicious accusation and for giving false witness in the case of firewood theft, he should be punished in the stocks, which is where he was duly placed by the Dempster.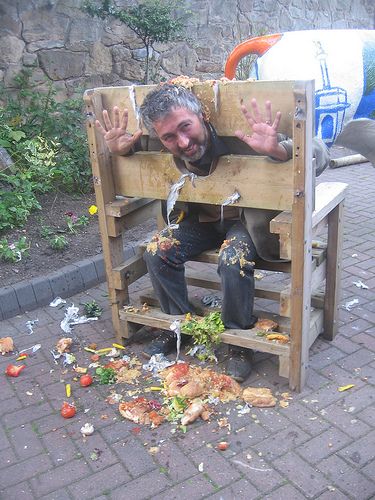 Indwellers showed little reluctance to heap rotten fish and vegetables on his head since he is well known as a heartless Overseer at all times.
Published Date: June 9th 2008