Scots Magazine Tells Millions Abroad of The Pans Murals
Telling a Million and More!

Thanks to Roddy Simpson, a million and more readers of the Scots Magazine worldwide this April will learn about our Pans Mural Trail. As the blurb with his article suggests and his wise choice of illustrations depicts, The Pans is now probably the largest outdoor public art exhibition in Scotland, and growing ...

If you don't already subscribe to Scots Magazine please visit their website and see what it might offer of interest for you on a regular basis. It's been published since 1739 and some of the earlier issues covered the Battles at Prestonpans and Culloden [of which more later].




click on the page images below to enlarge and to print out for your private use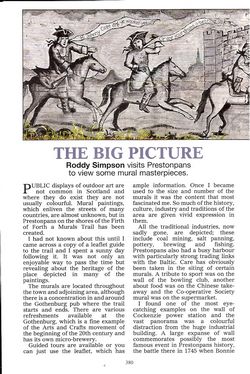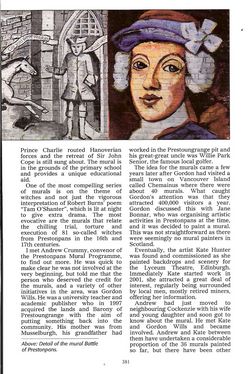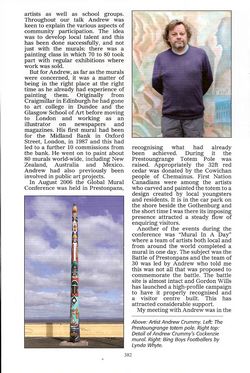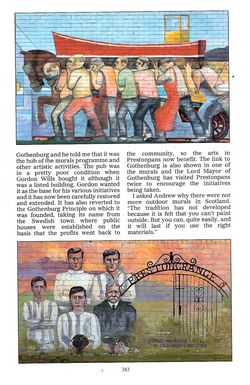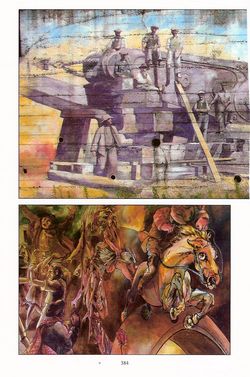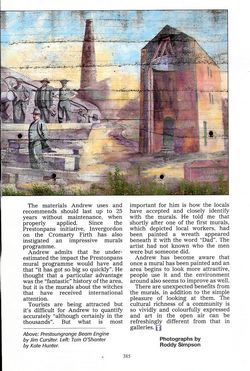 Published Date: March 28th 2008