Burnsathon 'World' Record with 152 Poems and Songs Addressed ... next year it's 1000!
Poet Laureate John Lindsay Relaxes ...but not for long!

Goth Tuesday in Burns Week, January 22nd, had been set aside at The Prestoungrange Gothenburg for the launch of the first of its series of Centenary activities. At least 100 poems and songs were to be addressed and as good fortune would have it 152 was the number finally achieved. The Scotsman gave an advance announcement and the East Lothian Courier gave us all a write up, although they challenged the claim to a World Record. It seems that, for them, unless the Guinness Book has a record recorded, a record simply cannot exist. Don't blame us. We did actually apply to register our Record Bid with the Irish Stouthearts but after paying £350 to The Messrs Guinness for their HiSpeed Response got an immediate rejection of the notion and no refund! They said what we planned was not their sort of a Record to bid for. Odd conclusion we think. As for their record from Hungry Poets, that's seemingly an altogether different matter for them.

Today's fact accordingly is: We Hereby Claim the World Record ... and invite any/ allcomers to try to beat it. For us the BIG Burns' birthday anniversary in 2009 is going to be an assault by 1000 Readers/ Singers .... perhaps with a Burns Olympiad here in The Pans?

The volunteer singers who shared the evening session at The Prestoungrange Gothenburg added much pleasure and were [left to right below] Bob Leslie & James Christie of South Side Singers + Susan Taylor & Stuart Davie of Vocal Chords. [The final photograph on the page shows the Poet Laureate indeed relaxing as the total passed 100!]

click on the press cuttings and photographs below to enlarge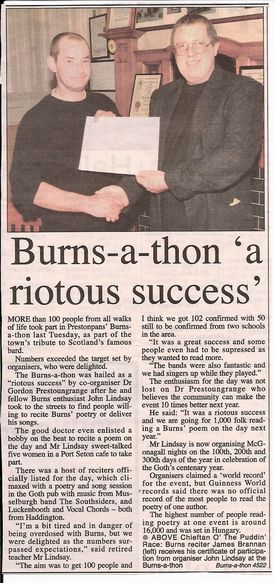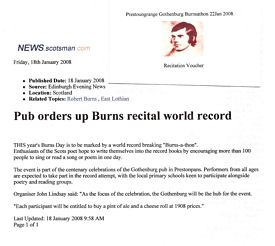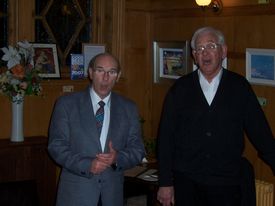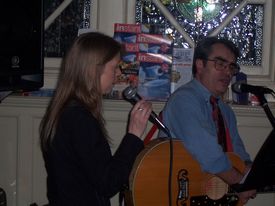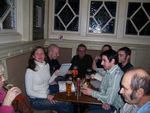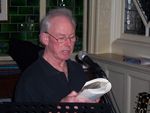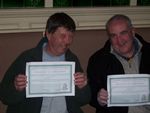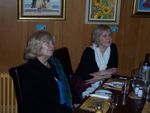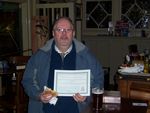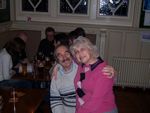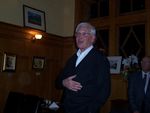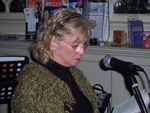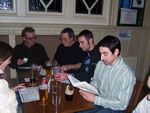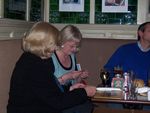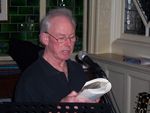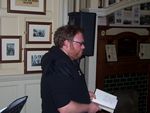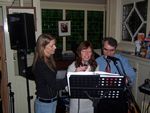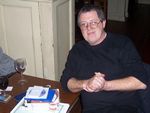 Everyone who contributed gained their certificate!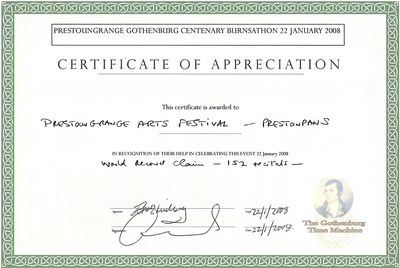 __________________________________________________________
for Prestoungrange Arts Festival across The Pans


Published Date: January 30th 2008