Numbers 304/84: First stepping .... Tesco's @ Hunsbury still has its allure ...
Avril steps out to Tesco. The nation's third lockdown has been a long affair. Avril has not ventured to the shops [beyond Click & Collect] all the while but today making her Easter Egg Selection for the family was unclickable; there was an inescapable need to see everything on offer and make best choices. Until this unavoidable requirement arose only Eye Tests/ Treatments and her Vaccination had taken her into public facilities. I had ventured on occasion to get petrol/ diesel/ flowers/ anniversary cards and bread products. I also visited wines shelves to relish making choices there. As will be readily apparent I'm seeking to analyse whether there are some items or activities that are less susceptible to Clicking and leaving it to a Picker to Pick. Bread for me has been a trial - not a problem with bagels or brioche but loaves were almost always a disappointment to me but good news for our birds.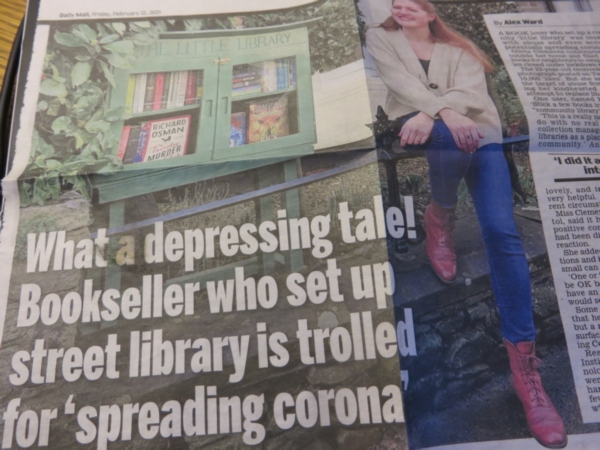 This old press cutting takes on poignancy today … Olivia Clements' story could just as readily have come from Avril's Lockdown Diary but today's focus is on Richard Osman's First Stepping - it's his first novel The Thursday Murder Club whose sales today [or yestereve] passed one million. You can see it in her Little Library display! It's a good read about Care Home Retired Detectives solving cold cases with multiracial virtue signalling but it's not that good a read - although I confess I have advance ordered the next in the series; and he has sold the film rights to Hollywood. He's just a 6'10" nerd with a great intellect and memory …. whose image has been presented and burnished by BBC1 at 5/6pm nightly on a quiz programme called Pointless. Is there more to add? I've not been approached yet for the film or any other rights to Existential Normal or this its continuation ….
Last steps for Thomas Cranmer and Fredrick Winslow Taylor on even date. Archbishop Cranmer was burnt at the stake on the orders of Queen Mary I in 1556; Taylor, the originator of 'time and motion study', died peacefully in 1915. Taylor was a US mechanical engineer who established that 'manufacturing' job productivity can be improved by scientific evaluation of the process involved and that appropriate piece work payments could be derived therefrom. He was a basic text on my DMS Programme at Slough Tech in 1961/64 alongside Mary Parker Follet's Not for her any Precautionary Principles.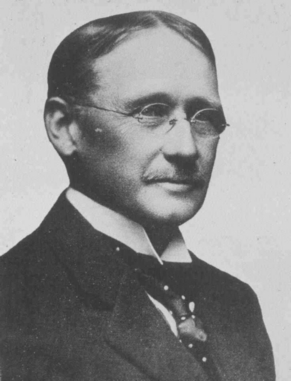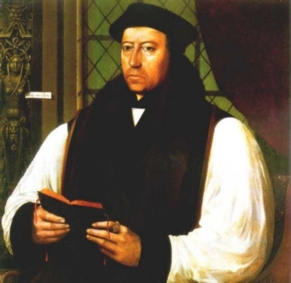 Thomas Cranmer declined to return to Roman Catholicism …. Why would he? He was an architect of the Reformation, the first Protestant Archbishop of Canterbury [1533–56] and a most trusted adviser to the English Kings Henry VIII and Edward VI and Queen Jane - Lady Jane Grey. As Protestant Archbishop he put the English Bible in parish churches. After the accession of the Catholic Queen Mary I in 1553 Cranmer was put on trial for treason and heresy, imprisoned for over two years and under pressure from Church authorities made several recantations and apparently reconciled himself with the Catholic Church. While this would have normally absolved him Mary wanted him executed and, on the day of his execution, he withdrew all his recantations to die a heretic to Catholics and a martyr for the principles of the English Reformation. Cranmer's legacy lives on within the Church of England through the Book of Common Prayer and the Thirty-Nine Articles, an Anglican statement of faith derived from his work.
For the record, it's UK Census Day today .. except Northern Island has opted out and Scotland's delayed for a year - there's devolution at work delivering for the Scottish nation. It's been taken every decade since 1801 with the exception of 1941; and an extra mini-Census of 10% was taken in 1966. Until 1921 it included all of Ireland. And as a final detail, the 1931 Census results were lost in a fire at Hayes in 1942! It wasn't bomb damage and there were 6 fire wardens on duty; everything was lost, all records, and a cigarette butt was blamed - just as at Crystal Palace in 1936. We're in trouble with the law in Weymouth because we've not been able to gain access to our mail there as we can't travel away from our locality .. we'll plead for forgiveness when we do catch up in April then …. This year not surprisingly is the first occasion on which we have all been encouraged to complete it online.
Edmonton Calling …. Excitement in Canada as appointments for the second jabs for Bryan, Joan and Anne are scheduled ahead on Avril and I. They are working on the shorter cycle there for second vaccinations. Also good news for the Oilers again with victory over the Winnipeg Jets 4-2 and Bryan was watching Leicester live beating Manchester United 3-1. They had good old fashioned fish and chips on Friday too so next Friday I'll be down at Far Cotton getting our's.
Published Date: March 21st 2021