Numbers 302/84: Risk and Reward and The Precautionary Principle... here goes then ....
The Big Ask is now due … … but there's the Prince's Interregnum too from 2022 till our putative Centre can open. And there's the immediate need during 2021 to deliver and flourish from Prestonpans Town Hall and more widely on the internet. Latest clues from ScotGov's road map suggest that the John Gray Centre and The Town Hall can both reopen on April 26th - that's just six weeks away. The Gothenburg has got to wait longer alas because although it can offer food and drinks outdoors from April 26th until 10pm which Michelle and Calum will be doing, it's not until May 17th that it can resume properly indoors with two hour restaurant slots. By the end of June it's being suggested all restrictions go totally. Michelle seems to feel she can work from the Bistro and the garden area which would let in some 30 or so well distanced. There's also been news that 'hospitality' providers are eligible for grants to get started again which we'll be seeking to track down.
I logged on at the NLHF website once more to start seeking support for the Interregnum. The Grant can be up to £250,000 so that's what we'll be asking for. We have to match with 5% i.e. £12,500 which is feasible. During the afternoon we had a ZOOM with Darren Barker and Arran with Darren agreeing to check our homework before we sent it in to NLHF.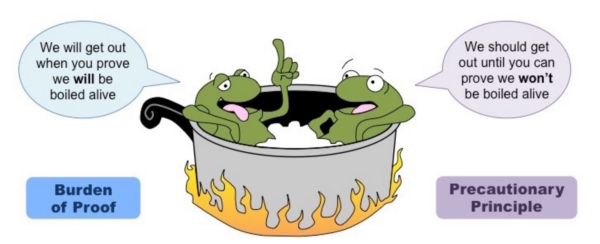 1745 Association Library offer … … In the mail this week came an offer I couldn't decline … stewardship of 500+ Jacobite books from the 1745 Association's Library. Ideal significant asset for the Town Hall …. For me it's a no brainer which is meeting resistance from Herbert who recalls years involved in Edinburgh where libraries took large amounts of resources and books got stolen! True; such happens but I've raised the challenge of are we guided by the EU/ Napoleon's Precautionary Principles or good auld AngloSaxon protocols. Video cameras should suffice to prevent theft! We'd never have created murals or memorial tables if we listened to those who said they'd be trashed! But maybe Scots aren't AngloSaxons but covert Francophiles even though Napoleon hardly honoured the Auld Alliance. And there was a strong preference to remain in the EU at the referendum!
News from York of Covid. Duncan and his girls have been afflicted but after 4 weeks are coming out with 'brain fog' still. Eleanor has been unimpressed with Reading U's online assistance during what for her has been a miserable year on her degree course so she is transferring to Marine Biology at Falmouth campus in Cornwall. She'll be able to sail there instead of rowing on the Thames or Kennet. Apparently it's not part of the University of Falmouth but an Exeter University Campus there; whatever, a nice warm place to study in the coming years. The University of Falmouth is a fascinating merger between Dartington Hall's and Falmounth's long established Art Colleges; Dartington relocated to Falmouth physically. Camborne's world famous School of Mines still goes along with a recent major fillip from the potential for lithium as well as tin. Friday is Coffee and Fish Day of course. We were able to catch the sun indoors because Julian and Laura, who we'd invited, suggested Saturday instead. Rice biscuits with caramel topping were again served. The fish pie was excellent, home made by Avril.
Town Hall Talk with Gardner Molloy. I've asked Gardner to take a look at Prestonpans Town Hall Doorway soonish to see what he can do to clean it up … and he responded with a surprise … once again Pinkie Cleugh, thanks to Taylor Woodrow, are ahead of us with an elegant statue in place. And Gardner suggests we think beyond bronze equestrian as our only option …. Avril's unconvinced - it's Soviet era she offers!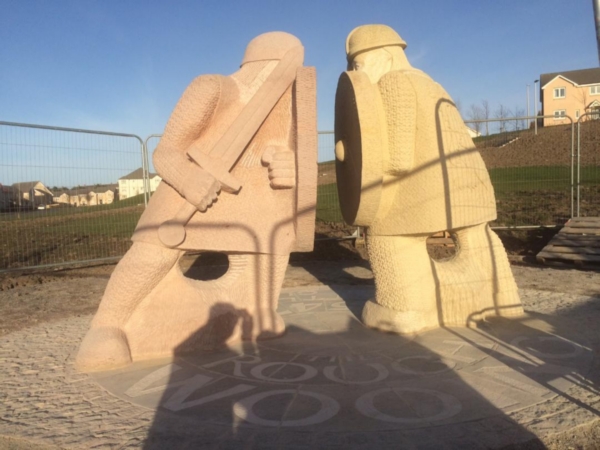 Published Date: March 19th 2021