Numbers 296/84: Lamb gives way to Beef ... and Huguenots
Dining In Night comes around again. It's a hectic mealers' week with my role of Pork Ribs Chef on Wednesday after Avril's eye injection, kedgeree on Thursday night and grilled salmon on Friday. Lunch was a very welcome Croque Monsieur that Avril has started substituting for Ginster's Pasties. But all this conceals the carry overs on Monday and Tuesday from the previous Sunday lunch of Leg of Lamb …. and the imminent arrival for Mothers' Day of Lamb Shanks. So both Avril and I, unbeknown, took it upon ourselves to shop for some beef the first of which from Morrison's was splendidly served this evening. As is pictured we began with Koekje - Palmier apéritif de pâte feuilleteé with Gentleman's Relish and Olives on a Spinach Leaf. Mains were Roast Topside of Beef with Yorkshire Pudding, Roast Potatoes and Parsnips, Leeks and Spinach with Horseradish Sauce followed by Golden Syrup Gluten free Butter-Pudding and Custard. Cocktails were Gordon's and Tonic with Plymouth Gin and Pouilly-Fuissé 2018 - an appellation in the Mâconnais sub-region of Burgundy. All this when Emily Maitlis remarked 'that lockdown was good experience for the middle classes - not for Scottish nobility presumably?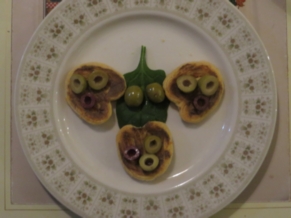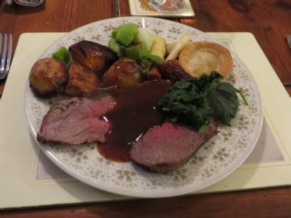 Another quiet day … The Oilers beat Ottawa Senators 6-1 Anne reports overnight but it's all Mothers' Day Eve so quietly awaiting an avalanche of flowers and cards. Reports from Lockdown Florists nationwide are good with telephone orders and doorstep deliveries more than up to the challenge. Wales and Scotland continue to compete to stay ahead of England - foursomes allowed by the Scots outdoors and hairdressers re-opening in Wales on Monday. We awaited the phone call update from Edmonton this evening after the Oilers had unsuccessfully played the Vancouver Canucks going down 2-1. Leeds United were pleased today with a 0-0 draw at home to Chelsea. Talking of football …. The FA Cup Final 1875 was also a draw on March 13th 1-1 but the replay on March 16th saw Royal Engineers beat Old Etonians at Kennington Oval 2-0.
Cambridge College in Massachusetts was also renamed Harvard in 1639 after Rev. John Harvard. Harvard had inherited considerable property in England, and he was wealthier than most of his colonial contemporaries. When he died of tuberculosis a little less than a year after arriving in Charlestown he left an estate of about £1,600. In his will he directed that half his money, along with his collection of classical and theological literature, be given to a school recently created in neighbouring New Towne, soon to be renamed Cambridge. The school had been founded in 1636, and Harvard's gift assured its continued operation. In 1639 the Massachusetts General Court decreed that the school be named Harvard College in gratitude to its first large benefactor.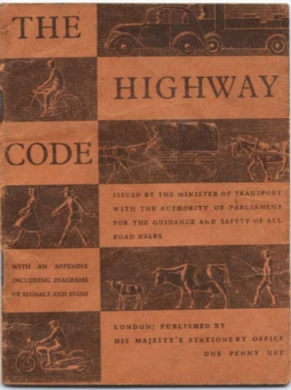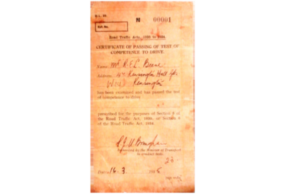 Legislation for compulsory testing was introduced for all new drivers with the Road Traffic Act [1934]. The test was initially voluntary to avoid a rush of candidates until 1 June 1935 when all people who had started to drive on or after 1 April 1934 needed to have passed the test. The first licensed driver was Mr Beere. Early in 1934, following an open Civil Service competition, Captain RS D Stuart was appointed as the first Chief Driving Examiner. He and his merry band of eleven supervising examiners and 250 putative driving examiners offered free driving tests from 13th March 1935 until 1st June 1935. Provisional driving licences costing five shillings (25 new pence) and lasting for three months were issued from the 1st April to enable would-be candidates to gain practice whilst accompanied by a full licence holder. In many cases the full licence holder would have bought their licence the week before when no test was required! The Highway Code cost 1d.
In 1569 the Comte d' Anjou defeated France's Protestant Huguenots at the Battle of Jarnac. That was followed soon after by the St Bartholomew's Day Massacre in Paris in 1572 when over 10,000 Huguenot Protestants were murdered and many fled to England. A century later, after the Edict of Nantes guaranteeing religious freedom was revoked in France in 1685, King Charles II repeated the offer of sanctuary fist made in 1681 to the Huguenots. By 1710 approaching 50,000 Huguenots from all walks of life had sought refuge in England, half of them in London - many settling in Spitalfields where food and housing were cheaper and there was greater freedom from the economic controls of the guilds. By 1700 alone there were nine Huguenot churches in Spitalfields where in 1685 there had been none. They were enabled to stay permanently under the Foreign Protestants Naturalisation Act [1708] which formally invited European Protestants to settle here. The origin of the name Huguenot is unknown but believed to have been derived from combining phrases in German and Flemish that described their practice of home worship. Whoever thought the arrival of Ugandan Asians or the present offer to Hong Kong residents were but rare initiatives?
Of enduring interest and often able to attract uproar the Academie Francaise was established March 13th 1634. In 1940 the Finnish/ USSR Winter War ended with the Treaty of Moscow that saw the Finns losing Karelia and 30% of their nation's economy which has never been recovered.
Today is a Good Day for Planets and Comets. With all the current fascination with the US landing on Mars of both Curiosity and Perseverance Missions [central image shows Devon made parachutes!] …. it's worth recalling that on this date in 1781 William Herschel discovered Uranus; and in 1930 the discovery of Pluto was announced by Lowell Observatory. Not to overlook that on March 13th Halley's Comet made its 12th recorded perihelion passage in 607 and its 27th in 1759. [The perihelion is the point in the orbit of a planet, asteroid or comet that is nearest to the sun.]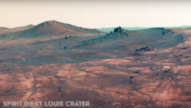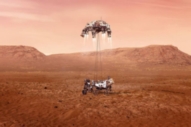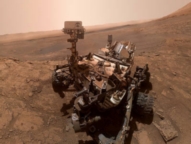 Published Date: March 13th 2021