Numbers 294/84: Everything in its place then
Our perennial Dovecote Hyacinth joined by Chionodoxa. Yes, the search for early blooms has begun … beyond Boris' crocuses. It seems the chionodoxa is from Eastern Europe and grows on sunny snow covered uplands. Not quite what we offer in the pot on the front door patio with that pansy sneaking a look in too. Its common name is evidently glory of the snow.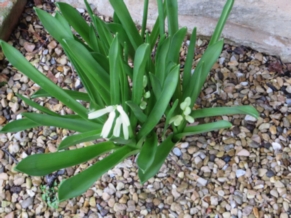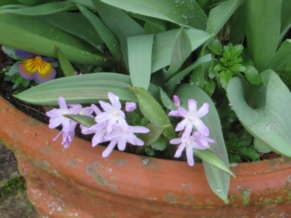 1st Anniversary of WHO announcing Covid19 Pandemic. It's hard to think it was only a year ago that the WHO made its chilling announcement; we are headed in the UK for Boris Johnston's 1st Lockdown on March 23rd. Justin Trudeau has officially designated today, March 11, as a Canadian National Day of Observance to Honour Pandemic Victims.
He confirmed that over the last year over 896,000 cases have been identified in Canada alone with more than 22,000 deaths. Trudeau says it is important to reflect and acknowledge the critical work of health care and essential workers. Newfoundland and Labrador has fared best with 1,010 cases with just six deaths due to the virus whereas Alberta has seen 137,000 cases and 1,928 deaths. BC has seen 85,650 with 1,394 deaths. In recognition of the day all flags outside provincial buildings have been lowered to half-staff from sunrise to sunset. The UK totals stand today at 4,234,924 cases and 124,987 deaths. Vaccination wise the UK is doing extremely well by any international comparison with over 23,000,000 or 40%+ of all adults already having had their initial jab; in Canada the statistic is approaching 2,000,000.
Avril's unmasked so I tackle Click & Collect at Waitrose! There's a ban on Avril wearing a mask for two days after her eye injection so tonight in Towcester I'm doing the light lifting 4/5pm today but I'm sure she'll be in charge of supper. All went smoothly and the first basket include Mackie's ice cream … the best! I've got some South Africa yellow plums to boil for breakfast soon along with the San Francisco bread I've got …
East Lothian's WWII Defences. That's the latest ZOOM webinar to attend from ELAFNS this evening at 19.30 hrs. Since we have family membership I'll take the laptop over to The Lodge so Avril can watch too. It was a fascinating description of the defences put in place in the early 1940s, with myriad concrete block on beaches and sir defences to protect Rosyth in particular. Any notion of invasion after the fall of Norway was quickly dismissed however because of the distances involved both by sea and for air cover. Little was used in anger but the investment was quite staggering … a fascinating evening showing what can be discovered from aerial survey work of old trench systems and of course the continued existence of WWI East Fortune airfield.
Lady Jane promises coasters and table mats … soon. It's been more of a saga than we'd have thought. Getting the artwork created that simply changed the bottom of the shield to be the Castle and again to get the coaster image ready too took awhile with Julian's and Hannah's assistance. Then Simon @ Lady Jane spoke once and then evaporated, not responding at all until I picked up the phone and spoke to his office … then we got sorted, I think. No prices yet but another telephone conversation. We need them because the pieces from the original Wills' Arms are now well worm - 25 years or more. It all due to be printed in pale gold lettering on a pale cream laminated surface.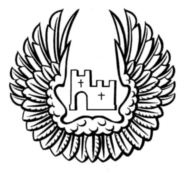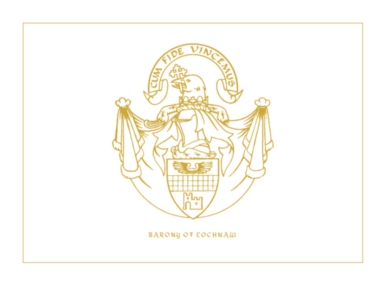 Published Date: March 11th 2021