Numbers 292/84: Get Over It Day .... shillings and Till-free Shops....
Here's hoping we all move on then! The Oprah Winfrey interview has had a mixed reception; across the UK it's been mostly in sadness rather than anger at the pointless but manifest hypocrisy of it all. Alas one suspects National Get Over it Day is here a bit too soon for this ruckus. Great to see Meghan's father emerge to strike down the suggestion Meghan is so keen on that we Brits and in particular our media and Royal family are racists. He says not so; California and LA in particular are he opines. Prince Charles thus far has limited himself to 'chuckling' when asked for his reactions. The call has apparently gone out across the Royal family to get on with it/ get over it and say nought. Boris for his part has commented that as Prime Minister it is not appropriate for him to offer comment either. Elements of the Labour Party are seeking ways to attack the monarchy by suggesting an inquiry into racism in the Royal household should be established - which proposition Meghan's father has already dismissed. Just in time for the 6pm News bulletins HM The Queen put out a 61 words Communication from Buckingham Palace. Essentially she confirmed that she was saddened by the way life has gone forward for the Sussexes, that issues raised especially of race would be addressed privately within the family but that recollections of events can vary. ITV was the location for the most trenchant dismissal of much of what the Sussexes had to say with Piers Morgan asserting that it was a systematic trashing of the Royal family and the institution; and that he didn't believe it! He provoked a deluge of complaints and formally agreed he'd withdraw henceforth as an anchor of the Good Morning Breakfast Programme.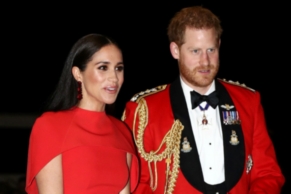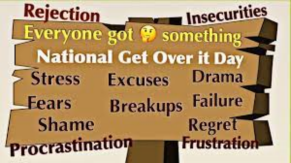 Copernicus had problems with the Church! Polish born Nicolaus Copernicus, astronomer, mathematician and physician is for ever known for the formulation of his Heliocentric theory and his first observations were made with the naked eye on even date in 1497 - published in 1543 Revolutionibus Orbium Coelestium. The Church took a long time to get over it!
Shopping @ M&S. I've got a couple of responsibilities this week! On Wednesday we've got to get to NGH for Avril' next eye injection by 1.45 pm then back for Scottish Battlefields Trust AGM @ 3.30pm and then cook supper; on Sunday it's Mothering Sunday so I'm Head Chef again …. so I headed for M&S this morning to see what their ready meals area might have. Good news. There were Lamb Shanks and Pork Ribs on sale so preceded by Pâté de Campagne and Olives and followed by Tarte Citroen I'm convinced I'm ready to roll. I also noticed and acquired bottle of Pouilly-Fuissé.
Adam Smith published An Enquiry into the Nature & Causes of The Wealth of Nations in 1776. It was a basic text for me at Reading Uni as recently as 1959 [Edwin Cannan's edition, not a 1st alas] … and Gordon Brown as Head of the Royal Mint and Chancellor of the Exchequer ensured he appeared on Bank of England £20 notes quoting 'the division of labour in pin making'. A woke survey in Edinburgh has put him on the slavery supporters list for denunciation despite his well rehearsed view in his earlier Theory of Moral Sentiments in 1759. It is the second most cited book in the social sciences published before 1950 trailing only to Karl Marx's Das Kapital. George Stigler [and Mathew and I] attribute to Smith "the most important substantive proposition in all of economics" and foundation of resource-allocation theory. It is that, under competition, owners of resources [labour, land, and capital] will use them most profitably resulting in an equal rate of return in equilibrium for all uses - adjusted for apparent differences arising from such factors as training, trust, hardship, and unemployment. We also assert that Smith's theorem that "the division of labour is limited by the extent of the market" is the "core of a theory of the functions of firm and industry" and a "fundamental principle of economic organisation." If and when the extent of the market can be made wider by improved transportation and by greater awareness and distribution availability benefits will be greatly increased.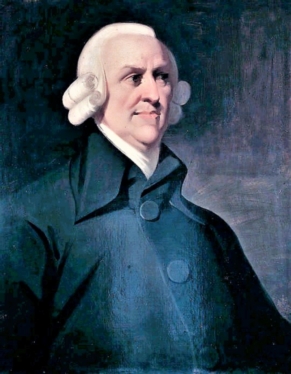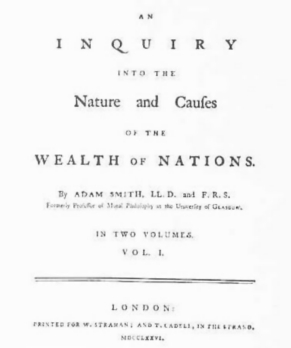 On being decimalised in 1971. Talking of getting over it, Daily Telegraph columnist Jane Shilling was writing yesterday of her angst in 1971 when the shilling and more besides were discontinued in the UK currency in favour of 100ps. She's had to get over it as a school girl where all her friends ribbed her and is revisited, she affirms, when she tells polite call handlers that her name is Shilling, like the money; only for them to reply [politely] "You what?" And Yes, her father was nick named Bob! These comments were the tailpiece to a jaundiced perspective on the future Till-free shops that amazon has just opened in London. According to one customer it felt like stealing, the ultimate frictionless purchase. But will the experience of searching for the right coinage in purse or pocket soon be as distant a memory as striking a flint or a match for the candles after the arrival of gas lighting and light switches?


Published Date: March 9th 2021