Numbers 289/84: Frozen Food Day .... in contrast we dined in!
Big Calendar date @ Danes Camp. The months go round and it was time again, 3pm, to visit NHS Eye Clinic administered by Claire to assess how Avril's AMD is trending. There's a need next Wednesday for one eye to be cared for and the subsequent check up Saturday April 10th preceding We Can Go to Weymouth Monday 12th … so we may very well delay that opportunity till later that week if care is again needed for AMD. Encountering familiar nursing staff there today gave extra saliency to the RCN/ union's wrath at the 1% pay increase proffered for the coming year; it's deliberately preferential in the public sector which sees a freeze for all others. It's certainly not a snub or insult however the media wish to depict it. Rather it's a token of esteem, of recognition at a time when the great majority of the working community has suffered most abominably. The public sector nationally has had a charmed pandemic in respect of salaries and pensions and particular segments have worked in more dangerous contexts than usual such as firemen, police and ambulance paramedics but we frankly don't feel any employment segment should be separated out for financial advance; just cause has seen the minimum wage enhanced again and the universal credit £20 supplement maintained.
Today is National Frozen Food Day. So Proclaimed by President Ronald Reagan [5157] on March 6th 1964 and henceforth each year. It recognizes the preservation feat that freezing fruits, vegetables, and meats has given to modern life. The American inventor, entrepreneur and naturalist Clarence Frank Birdseye II receives credit for developing the method of flash freezing that preserves flavour and quality of foods. While food preservation by freezing wasn't new Birdseye discovered the key was freezing the food quickly. Flash freezing forms small ice crystals, which prevent the cell walls from bursting whereas large ice crystals turn the food to mush. A frozen food patent taken out in 1927 began a long chain of events to make frozen foods a marketable product - bearing in mind that at that time only a small number of households had refrigeration. For our families it was post WWII. In 1930 the Birdseye label, owned by the General Food Corporation, began selling 26 products to 18 retail stores in and around Springfield, Massachusetts. Clarence Birdseye continued his work eventually dying in 1956.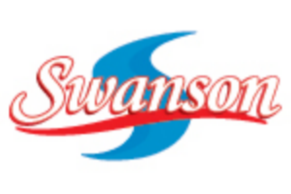 Swanson introduced the first frozen dinners in 1954. Consumers knew them as TV dinners to be eaten in front of the newly popular television. These pre-cooked meals only needed to be heated through in the oven to be ready to eat with no culinary skill required. The invention of the microwave further changed the types of frozen foods and just how convenient these items can be. Last night's frozen Arctic pollock and chips from Waitrose was however a disaster so let's not get too carried away. For us the most exciting aspect of frozen meals, which we frequently buy, is our ability to have one or two person meals from an array of international cuisine - Greek/ Italian/ French even English.
To the contrast then … It was Dining In Night and this occasion tonight brought steak; and a Chianti Classico Riserva Denominazione di Origine Controllata. It is a Classico of the oldest and most authentic of Chianti vineyards, specifically from the Melini winery. It's a medium bodied red showing flavours of ripe cherries, plums and spices with a long intense finish. Alessandro Zanette is responsible for processing of the grapes harvested in 136 hectares of its own estate and in the 27 hectares of the Machiavelli winery in San Casciano Val di Pesa. As pictured dinner was Aberdeen Angus peppercorn sauced steak with courgettes and fennel followed by Long Clawson Shropshire Blue and Vintage Red [Fox] Leicester Cheese with water biscuits and Tawney Port.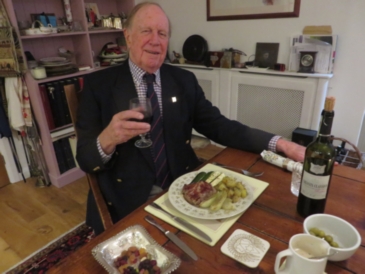 Bryan's birthday planter picture from Christopher! Thanks for sending this along … It shows the Ranuncula Planter in all its colourful glory …. Ranunculus is demonstrably here a large genus of some 600 species of flowering plants known as buttercups, spearworts and water crowfoots.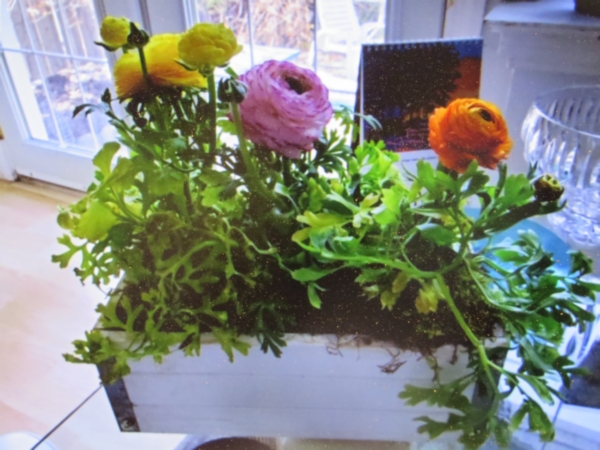 Published Date: March 6th 2021