Numbers 287/84: Citroen takes us to Kettering and beyond ...
GSW 200 Citroen Cactus got a Recall; … and a complimentary wash and polish. Evidently the software might not actuate the brakes quite how one might want so her cadre of cars had to find a proper Citroen stockist to get it fixed. Although we'd bought some 5 years since in Northampton the stockist is long gone and the two options were Kettering or Milton Keynes. In normal times MK with its great shopping would have been the obvious choice but we decided Kettering was 50% of the distance to Oakham and we could combine legal tlc for sister Pamela. It was really a drop off and then some Co-op shopping for white wines and white flowers then back to Kettering two hours later where the freshly programmed and cleaned Cactus awaited.
Called to task for Leviticus Blog 260/84. That Blog celebrated Meteorology Day and particularly a great D Day 1944 hero Group Capt. Sir James Legg. His commemorative plaque is shown being unveiled by his son Peter who's a close neighbour in France of publisher John Unwin. At 6'10" he played lock for Scotland, toured South Africa with the British Lions and even played for Zambia in its first rugby international when he was living there. The Blog was retrospectively emended.
Zooming again tonight with the 1745 Association. It was appropriately for 45 minutes @ 17.45 hrs webinar of Musical Reflections of the '45: A Study of 18th and 19th Century Song given by American Charlie Zahm. The timing was elegant but personally just a tad close for my Click & Collect duties at Tescos at 19.00/ 20.00 hrs. Charlie was streaming across from Philadelphia as he had during our September 21st commemorations at The Prince's Pavilion. He shared a collection of songs including a less well know Carolina Oliphant Rise, Rise as well as her News from Moidart along with the popular Farewell to Lochaber, Hey Johnnie Cope and Loch Lomond. It was well delivered and well received and a good augury for Dolina Maclennan's contributions in Prestonpans with Gaelic songs from May onwards.
Yestereve was UK Budget Day. The Chancellor of the Exchequer spoke in two halves, indeed voices. First half was about maintaining support in the face of pandemic lockdowns through till June/ October as the final restrictions are expected to wither away. There's to be generous help for pubs that had to close but over the next 4 years he's planning to freeze tax thresholds and raise Corporation Tax from 19% to 25% for large businesses. However there's an extraordinary incentive to invest because 130% tax offset for serious investment will be allowable. He also promised to relocate major government functions to Leeds and Darlington just as Jim Callaghan took the Royal Mint and DVLA to South Wales. And of fascinating interest 8 Freeports were announced including Humberside and Teeside along with a promise to seek multiparty support for reform of Social Care. I was least impressed with his promise of funding for 30,000 managers to go to BSchool courses however … they need local action learning sets of course! It's particularly ironic to comprehend the issues the Chancellor addressed bearing in mind it was March 4th 1979 that one Margaret Thatcher first became Prime Minister.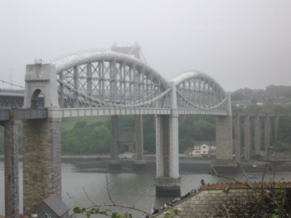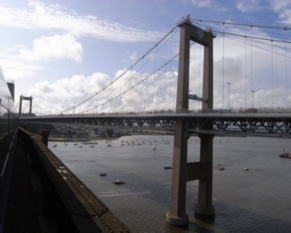 On even date in 1859 Brunel's Bridge crossed the Tamar. Bridge the Tamar was again the cry throughout the third quarter of the 20th century for the same reasons as the community in Falmouth campaigned to get the railway across the dividing river between Devon and Cornwall. On both occasions it was to preserve and develop the economic links between Cornwall and the rest of the kingdom. Prince Albert himself opened the rail crossing on March 4th 1859; HM Queen Elizabeth, The Queen Mother opened the road bridge on April 26th 1962.
… and Nicola Sturgeon spent 8 hours before her interrogators! The extraordinary saga of Salmond v Sturgeon is drawing to a close. What it has revealed is a tin-pot government structure and personalities with pretensions and opportunities for grandeur within the devolution framework that Tony Blair's government introduced and which Boris recently described as "a disaster". Judging from the Inquiry Alex Salmond is the only actor in the drama who's not tinpot. The Committee's report is awaited just in time for the Holyrood Elections in May.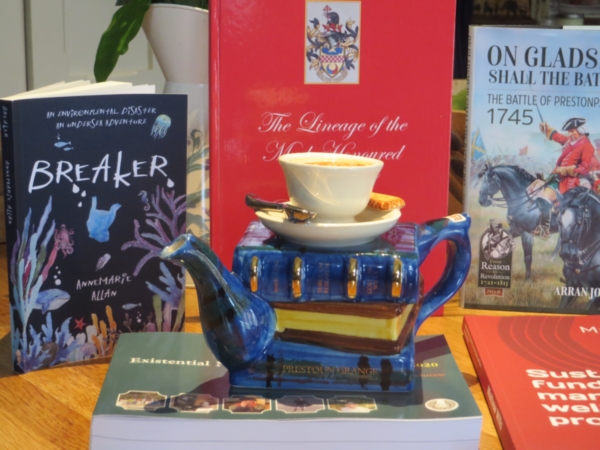 World Book Day UK & Ireland March 4th. It varies around the globe where UNESCO supports it but it's held here at home in March as Ken Bruce confirmed en route to Oakham on BBC Radio 2. It tends to coincide with publishers' Spring Lists but is organised also as a charity to seek to get a book to every child across the land. If it's children's books per se then our long standing colleague Annemarie Allan is the one to read. It also has an overt agenda to stand up for world copyrights for authors. In the household here in Milton it calls to memory Avril's Lockdown Book GiveAway Stall and the fact that the pair of us here have indeed not only dabbled in gardening and blogs and food and dressing up but a very great deal of reading too. I can only partly blame the pandemic however; the benefits of our BBC tv licence each year are not always immediately apparent and I'm not sure that relaunching BBC TV3 for teenage audiences [who seldom if ever pay for a licence] is going to make a lot of difference. One of Annemarie's just republished Breaker is in the montage above along with Arran's excellent 'latest' title on the Battle of Prestonpans and the year's offerings from Mathew's PhD and my own Baronial Lineage and Existential Normal. Centre is the 70th Birthday tea pot from Carter's of Suffolk that Pamela commissioned for me. It even includes some of my own long ago titles e.g. Fashion Marketing. Excluded is the 2020 reprint of Roy Hayhurst and my studies in 1968 of Organisational Designs for Marketing Futures. Sales have been modest!

Published Date: March 4th 2021