Numbers 288/84: World Day of Prayer .. this year's focus is Vanuatu
The World Day of Prayer exhorts us to 'Build on a Strong Foundation'. This year the focus nation is Vanuatu. Not surprisingly that's something for which Avril and I and all the family who've been to Vila would wish for and gladly pray on Friday 5th; especially for that weather of their's, all many cyclones, which have such a massive influence over the islands. May all the people of Vanuatu feel the wave of international prayer washing over them. That call to prayer reminded me of every day at Reed's from 1944-1956 which began with Dr Andrew Reed's supplication:
Blessed Saviour,
Receive what I have:
Strengthen my body and uplift my mind
Let my heart be cleansed from any base feeling
Let it become the temple of the Holy Ghost,
And let me speak and act and think and live
Under His inspiration; for Thy name's sake. Amen
I recalled it all too well, better than the latin grace I'm still unable to track which I recited 1955/ 1956 at meals. Looking it up at Wikipedia took me at once to a listing of Reed's Royal Patrons and there in 1817 was none other than HRH The Duke of Sussex - shown in his robes as Knight of the Thistle. He was the first of that title and sixth son of King George IV. As well as his liberal views the Duke was also known for his disastrous love life. He met Lady Augusta Murray while travelling in Italy and the couple were secretly married in Rome - but the Prince was soon escorted home, tail between his legs, as his father had not approved of the marriage. The couple were determined and, using fake identities, were married again in England this time at St George's, Hanover Square, Westminster. They had two children together Augusta and Augustus and although neither marriage was legally recognised they continued to live together until 1801 when they separated. A year after Lady Augusta's death in 1830 the Duke married Lady Cecilia Letitia Buggin although once again he did not ask for the King's permission. At the end of his life he was best known for his doting relationship with his niece, Queen Victoria. In the absence of her own father, Prince Edward, Duke of Kent and Strathearn, he gave her away at her 1840 wedding to Prince Albert. The title has been in abeyance since until Prince Harry at HM The Queen's invitation was thus introduced and married Meghan with everyone's consent and enthusiasm.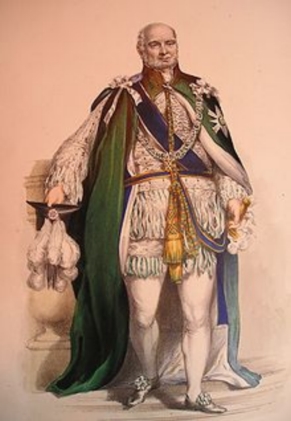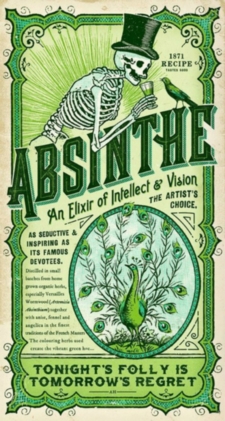 Facebook reminder .. Edmonton Samantha's Birthday! She posted a message from her dog but then she is in the late stages of her professional development as a vet so that probably explains it. I had to query: barking made? But if there's to be a party it's got to be good to know ….
It's National Absinthe Day! Often mistaken for a liqueur, it is truly a spirit because it isn't sweetened and belongs with vodkas, gins, and whiskys. It's made by infusing wormwood, fennel, anise and other herbs into alcohol through distillation - creation is credited to Pierre Ordinaire, a French doctor who developed and prescribed this elixir in the early 19th century as a cure for many illnesses. It has a strong licorice flavour and has a high alcohol content; often served with ice, a sugar cube placed on a slotted spoon over the glass and water poured over the sugar. It colloquially known as The Green Fairy/ Green Goddess or Lady and was long popular with artists and writers. It was also once rumoured to have hallucinogenic effects. Just as it was gaining in popularity as the 19th century was coming to a close its reputation took some severe blows. It was blamed for causing madness, seizures and low morality. One of the final blows was a scandal in 1905 involving a French labourer who had spent the day drinking absinthe and later that day he murdered his children and pregnant wife. The drink was banned in France and other countries soon followed although it's now been lifted. Studies have proven there is nothing hallucinogenic about the drink!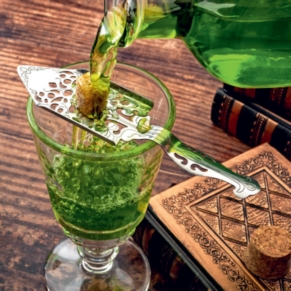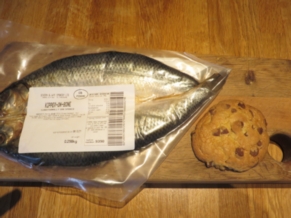 From Rivers Wye & Severn comes this Friday delicacy! A knocking on the back door at coffee time today saw Julian bringing these fine gifts from The Manor House. We hadn't asked but our gratitude is immense - as is the kipper! Tonight is of course Fish Dinner Night with an excellent white wine; we had bean soup for lunch after I'd been engaged with Arran on a ZOOM to talk through the focussed ideas coming from BarkerLangham for our next steps with the NLHF. We both agreed that 'if' we get the Town Hall much will be leveraged and the design and implementation of our Interregnum programmes will become a lot clearer!
From Christopher's Facebook came these … … I'm hoping Anne will explain when she sees them.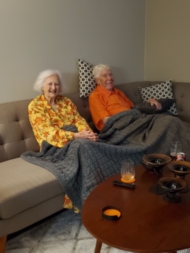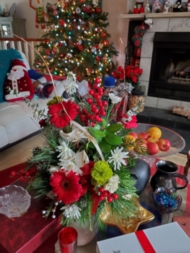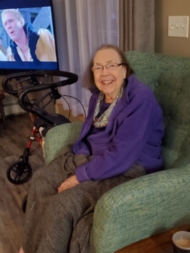 Published Date: March 5th 2021