Numbers 280/84: Monterey Pine outpacing the pots .... and Battle Trust ZOOM ...fatigué?
Good news for Henry … .. not only the re-potting of his 'home-grown-from-cone' increasingly splendid Monterey Pine, gathered whilst beachcombing at Weymouth [Blog 123/84], but from March 8th he's back at school in Wellingborough and football resumes, or is it rugby this term? He's attired below in his Northampton Cobblers kit we gave him as a present but they're not having much/ any luck this season in Division 1. They languish in the relegation zone after just being promoted last year. However, his beloved Manchester City ride high again in the Premiership after conceding last year to Liverpool. Not sure if Jules still supports Liverpool .. he always did as a kid. Our Leeds United are on a roll currently too in the Premiership ...as are the Saints … and the Oilers - they beat Vancouver tonight 3-0 - twice in the week … augurs well for tomorrow's birthday!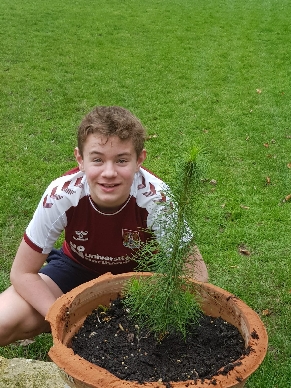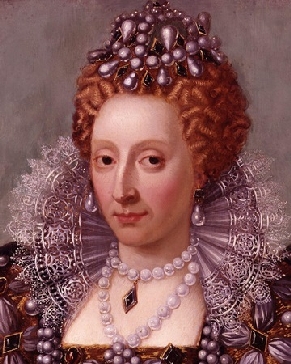 Intriguing discovery from ex East Lothian MP John Home-Robertson. He'd done an historical review of local MPs thereabouts for the Fabians in 2016 which will be an excellent introduction for Prestonpans Town Hall if we get there soon. We'll need something similar for the town's Provosts to 1975 as well. MP Robert Haldane was the man who officially opened the Town Hall in the late 19th century.
It's Battle Trustees ZOOM and Waitrose Click & Collect this afternoon. Mathew began searching out our Gaelic this morning in the context of SNP's depiction of Scotland as an ever increasingly 'fishy' Banana Republic with Salmond v Sturgeon at the Parliamentary Inquiry. But from today's Daily Telegraph I'm more taxed by Stanford University's Director of Virtual Human Interaction Laboratory who opinied - Home workers are suffering from ZOOM fatigue as they tire of looking at themselves on camera … so while you are talking to people, making decisions, giving and getting feedback - you are seeing yourself in a mirror …. everyone's staring at you, that's a very stressful experience. I checked our session out which went along well. When I got to talking there was no way I was looking at my own image on screen. The full screen with all faces simply emphasised whether people had switched off their microphone/ image or temporarily left the room. Good news was on the random vectors of Jacobite Trail and Gaelic Workshops where Mike Taylor and Dolina Maclennan had both made progress; and imminent education sector contact with ELC by Sharon Beck. Across all our plans the cry is we are driven by Dates not Data - reversing the current political shout that Unlocking of the Nation must be driven by Data not Dates!
Waitrose a tad frustrating … We welcome Click & Collect but today's pick up had a couple of nonsense items varied including moussaka for supper. I went walk about as well to get some in-date broccoli as well as extra crisps, a nice loaf and some red Italian Pears - for breakfast to celebrate Bryan's Birthday eh. Sooner we can be happy doing the shopping ourselves directly the better; Avril's waiting for her second top-up jab methinks mid April.
Even date in 1972. This date saw coal miners accept a pay settlement after a seven-week strike that had led many companies to institute a three-day week when lack of coal deliveries to power stations caused disruption to electricity supplies. Matters got much worse for then Prime Minister Edward Heath when miners struck again in late 1973 against colliery closures leading to the national implementation of the three day week for us all lasting 65 days followed by Heath's loss in the 'Who Governs?' General Election to Harold Wilson on March 4th 1974. These harsh lessons were not lost on Margaret Thatcher who a decade later prevailed in her confrontation with the Great Miners' 12 months Strike March 1984 to March 1985; she maintained electric power by building adequate coal stock piles at power stations before that strike began.
If you can remember …. on even date in 1939 Anderson shelters ... were first issued free to all householders who earned less than £250 a year, and those with a higher income were charged £7. The picture is from Islington which received the first batch. They were made from six curved sheets bolted together at the top with steel plates at either end. Measuring 1.95m by 1.35m the shelter could accommodate four adults and two children. They were half buried in the ground with earth heaped on top and came with an assembly guide -IKEA?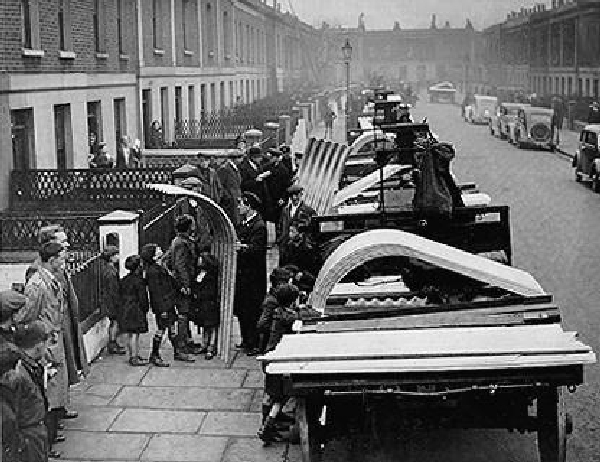 Two more … in 1570 Pope Pius V excommunicated Queen Elizabeth I for heresy and the persecution of Catholics but not her subjects [pictured above with subjected Henry]. And in 1836 Samuel Colt took out his patent for the revolving cylinder in guns to enable them to take multiple shots without reloading.



Published Date: February 25th 2021