Leviticus 261/84: The King is Dead. Long Live The Queen .. and she has...
Abroad in Kenya on her accession. Neither Elizabeth or Philip had expected to learn after their departure on a Royal Tour on February 1st that the King would die so swiftly on the 6th. She flew home on the 8th as Queen, aged just 25, to her nation, her family and her Prime Minister Winston Churchill. Anne was in science class at Dogmersfield. I was at Reed's in Cobham and we were all summoned to the Chapel on the 6th to hear the news. Avril was in dance classes at East Sheen County Primary using BBC Radio's Music & Movement when it was interrupted with the news. At 14 and 8 years old we were too young to comprehend its meaning although there was to be much ceremonial immediately and on June 2nd 1953 the Coronation that got us commemorative mugs and the first big watch of tv with Richard Dimbleby as commentator; it was of course in black and white but a big social occasion. Cllr. Edwards living down Gannon Road had a set which I was invited to watch. Churchill himself played a key role in counselling the young Queen and encouraging The Queen Mother to 'get a project' and she did; she restored the Castle of Mey in her homeland, Scotland [below]. He wears his RAF Air Commodore uniform with wings he gained during WWI; less well known, he was Liberal Secretary of State for Air from January 1919 until April 1921 in Lloyd-George's Government.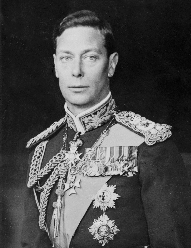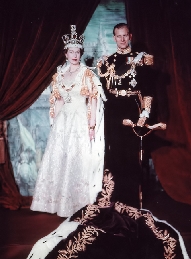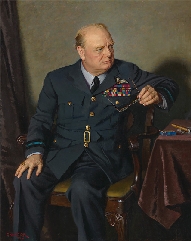 HM Elizabeth II is the UK's longest reigning Queen - 69 years thus far - with 99 year old Prince Philip, Duke of Edinburgh [left below] as her Consort since 1947. Which, incidentally has rendered HRH Prince Charles, of Wales and Duke of Cornwall and of Rothesay the longest serving Prince of Wales ever. He was invested at Caernarfon Castle aged 21 in 1969.
King George VI died aged 56 of lung cancer on even date in 1952. As Duke of York he'd not expected to become King since his older brother Edward had already ascended the throne in 1936 but abdicated to marry the divorced woman he loved, Mrs Wallis Simpson, becoming the exiled Duke of Windsor residing in Paris, the Bahamas during WWII and latterly in the USA. George's elevation from second son to monarch mirrored that of his father King George V whose older brother Prince Albert Victor, Duke of Clarence, died in 1892, Yes, from the Great Russian influenza pandemic where deaths reached 81/100,000 and more than a million died across the world. Albert's fiancé, Princess Mary of Teck [third from left], subsequently married younger brother George and she lived to within my own memory as Queen Grandmother, dying in 1953. King George VI's wife, Elizabeth Bowes-Lyon, was a constant presence for much of our lives as Queen Mother [right]. The final Queen [next to Philip] is Alexandra of Denmark, Consort to George Vth's father King Edward VII. Her brother was King of Greece and she a Great Grand Aunt to Philip. She is the longest ever serving Princess of Wales from 1863-1901.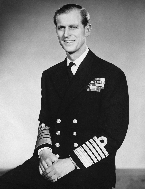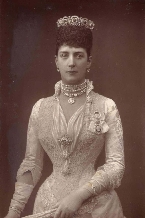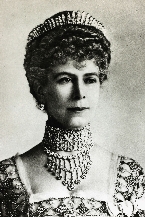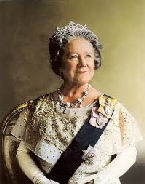 February 6th 2021 proved a good day for Scotland. At Twickenham the Scottish Rugby XV opened its Six Nations Campaign with a crushing victory over the English winning there for the first time for 38 years! That international game earns the winners the Calcutta Cup. It all began in Calcutta in the days of Empire on Christmas Day 1872 with 20 players representing England and 20 Scotland. It was such a success that it was repeated a week later and led to the formation of the Calcutta Football Club in January 1873 joining the Rugby Football Union in 1874. Despite the Indian climate not being entirely suitable for rugby the club prospered until the free bar had to be discontinued when membership took an appreciable drop. On the motion of one G.A.J. Rothney, the Secretary, members decided to disband but, keen to perpetuate the name of the club, they withdrew the club's funds from the bank in silver Rupees, had the 270 Rupees melted down and made into a Cup which they then presented to the Rugby Football Union in England in 1878 with the provision that it should be competed for annually.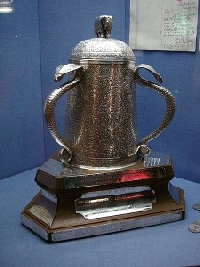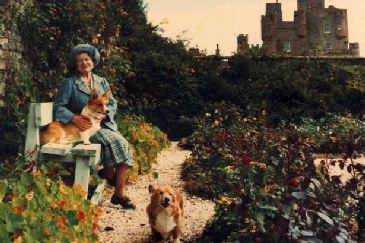 The Calcutta Cup is of Indian workmanship some 18 inches high and finely engraved with three king cobras forming the handles. The domed lid is surmounted by an elephant which was reportedly copied from the Viceroy's own stock. The plinth has plates which record the date of each match played, the name of the winning country and the names of the two captains. There is a wee anomaly in the recordings for the Cup first formally played for in 1879 since they give records back to the first international in 1871. There have now been 128 games with Scotland winning 41 and England 71, with 16 draws. During wartimes 15 annual games were missed.
To remember the occasion, we dedicated Dining In Night to all the Royals & Winston. The Scottish victory had just been concluded as we took our cocktails - a Martini and a Campari both with Schweppes Russchian. Chianti Classico and Buxton Mineral Water followed. We started with Celery stuffed with Portuguese Sardine Pâté, Himalayan Pink Salt and Perinaise. Entrée was Lamb Shank with Calettes, Courgettes and Potato Purée. Dessert was Chocolate Brownies. Formal dress was observed and candlelight continues in vogue.
P.S. Central Heating Boiler springs a leak! We've got a Cover Plan and phoned; they promised to call back within 24 hours … but it's over 48 now. Nothing too serious but it's stained the ceiling above our bedroom window … Avril's put a towel and a bucket up there in the loft but it's seemingly just a dribble.
Published Date: February 6th 2021