Leviticus 250/84: Advance Australia Fair .....
Love you Brisbane! It was a promo song for the city's local radio station, 1982/1989, and went to Top of the Pops. Anything can happen in Australia … and reflect where they're at today with embargoes on the exports to China because of their comments on human rights issues and all incoming visitors required to quarantine at their own expense in hotels or similar at port of entry for 14 days. If Kiwis can do it and stop the virus so can they!
We're sunshine, we're Brisbane
From the mountains down to the sea
Yes, she's the city we love
She's the best in the world
And there's no place I'd rather be
Love you Brisbane

Love you Brisbane
Yes, you mean the world to me
The people, the places, the sights and the faces
There's no place I'd rather be
Love you Brisbane

We're proud we're from Brisbane
On show for the world to see
And your friendly face puts a smile on my face
It's the one place I can be free
Love you Brisbane

You mean the world to me
We laugh, we cry, we struggle, we try
There's no place I'd rather be
Love you Brisbane
Pamela phoned from her suite at Peterborough Hospital! We knew she's gone in for a blood clot in her leg and we couldn't get an answer to our phone calls but … she knew it was Australia Day so she phoned us! Were we celebrating. Well of course, as best we can being here not there. And although my poseur picture for my ZOOM session this afternoon was the Sydney Olympics 2000 we know only too well our heart is in Queensland with Western Australia coming in second. Pamela reported the Hospital Caterers didn't capture the essence of Burns' Night or of today's Australia Day … pity that; both have so much potential for good cheer.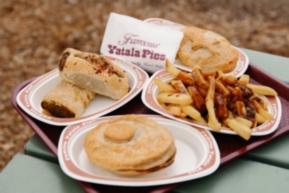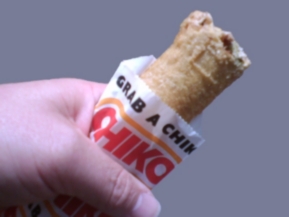 We've had the chance already during this pandemic blogging to remember ANZAC Day [34/84] and Wills Domaine white wines and the Lilies in the Field [29/84] and Pearls for Avril from Broome and Mathew's addiction of Chikos, but we always return to Main Beach and Brisbane where we had a home for 18 years and where so many magnificent memories were created. It was a much greater canvas than Weymouth and Dorset can ever be. There's absolutely nothing on the drive to Weymouth that can compare with the Yatala Pie Stop.
P.S. There's a footnote for history this Australia Day too with a single word change in National Anthem. The second line from January 1st 2021 to be sung: "For we are one and free". Until December 31st 2020 it read "young and free." It's subtle but deemed demonstrably inclusive … and takes note that the aboriginals have lived on the contient for a long time.
Australians all let us rejoice,
For we are one and free;
We've golden soil and wealth for toil;
Our home is girt by sea;
Our land abounds in nature's gifts
Of beauty rich and rare;
In history's page, let every stage
Advance Australia Fair.
In joyful strains then let us sing,
Advance Australia Fair.

Beneath our radiant Southern Cross
We'll toil with hearts and hands;
To make this Commonwealth of ours
Renowned of all the lands;
For those who've come across the seas
We've boundless plains to share;
With courage let us all combine
To Advance Australia Fair.
In joyful strains then let us sing,
Advance Australia Fair.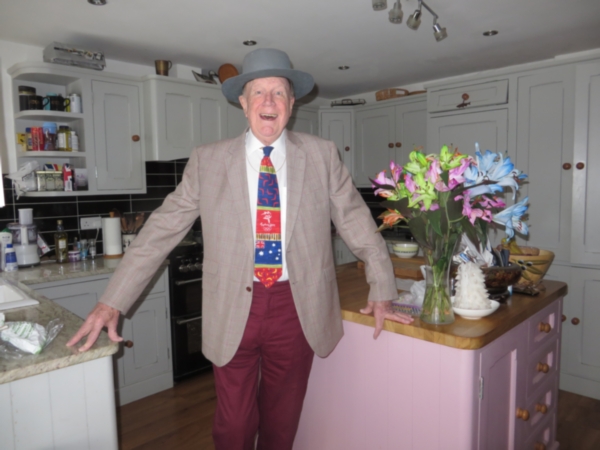 Importantly, it's cousin Joan Waters birthday in Beckenham, And Yes, she's 90 today and as cheerful as ever she has been living her quiet life with Maurice and daughter Susan in Beckenham and still busy with church life across the road. Here's trusting our wee gift of flowers and our card got through on time; and tonight Bryan and Anne will be phoning her from Edmonton. When our father died in 1941 Joan's dad, Uncle Alan, gave mother many a helping hand living close by in Sydenham as we did - us on Burghill and them on Tansfield Roads.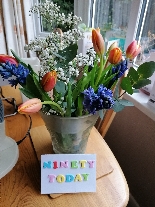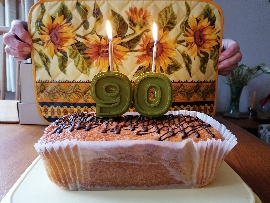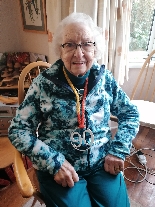 Zooming again .. Jacobite Trail. We had a third session in 24 hours to review where we are and what can be done. It's proving hard to make any progress with VisitScotland on this topic and there's a danger we'll go around in circles repeating ourselves and making no progress. We need an Outcome that's tangible … Mike Taylor is going to summarise what his next steps will be and we need then to be sure they deliver outcomes. Brittany hasn't got its map together yet although Thierry has developed an excellent route map for the sailings and is penning a piece for The Jacobite.
Published Date: January 26th 2021