Leviticus 241/84: Falkirk Muir and Bannockburn House webinar
Sunday means Sunday Lunch … … admittedly at 6.30 but it was excellent roast pork with the now Statutory or is it just Guided Yorkshire pudding … and roasties and the veggies all with Mr Rogerson's Yorkshire Apple Sauce; he was our longstanding lodger at mother's B&B at Gannon Road and St Lawrence Avenue, Worthing, a retired dentist from Leeds. His tracklement included added mustard and vinegar. Stewed plums and apples and custard for dessert. Tip top. The Edmonton Sunday telecon came through with the big news that KLM was somehow flying in Icelandic cod to Bryan's supplier so they had that delicious fish on Friday whilst Yes, we had fish fingers … All this culinary attention however was preceded from 12 noon/2pm by …..
The 275th Falkirk Muir Battle Anniversary Webinar led by Bannockburn House Trust … … and well worthwhile it was. There were 88 of us on ZOOM and we were greatly informed. It helped put our own ambitions in Prestonpans into context. Bannockburn and Callendar Houses, both close by Falkirk Muir, were the residences for Prince Charles and Lt General Henry Hawley, the opposing commanders on January 17th 1746. The Prince was poorly and lodged at Bannockburn House tended by Clementina Walkinshore; Hawley was wineing and dining with Lady Kilmarnock when the battle began. And this third [after Prestonpans and Inverurie in 1745] substantive Jacobite Victory followed on from unsuccessful attempts to take Stirling Castle from Major General William Blakeney. The town of Stirling had readily conceded to the Jacobites but Blakeney withdrew to the castle and saw off all attempts to dislodge him not least by the incompetent French arrival Mirabel de Gordon. The Jacobites failed to follow through on their rout of Hawley because of the obsession with taking Stirling Castle and the Prince's ill health. There was also great Clan distress after the accidental killing of Young Glengarry in Falkirk whose funeral the Prince could not attend. Rather than seeking to retake Edinburgh they paused, then headed home till April in the Highlands, whilst Cumberland, replacing Hawley, built his armies. Bannockburn House is being restored by a community buy-out group and a feature of their exhibitions there are replica banners such as those captured at Culloden and later burnt by command of Cumberland at Edinburgh Mercat Cross June 14th 1746 - although the banner left below is the exception, MacDonalds of Keppoch, which was burnt in Glasgow.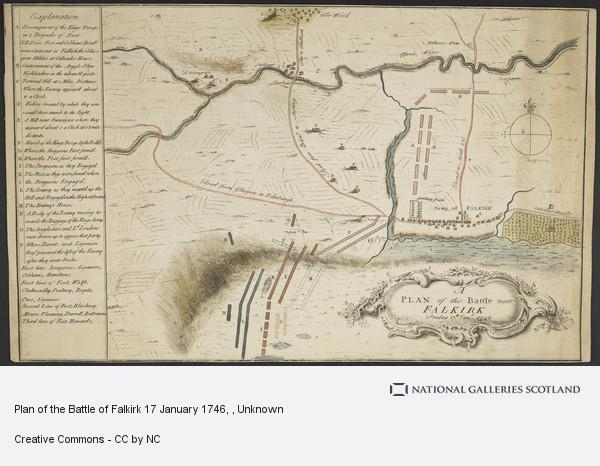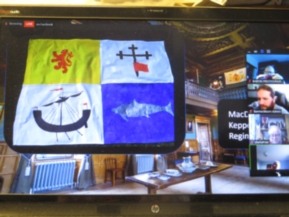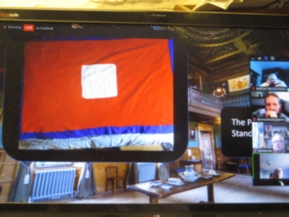 There was a final insight from Joyce and Andy Tulloch of their plans for their Falkirk Centre looking at an £8m budget similar to our own.
18th & 23rd Amendments to the US Constitution. From January 17th 1920 till December 1933 'Prohibition' outlawed the manufacture and sale of alcoholic beverages. Many enterprising residents of a small town in Iowa chose to become outlaws producing a high caliber and much sought-after whiskey known as Templeton Rye or The Good Stuff to those in the know. Alphonse Kerkhoff was one of those outlaws and Templeton Rye became Al Capone's whiskey of choice quickly finding its way to the centre of his bootlegging empire.
Bootleggers caught out! Today the Templeton Rye brand is poised to return to its real roots after an unwise excursion to Indiana. Distribution outside of Iowa began in August 2007 and the whiskey was distilled thereafter and aged in Lawrenceburg by MGP of Indiana utilizing a recipe shared with other brands! It is apparently combined with an alcohol flavouring formulation from Clarendon Flavor Engineers referred to as "blenders" which are added to make it taste as close as possible to that original recipe from the Prohibition era; it's then shipped to be bottled at the distillery in Templeton, Iowa. Following a class action settlement in 2015 Templeton was compelled to add the words "distilled in Indiana" to the label and remove claims of "Prohibition Era Recipe" and "Small Batch." The settlement brought refunds to customers who'd bought Templeton Rye since 2006! Chastened, distilling operations have resumed in Iowa with the first authentic product planned to appear in 2022. [Click to enlarge text!]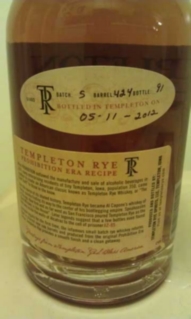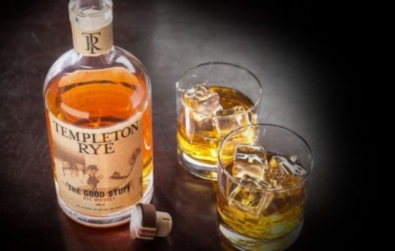 Published Date: January 17th 2021