Leviticus 236/84: Lockdown/ Traditional Soups & Marzipan Day
Warming soups for lunchtime … … have become a habit this past month or so since the weather became colder and visually miserable. My memory tells me, from the movies no doubt, of taverns that not only kept an ox or pig roasting on a spit over the fire but also a pot of perpetual soup or broth …. each days vegetable juices and boiled waters and fragments remaining from joints of meat and perhaps some bones even … Yes, that's what I had in mind. Not as sophisticated as Covent Garden Soups so widely available at supermarkets but even tastier. My ectyping searches haven't gone too well ….. but lets start [below left] with a traditional baked soup in a clay pot in the hearth over an open fire - it's got a known, simple and declared pedigree as Turkish lamb guvech with vegetables. What comes next gets closer to where I'm headed …..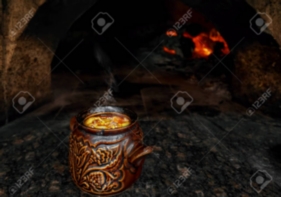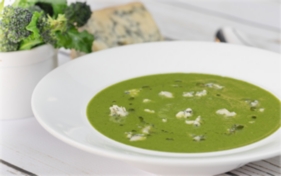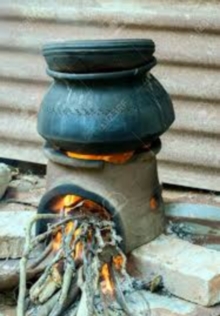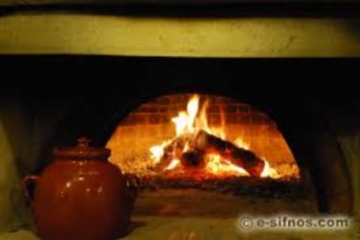 Avril has created soup at least twice each week. I asked what the ingredients have been and here's what I've got so far …. Uncle Roy's Scottish Oak Smoked Four Seasons Seasoning frequently, normally with vegetables; Italian Mediterranean Magic Unami Paste in vegetables again; Turmeric quite frequently and in Guernsey Potato Peel Soup; Chilli and curry frequently added; Tomato and Canadian Lentils; an expected Haggis and neaps soup; Spicy parsnip; Fennel and Cannelini Beans; plenty of Chicken broth from the boiled carcase …. It has to be said the soups are never simply this or that but they almost always have an identifiable flavour e.g. fennel. Boarding-at-Home 04/84 mentioned the Potato skins for the soup which it seems came from our WWII Receipe Book.
Now for something quite different … a favourite of Julian who raided the Butler's Pantry for it! It's Marzipan Day. It's a confection made primarily of sugar or honey and ground almonds frequently augmented with almond oil or extract. Although it's often made into sweets such as marzipan-filled chocolate and small imitations of fruits and vegetables it's very commonly rolled into thin sheets and used as a glaze for icing cakes. That's where I always expect to find it. Confectioners make marzipan by cleaning raw almonds through sieving, air elutriation and other electronic or mechanical devices and then immersing them in water with a temperature just below boiling point for five minutes. This loosens the skin of the almonds which is removed by passing them through rubber-covered rotating cylinders. Then you roast and coarsely chop them and grind them with up to 35% added sugar into almond flour. Then add a binding agent such as corn syrup or egg yolk and it's ready to be moulded into any shape. Then comes their application … Easter Simnel Fruit Cake eaten before the Festival in the United Kingdom and Ireland and some other countries is distinguished by two layers of marzipan, one in the middle and one on top and 12 apostles on the top - I texted Julian and he's agreed to have a shot this year; Battenberg, first baked in 1884 to celebrate Prince Louis of Battenberg marrying Princess Victoria, Queen Victoria's granddaughter and subsequently Prince Philip's grandmother; or Swedish Prinsesstårta - layer cake that's bright green and full of custard, jam, marzipan, and a mound of whipped cream as pictured? All this is before we stray to Bakewell tarts in their infinite variety …..or Frangipanes ….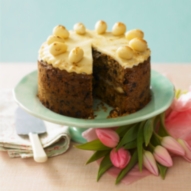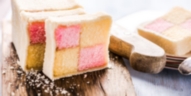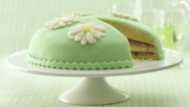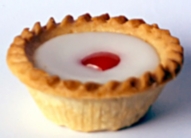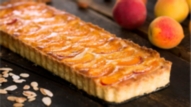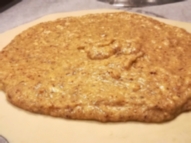 More VERY BIG news at The Lodge. Yes, we got a plumber, ex Army refocussed, to call who not only got the shower door back on its new shining wheels but installed two new taps with Hot & Cold on them in the Master bathroom and two new cartridges [formerly washers?] in the laundry room. He's taken away the Instructions for my Quooker Christmas Present to Avril and expects to return next Tuesday for an Encore. And I'm pleased to confirm I held personal telecons today from grandsons Henry and Elliot thanking me for my Sanctions Busting at the Big House by the delivery in sealed brown envelopes of their monthly ration of 6xM&Ms for Growing Men; Avril and I are limited to 4 each, me blue only - but it appears they are forbidden fruit at the BIG House. Of course Laura's now a professional dietician ….



Published Date: January 12th 2021