Leviticus 229/84: Epiphany; Wise Men; Plumber said 9.30: Covid19 Phone Call .....
Three Wise Men? This is the day. They arrived in Bethlehem and it's traditional to take down the decorations. Jules and Laura have done mightily well before the Wise Men showed up but left their magnolia and Maserati illuminated. Avril's made a start but there's a move afoot to delay to cheer ourselves up through lockdown. Can't really believe it'll work though. Once New Year's Eve is past they loose their lustre - for me anyway.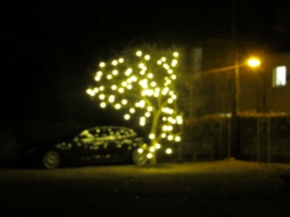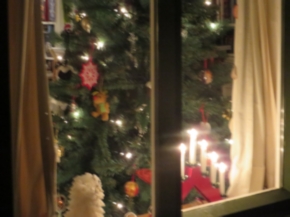 Laura gave us the details of local plumber Garry Day who told me to phone at 9.30am today so that's exactly when I did .. and he's coming next week to set up Avril's Christmas Quooker, mend the shower wheels and fix the leaks .. we trust. Next task was to post off the Christmas presents to Yorkshire that Mathew would have collected if Natasha and Lorna had not been locked down in London … seemed easy except Blisworth Post Office has decided to close for two weeks in honour of Boris' new lockdown which actually legally starts a midnight Wednesday. Had to get to Towcester then but there was a queue up the street so we carried on to Sylvia in Silverstone. Here the mission was to ask her to scan the 15 pages of the Draft Lease for Prestonpans Town Hall since my own HP in Milton has given that function up. And deliver 2 x Scottish Diaspora Official Guides for her to meet orders received. Then back to Waitrose for Click & Collect. It was good to get a slot ahead of Tescos on Thursday and along with it came my preferred bagels! And then en route home 'surprise', there was no queue so we were able to get that parcel off - to Ilkley.
Don't ring us; we'll ring you! The GP did indeed and would I get to Grange Park Surgery by 4.10 Friday ..could have had Saturday or Sunday too. Asked a few questions .. to which I seemed to have the right answers … once I've been jabbed then after 21 days I'll have 70% protection and the reality that if the other 30% occurs it wont be so serious…. Most impressive was that offer of Saturday/ Sunday .. catching up with Avril's testing each month for AMD with Northampton General Hospital. I wasn't asked if I minded the media being present so I'd better set up my own Press Conference.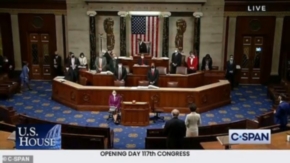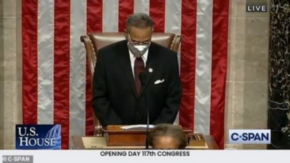 Amen and A-women from the US. One of the best woke jokes of the week perhaps? Apparently it's Hebrew and Greek not latin and translates as verily so be it and is used in the Old Testament. Congressional Representative also Pastor Emanuel Clever concluded his Prayer opening the House of Representatives with the words Amen and Awomen - to much amusement .. is he naïve or just too PC - he should know as a Pastor … Since it's Epiphany should it be Three Wise Persons or perhaps one of each and one undecided?
Published Date: January 5th 2021