Leviticus 222/84: Throaty roar and more hi jinks on the Moors ...then getting serious!
Throaty roar was from Julian's Maserati! He'd reported a non-starter and experts arrived from Blisworth who seemingly solved the problem. He journeyed forth later in the day .. best to make the most of Tier 3 because Tier 4 probably beckons for Northamptonshire soon, maybe tomorrow even. Mathew and Kathryn and Francesca managed their exercise again today well along the Moors but in very strong winds … never happy eh ... but Francesca appears unscathed, unsnowed at the foot of Wells Walk on The Grove!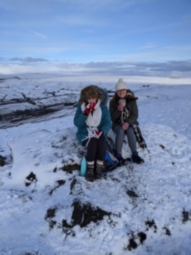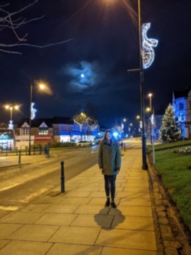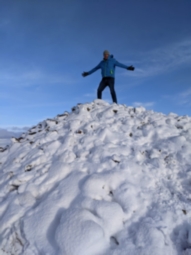 Finalising the NLHF Emergency Grant Report. That's been the big task today with great support from Martha Bryce who has been our consultant on the documentation. It involved inter alia reassessing the work Mathew did as Treasurer in 2019 creating budgets/ 5 year forecasts. We ended up on the phone to debate what impact the pandemic will have on visitor numbers as forecast in 2027! And frankly convinced ourselves that the best we could offer were worst/ best scenarios based on 2019 normality + speculation on the societal impact of the pandemic. Optimistically we're looking for Centennial Celebrations of the Roaring 20s with the Charleston as our dancing symbolism. It dawned on us as we chatted that we are both economists by university study and lifelong commentators thereon … and we had no inclination that a Delphi style guru's prognostications are likely to better what we can educe.
It's National Hero Day designed to celebrate the contributions and deeds of all the real-life heroes in our world. That's just in time for the never ending plaudits from all corners of the nation for Boris and Lord Frost et al [excepting Scotland] for the £600 billion EU trade deal that's been published and ready for debate tomorrow in the Commons and Lords. No tariffs or quotas just invisible barriers like paperwork with 50,000 new recruits for HMRC.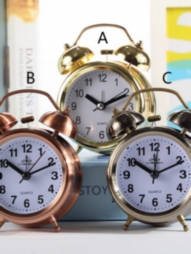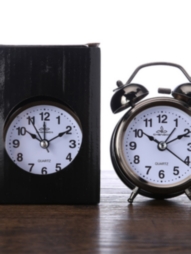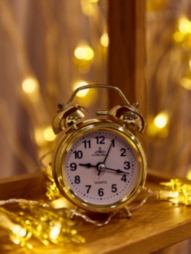 … and it's also Tick Tock Day! Which does not mean the end of Michel Barnier's 'the clock is ticking' comments but does reflect the need to get on with our post-EU strategies as a nation. Clearly a requirement for some spectacular initiatives of which 7 Free Ports in the March 2021 Budget is a highly likely flag carrier. Seems we might well hear more of M Barnier back now in his homeland of France since he's returning to its politics. He's a former Foreign Secretary and has right wing ambitions to run for President against Macron in 2022. Avril has always had problems with clocks ticking particularly in the bedroom. She banned my fine brass bell ringers that Elliot and I frequently addressed when he was in tantrum mode years ago … but we do still have one in Anne's bedroom here at The Lodge. It certainly true they can seem loud when I have my hearing aids plugged in but once they're removed at bedtime - no problemo!
Another way to look at Tick Tock …. …. is through personal goals. There's still time to check a couple of things off a bucket list. Eat escargot again or witchetty grubs. In the short term it's gotta be planning New Year's Eve Celebrations … all the world is suggesting along with Capt Sir Tom Moore that tomorrow will be a good day! And yes, there's news today that the Oxford University Astra Zeneca vaccine has been officially approved for use with all age groups … we wonder if our local GP will get into action soon. He's still at don't call us, we'll call you! Ah the joys of a producer oriented relationship …. the truth is the army is the nearest we get to reassuring action in a crisis and the statistics for Israel's injection rates using wartime protocols put all other nations to shame.....





Published Date: December 29th 2020