Leviticus 218/84: Christmas Pictures share a tale ....
First snow seen on Ilkley Moor and The Dolphinstouns seen outdoors too …. … and with us logged into Tiers 2, 3 and 4 we dined perforce on Christmas Day à deux et à deux, à quatre complet et à six complet … in London, in Ilkley and Milton Malsor. Here's a collection of photographs that were swopped on mobile phones and grabbed from camera chips. The mixed sizes shown as to avoid distortions but be sure to click on each for enlargements.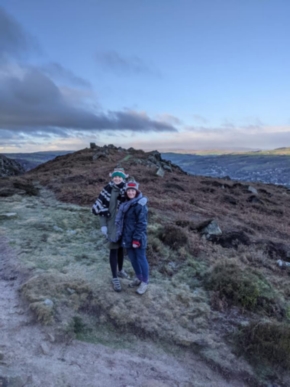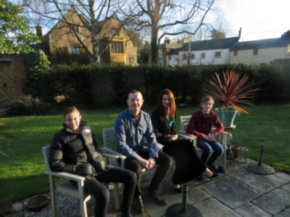 Mathew's got Brexit Done and can find time to play on his ARCADE present whilst Gordon poses both as Baronial Santa and Oiler Supporter in Avril's contrived Waiting Lounge in the hallway! The giraffe sports the baronial two feathers.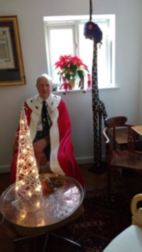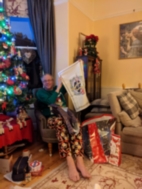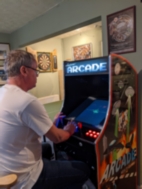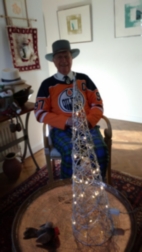 In Milton after present opening, champagne breakfast was provided seeing Avril in festive pyjamas, Elliot overawed with his Virtual Reality and Toby truly happy in the discarded wrapping papers!






Indeed it's the very pudding crafted on Stir Up Sunday by the Milton Crew and Julian gives Elliot his 'first' lesson on how to carve the turkey before turning his attention to serving the Cava; as elder brother Henry relaxes on the chaise longue in his new North Face climbing kit!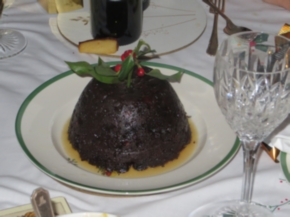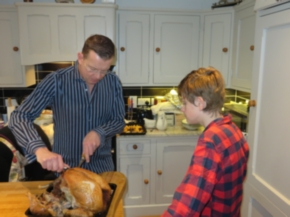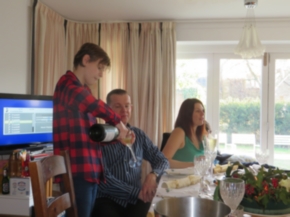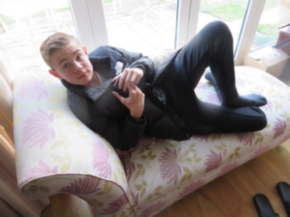 Natasha sets the pace with her Christmas dinner which surely Elliot there with her has prepared and dinner in The Lodge gets under way …. with roast potatoes partially prepared by SpudChef Henry and the table decoration by Avril that includes the fabulous Christmas roses flourishing in the garden that Gerry gave as a gift two years ago!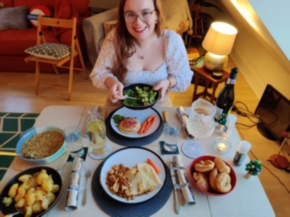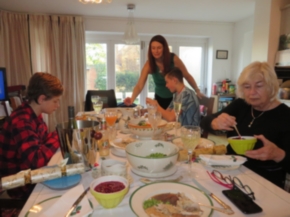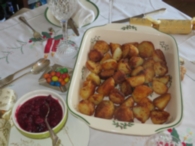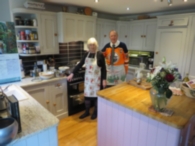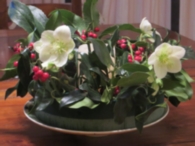 Last but never likely to be least we can see what our scientific guru in London, Lorna, and her flat mate take for their lunch … and how Ilkley dined …..!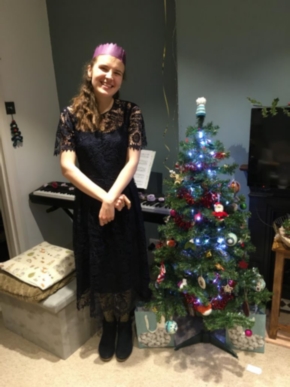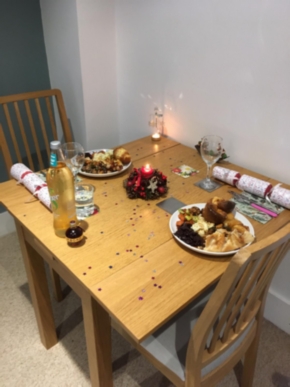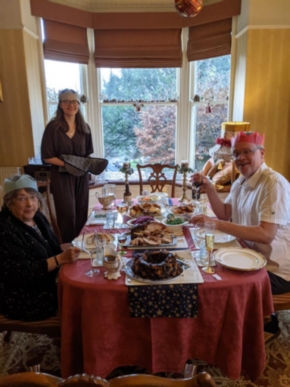 P.S. No pictures yet from Canada but no doubt they'll flow; the phone did ring however at 5pm and we were able to chat to one another and hear of all our plans ….






Published Date: December 25th 2020