Leviticus 216/84: Who's voting for Christmas?
Great weather for ducks but turkeys get a great send off! It's what Mathew calls Christmas Eve's Eve. We made our way out through Brackmills, past Barclaycard, onto the A428 for Bedford passing Castle Ashby and then Yardley Hastings to the Olney road and thence to Pastures Farm on a brumal day with torrential rain. There awaiting us in their own specially erected marquees was our future Christmas lunch and many more meals besides. Weighing in at 7.1kg it was a proud Norfolk Bronze and the Farm Shop was doing good trade in sausage meat and herb stuffings. It was just not Avril and I there for their send off from the farm where they'd lived happily but a most considerable crowd of well wishers was there too, all socially distanced but nonetheless excited to meet their bird. Safely back through Great Houghton and Wootton at The Lodge an early call went off to The Manor House to add bread sauce to their existing list of roasties and trifle for the festivities. And the turkey returned to its chilled existence in the refigerator …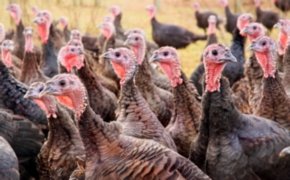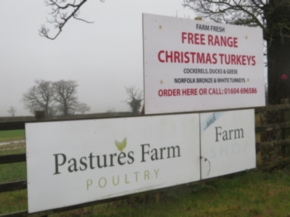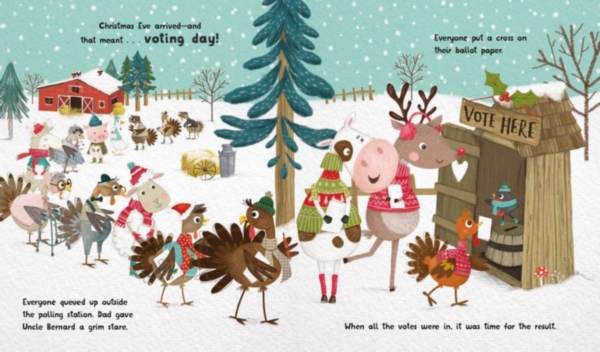 Sandringham's selling off old crackers! The picture below shows baked sliced oranges, suspended from paperclips, which folklore suggests will fill the air with memories of vacations around the Mediterranean; beneath are the finest crackers ready for our festivities. They were marketed by Scotts of Stowe on the platform that they promise great gifts inside and are on sale at Sandringham House Gift Shop - where HM The Queen will not this year be having her usual family get together since she's in a bubble with HRH The Prince Phillip at Windsor Castle instead.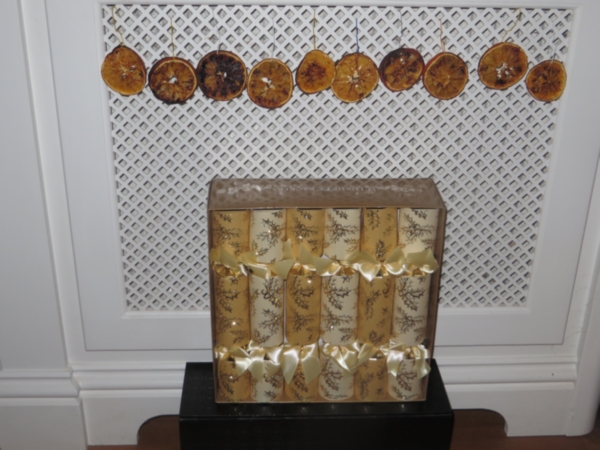 Serious domestic excitement this afternoon. Not only can we celebrate the promise just arrived of Avril's £100 Winter Fuel Allowance from the Government but I also have the opportunity to clean the family silver - it'll be on display for Christmas Eve. The majority is Nan Turner's restored tea service which hopefully can be called to service at the year end when we leave the EU Common Market per se and we can mark the occasion with some Brexit Tea that Pamela kindly gifted for my birthday.
Today most certainly is Pfeffernusse Day for Angela Merkel and she'll no doubt be celebrating and enjoying a German spice cookie; they're fluffy and made with ground nuts and spices then covered in powdered sugar. The exact origin is unknown although the Dutch believe that pfeffernusse [or pepernoten] are linked to the feast of Sinterklaas which is celebrated on December 5th in the Netherlands and 6th in Germany and Belgium - when children receive gifts from St. Nicholas who of course is partially the inspiration for the Santa Claus tradition. Traditional recepies included almonds or walnuts although some exclude nuts altogether along with the black pepper, retaining only cinnamon, cloves, nutmeg, allspice, and cardamom as flavourings. Some can't resist a chocolate coating! They'd have lately come in handy at Marston Aerodrome in Kent or along the M20 where thanks to President Macron of France's three day tantrum some 4000 lorries and their drivers, mostly continental Europeans, have been marooned pending Covid testing before passage through the Channel tunnel. It was the same for all passengers too. There's a good French expression, noted by Steven Poole, for sowing discord deliberately, c'est boutefeu.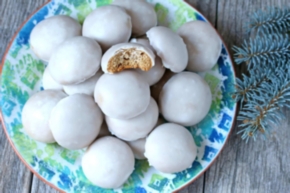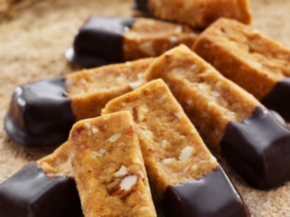 Published Date: December 23rd 2020