Leviticus 212/84: Pamela @ Home whilst Bill Bailey Takes Strictly
Rutland like Northamptonshire still in Tier 2. It was great news that we could travel up to Oakham to meet in Pamela's back garden and swop Christmas gifts and battle stories. Pamela has been home from first Peterborough Hospital and then a short spell in a Stamford Nursing Home since Wednesday; with a new NHS chair lift up her stairs now in place to make sleeping up there possible. She'd arranged some mulled wine and Nick and Amanda had provided delicious almond crusted mince pies so that, although we didn't linger, we could have some refreshment. It's a 100 mile round trip … we'd left at 2pm … but were back in Milton just in time for a cup of tea and a Banbury cake … they're reheating and lasting well. Supper was planned for 7pm after Tipping Point but as ever the Canadian phone rang with Bryan thanking us and promising an eventual picture of the flowers we'd sent him for Christmas. We chatted for an hour agreeing to try to make 7pm on Christmas Day as well .. we'll see. Meanwhile of course we could thank Anne for her flowers sent to us pictured yesterday in Avril's arms.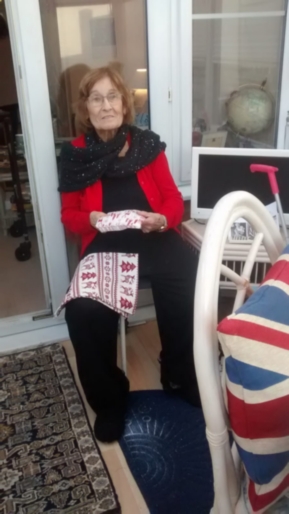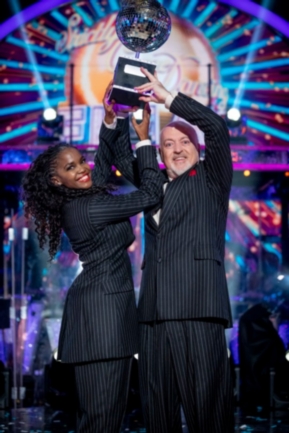 Oti Mabuse taught Bill Bailey how to dance .. and to win … … in what has been a memorable year for Strictly Come Dancing. Few could believe that at 55 this comedian could be so light footed and ready and able to learn from the superb partner that Oti is. She trained last year's winner too! It was helpful that Bill won and was able to make a coherent i.e. not quite delirious although tearful, speech of thanks to all who voted for him. He said that because he knew as well as the judges that although he might well be the equal of all the other three finalists he'd got a bigger supporting vote - which is how the ultimate choice is made. He clearly began as an underdog but won unreserved support for his spectacular improvement and achievements. And in dancing The Show Must Go On by Queen as his final dance [pictured at the foot of this page] he suggested it should act as an anthem for us all as so many Christmases had been thrown into confusion at 4pm that very afternoon by Prime Minister Boris.
…. and it was disastrous news from Boris for grand daughters Lorna and Natasha. They're both working 'from home' in London but now forbidden to leave the capital city after midnight to travel home under newly minted Tier 4 restrictions. Once again, the science has predicted that a new mutation of Covid19 has speeded up transmission of infections by 70% in London, South East and Eastern England and, whilst not yet thought to be more fatal in its consequences or resistant to the vaccines already being deployed, the threat of overwhelming the NHS hospitals has returned. The same outcome applies to Gerry and Audrey in Buckingham which is a Tier 4 area so they will not be able to travel on December 25th to be our third household at lunch at The Lodge. These are just close to home illustrations of the outcomes Bill was referring to when he suggested Queen's song as our anthem. A hint of better news actually in Ilkley is that it has not become Tier 4, remaining as 3 so Maureen who is already in the family bubble can be with them including youngest grand daughter Francesca home from Nottingham Uni. In Scotland, to keep this mutation out as long as possible, Nicola Sturgeon took the opportunity to close the Border with England. Fortunately however she left the Gothenburg to deliver its latest Revised Openings until December 23rd but asserted that it must stay closed from Boxing Day through New Year … until matters improve. Thus far it's January 5th ….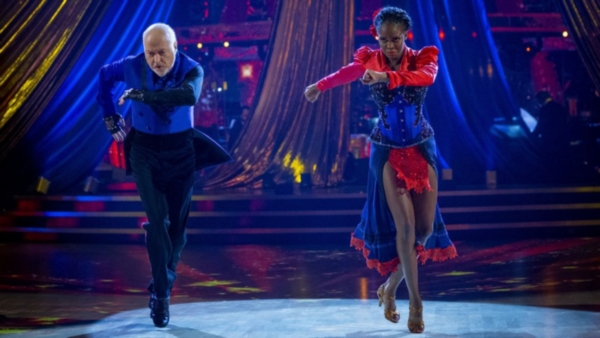 Published Date: December 19th 2020