Leviticus 203/84: Driving home from Weymouth in the rain .... puts Cyril Cleverdon on my mind
Packed and ready to make way to Milton by 10.30am. That's earlier than we usually make it but Avril had been packing up the previous night and I'd already tidied the staithe! As the miserable weather persisted we couldn't help reflecting what great sunshine we'd had all week by the seaside. And we listened into another chapter of Mavis Cheek's audiobook. The star is just half my age, less even, and celebrating her 40th birthday having prepared it all herself. We're not so convinced as we are with Barbara Pym's books we've got hooked on, of which more later, and there's another, American this time, Alison Lurie who comes commended by David Lodge who I relished more than two decades ago for his novels - even made tv.
Days to cheer available nonetheless, despite that rain. It's Dewey Decimal Classification System Day which will probably leave quite a few wondering who Melvil Dewey was [pictured right]. Immediately after graduating he was hired to manage Amherst's library and reclassify its collections in 1876. He worked out a new scheme that superimposed a system of decimal numbers on a structure of knowledge first outlined by Francis Bacon and acknowledged his use of a decimal system was inspired by two existing library systems. Before his innovation, now used by some 200,000 libraries in 135 countries worldwide, titles were catalogued by sequence of acquisition; his Decimal Classification introduced the concepts of relative location and relative index which allow new books to be added based on subject. The classification's notation makes use of three-digit numbers for main classes with fractional decimals allowing expansion for further detail that can be expanded in linear fashion to cover special aspects of general subjects. It unambiguously locates a particular volume in a position relative to other books in the library. Most of my titles about 'marketing management' are classified under 658.8. I first encountered the system in the RAF Cardington Library where I was quickly made Library Officer in 1957 since I'd been Library Prefect at Reed's in the early 1950s! Such involvement continued at Bradford where I became Chairman of Libraries and helped establish Bradford University Press in 1969; and again at Cranfield where I worked as Libraries Chairman with Cyril Cleverdon [pictured left], one of the university world's top library classifiers.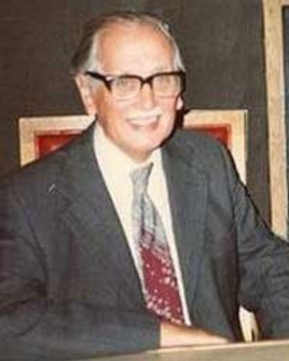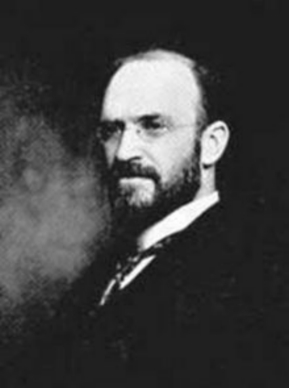 Cyril Cleverdon had by then already reached an extraordinary conclusion... With the help of National Science Foundation funding Cyril his colleagues set the stage for information retrieval research. The aim of the research was to improve the effectiveness of information retrieval systems by developing better indexing languages and methods. The components of the experiments were a collection of documents; a set of user requests or queries; and a set of relevance judgments i.e. a set of documents judged to be relevant to each query. The success of each approach was measured in two terms: precision and recall. Not only did Cleverdon's Cranfield studies introduce experimental research into computer science, the outcomes established the basis of the automatic indexing as done in today's search engines. Essentially, Cleverdon found that the use of single terms from the documents achieved the best retrieval performance, as opposed to manually assigned thesaurus terms, synonyms, etc. This conclusion was so controversial and so unexpected that it threw considerable doubt on the methods but a complete recheck failed to reveal any discrepancies. Cyril concluded: " The results offend against every canon on which we were trained as librarians!" Without realising it, the work we did in the 1990s at MCB/ EMERALD as the entire database there was made available accepted and built on this conclusion.
We are also required to commemorate Human Rights Declaration, and Lager Day on December 10th. Ironically Melvil Dewey's name was lately removed from the American Library Association's top award on the grounds that during his life he had been accused of sexual harassment and racial discrimination against Jews in his workplace. As for lager, well Avril and I in our time at Foote, Cone & Belding had been involved in the promotion of Watney's Red Barrel, a precursor of the lager drinking that has since swept the globe - Watney's even selling out their Phipps brewery in Northampton to Carlsberg which today dominates the Nene riverside on Bridge Street. And as marketing researcher at the time I boldly forecast lager would never get beyond 5% of the market since it was normally drunk by women with a dash of lime juice.
Published Date: December 10th 2020