Leviticus 195/84: UAE Day - Federal Union ending British Protectorates
The UAE was established only in 1973. Throughout the previous century its several sheikhs had accepted British protection against challenges from Imperial Iran and Saudi Arabia. It was of the greatest strategic significance to the British after the construction of the Suez Canal as it commanded the sea route to India and the Far East. The discovery of immense oil reserves in the early 20th century across much of the region coincided with British withdrawal around the globe and PM Harold Wilson followed by PM Edward Heath accepted that the region should be encouraged to federate as an independent nation. After several false starts it was finally achieved in 1973 and it has grown with extraordinary rapidity ever since under strictly limited democratic powers. From early industries in ship repair and bunkering it has gone on to dominate airline ownership, passenger transit and major freight logistics as well as becoming a significant tourist destination with the world's tallest skyscraper! It is the second largest economy after Saudi Arabia in the region. December 2nd is UAE National Day commemorating the ending of Britain's role and the establishment of the union of states. In September 2020 UAE signed a Peace Accord with Israel which was of major significance for the stability of the region; Bahrain has also done likewise.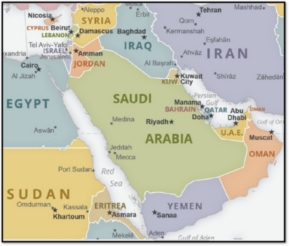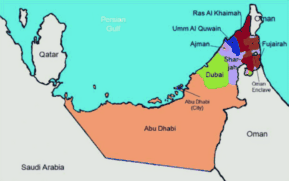 Enclaves and Exclaves are a fascinating aspect of the area … They have derived from some anomalies in the historical context of the establishment of the official borders; but they sometimes are exempt from the typical rules — which can potentially be more interesting to visit. One of the most famous enclaves is Lesotho which is completely surrounded by South Africa. In the specific case of Oman and the United Arab Emirates you have to be fascinated … the latest examples in the UK seem to be for homes on the Welsh Border high lit by the differing pandemic restrictions but the county boundaries have also been with the current Tiers 2 and 3. Today the police in Cornwall [Tier 1] are reported to be manning their border with Devon to keep drinkers away from their pubs and restaurants and shopping centres which would be Devonians normal retail gravitational destinations!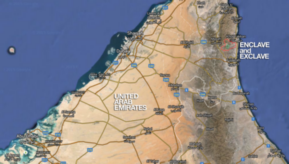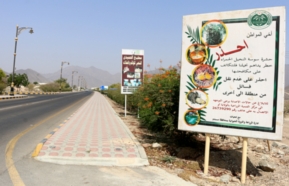 Maserati Servicing today. Delivered to fine mechanics by 9.30am, an early start for us. Hard to believe it's now on 100,000 miles ...
My diamond Jubilee Year in Publishing: 1960-2020. Heard from Ann Yearsley today, Ronald's widowed wife, which reminded me that in 1960 I'd launched my first magazine Kennet Review which included a piece arguing we should join the European Common Market as it then was …. it was printed by the Reading Evening Post for me who went on in 1963 to publish Scientific Business/ Management Decision for us too. Michael Brind was the contact there …. and we offered tins of Kennet Review badged Instant Coffee and Shirts at discounts …. Ronald had dug out that early issue for me before he died last year. I couldn't resist sending Ann a copy of Existential Normal.
Today Hargreaves publishes its Blindwells Draft Plan online. After more than a few iterations over the past 12 years, MD Iain Slater has received approval from his boardroom colleagues for the Master Plan of the new community with an initial 1600 homes. A webinar is scheduled for December 9th 6/7pm to share it widely and take questions …. the Battle Trust has taken an option on the top left hand corner for our Centre …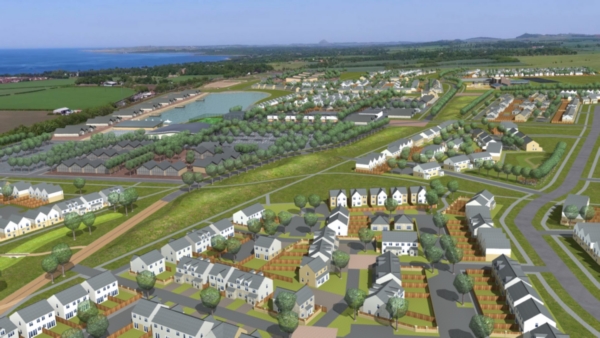 Published Date: December 2nd 2020