Leviticus 194/84: Lorna's Birthday + Pie and Red Apple Day
All going well so far … Lorna got myriad greetings via Facebook and has 'at home there in London with friends playing games!' scheduled after work. For Avril and I tonight's dinner will keep St Andrew still in our sights with Haggis Pie [looks like MacSween's?] followed by a shared Cox's Red Apple with Yorkshire Blue Cheese and Bath Ovals .. That pie came up beautifully and I'm sure would have qualified as a 'substantial meal' alongside Scotch Eggs to justify the Gothenburg reopening lately and selling drinks. Here in Wales and in England for Tier 3 the best option is clearly to offer free drinks but 'exceptionally substantial, costly meals'.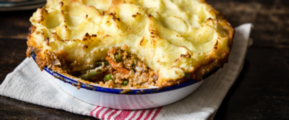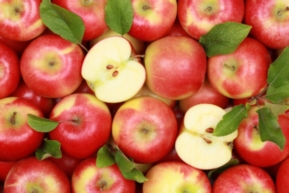 …. our first Christmas card arrived today from Joan and Howard in Bognor Regis. They had their Diamond Wedding [that's 60?] in October and wondered how we are. Cue to mail them their own copy of Existential Normal perhaps? Lots more logistics for Christmas falling into place too; Mathew is collecting from Nottingham on Friday so can take birthday presents + the BIG books back to Ilkley and he's down to London for the other two daughters on December 23rd so that can be the final swop over. Plan is to get Rutland's Amanda and Pamela plus the Dolphinstouns all synchronised … easy. Boris' national rule is that December 23rd/ 27th you can traverse the nation however suits you best … regardless of tier whence Ilkley which tomorrow is about to become 3 can move to all in London, Northampton and Rutland which relax in Tier 2.
The Battle of Prestonpans - Jacobite History. After the Enquiry and the Webinar and help from Arran [and Palace expert Fiona] to prepare policies for the Trust on Environmental Sustainability, Accessibility and Children U18, we are finalising our Application to EventScotland under the Scottish Government's Event Recovery Fund. The maximum ask is for £35,000 so we've asked for that with no idea of what might eventuate. We are planning to hold a SuperWeek, September 11th/ 20th, when all that we perforce digitised or postponed in 2020 will be offered face to face and streamed again with professional support so to achieve and archive. This all as well as the John Gray Centre Exhibition and the Diaspora Tapestry in Dundee … and perhaps even Ontario next October! We are asking Martha to give us the Mother & Father of all marketing and PR too and of course to link it to the Living History Centre Appeal and the Town Hall initiatives.
Annual Dinner & 300th Birthday as well as Inverurie beckon … Arran reports that STV are proposing to celebrate the Prince's 300th Birthday somehow and he's done a piece for them. Before that however Avril and I are making our way privately to Tier 3 Swarkestone Bridge in Derbyshire on the banks of the Trent on the 5th, to lay a wreath for their annual commemorations - their 275th Anniversary too of course. After that we'll carry on down to Weymouth and get our perennial Christmas tree installed there on its timeswitch. December 12th sees the virtual Alan Breck Annual Supper and Colonel Martin Margulies from Sandy Hook in the US is hoping to ZOOM in with us and share his thoughts. And before Christmas we need to ZOOM again 8/9 pm on Saturday 20th for the live streaming of The Prince's 300th. Finally Inverurie is expecting a Facebook Jacobit too - it was a significant Jacobite Victory on December 23rd 1745 - so it's their 275th Anniversary as well and we'll be taking the [postponed] Prestonpans Tapestry there later in 2021. They did brilliantly last year with the Diaspora Tapestry so we have great anticipation ….

Published Date: December 1st 2020