Leviticus 184/84: Canada's Red Mittens & Gingerbread Biscuits Days
Black Friday postponed in France. Quite right; they should never have adopted the notion anyway. Amazon France has agreed to delay its Black Friday discounts by a week to allow small retailers there to reopen. I think our own problem is likely to be shopping for turkey for this coming Thursday although for Canadian Thanksgiving last month we found it OK at Morrisons. The latest hints emerging here in the UK that a whole Christmas week is likely to see an Amnesty declared [maybe even football locally for Henry as in 1914 WWI?] will put a bounce back into the turkey industry expecting larger gatherings after all. Avril's order already placed is for '13 portion sized' turkey.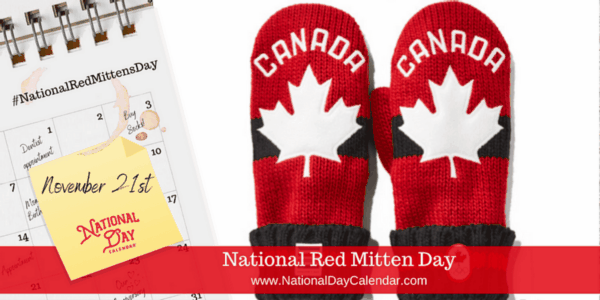 Red Mitten Day in Canada. Red Mitten Day was launched ahead of the Vancouver 2010 Olympic Winter Games. It represents Canadian Olympic Pride! It encourages all Canadians to wear their Red Mittens to show support for Canadian athletes. They represent the pride, generosity and excellence every Canadian takes in their athletes. The signification is that you wear your red mittens or purchase a pair; for every pair of $15 CDN mittens purchased at Hudson's Bay or at thebay.com $Cdn3.90 goes to support Canadian athletes. It gives access to elite coaching, equipment, sports medicine, nutrition and other high-performance resources that make up a world-class daily training environment. To 2019 the Red Mittens alone have raised more than $30 million for the Canadian Olympic Foundation.
Excitement for The Gothenburg as East Lothian steps down to Level 2 and can re-open … … at the same time as we've set the roofer to stop the leaks into the Lobby and re surface the whole 2004 flat area to the south. Just asked Sylvia to remit £500 from Barons Courts to Calum and Michelle for Christmas decorations outdoors on the street balconies there …
World tv Day today …. The ability during my lifetime to receive tv in black and white, then in colour, then to find it can arrive via one's telephone cables with ever higher Gs must match my mother's wonderment at the growth of air travel from her youth in 1902 to her transatlantic flights to and from Canada. The UN acknowledges that television can be used to educate many people about the world, its issues and real stories that happen on the planet. Television has become one of the most influential forms of media for communication and information dissemination, broadcasting with freedom of expressions and increasing cultural diversity and understanding. Accordingly the 1996 UN General Assembly proclaimed November 21 henceforth to be World Television Day, commemorating the date on which the first World Television Forum was held earlier that year. All UN member states were enjoined to observe the day by encouraging global exchanges of television programmes focusing, among other things, on issues such as peace, security, economic and social development and cultural change.
It's also Gingerbread Biscuit Day …. .. and a surprise delivery from Henry brought some fine sponge with butter icing and ginger biscuits. Seems he was just the messenger rather than the chef but we reminded him he needs to practice his roast potatoes for Christmas Dinner. Today is about the 'Biscuit' and must not to be confused with the more all embracing National Gingerbread Day which takes place on June 5 [Blog 75/84]; or Gingerbread House Day on December 12th! You'll recall ginger anything was apparently a favorite of an Armenian monk Gregory of Nicopolis who brought gingerbread making to Europe around 992 AD and taught French Christians to bake it. Gingerbread was often used in religious ceremonies and was baked to be sturdy as it was usually moulded into images of saints. As with Azerbaijan [Blog 178/84] Armenia has been in the news for local warfare these last few months but the Russian ceasefire has at least brought peace if not reconciliation to that conflict.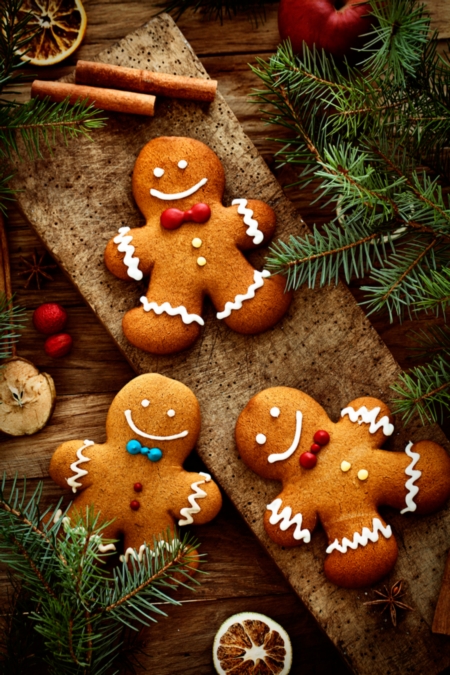 Published Date: November 21st 2020