Leviticus 180/84: Just Enterprise ZOOM for Adapt & Thrive
Keen to learn … … and I just got a one man ZOOM tutorial from Brian McMillan of ScotGov's Just Enterprise who are helping administer Adapt & Thrive Programme for the Scottish Government. We need £300K for the Interregnum 2022-2026 whilst we both fund raise and keep momentum going so their maximum for us at £25K is just a start but an important one politically if we can succeed. Thoughts turn to restoration at the Town Hall, getting the Jacobite Trail on track and seeing that we have a Presentable Application for NLHF and HES and whoever for 2027's Blindwells Living History Centre. Loans at 0% interest are available as well it seems ….
BarkerLangham reconnects with Prestonpans Living History Centre strategy … With the Presentable Application in mind, I've been in touch with Darren to see what assistance he can give us to update the Prospectus crafted in January 2017 when we unsuccessfully applied to HLF/ NLHF for support to convert the BathHouse at Prestongrange Museum. They are for me the only team I know that are masters of How to Put Together a Proper Application; and they can do visuals at reasonable cost! The response so far is "of course we can help!"
EventScotland Funding for September Week in Prestonpans. Time also to get an Enquiring Word in to EventScotland for their £35,000 possible grant to make a big success of the showpiece 2021 Re-enactment and more as we sum up and exemplify all we've been at for the 275th Anniversary.
Gone to bed ...as they say! John Unwin in Feuillade has sent off the final proofs to our printers in the UK. It's a small run of just 50 copies so we'll be using photocopying technologies and the dummies look excellent as does the binding. Now we just wait for the finished work [front cover below] to arrive and we're already saving up for postages …. likely to be £10 each …. it's approaching 400pp and is Sincerely Dedicated to Elliot Yr of Lochnaw's Saxaphone ...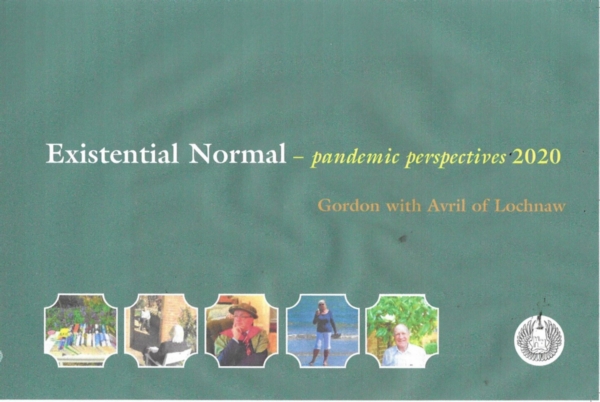 Since we sent Blogs 1-168/84 of Lockdown and Exeat to John Unwin in Feuillade to transform to this book the pandemic has of course moved along. Immediately we created weekly Exodus contributions but after 7 weeks Prime Minister Boris put us all back into national lockdown so our Leviticus series began with Parliament resolved that it must end on December 3rd i.e. after 28 days - and in time to do Christmas shopping …. and since then of course we have two vaccines with <95% efficacy seemingly on the horizon …
It's Baklava Day today … … that's certainly worth celebrating not least because I know that supper tonight will be lamb curry [roast on Sunday, cold on Monday, hot again Tuesday]! Each year on November 17th one should fill the kitchen with that sweet and flaky pastry that's Baklava, a sweet dessert that gives layers of texture and flavour between sheets of filo pastry filled with chopped nuts and drizzled with syrup or honey. Believed to have originated with the Turkic people in Central Asian nations it's now a dessert in many countries and prepared in several ways. The name Baklava first appeared in English in 1650 which some suggests derives from Mongolian! There are many varieties and walnuts, pecans, pistachios or almonds can be used. The filling can be composed of raisins, dates, prunes and even figs and most recipes call for cinnamon, cardamom or cloves – sometimes all three. The Greeks and the Turks still argue over which dishes were originally Greek and which Turkish but baklava is claimed by both. Greek and Turkish cuisine built upon the cookery of the Byzantine Empire which was a continuation of the cooking of the Roman Empire which had of course borrowed a great deal from the ancient Greeks. Since it is much in the news this month, I have chosen an Azerbijani version [left] and a Turkish recipe.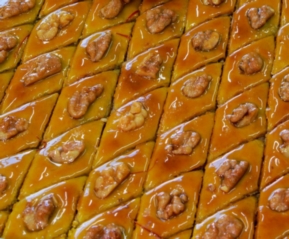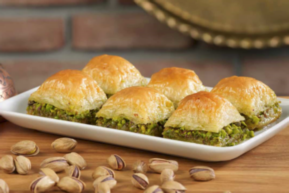 Published Date: November 17th 2020