Leviticus 179/84: Portrait Curators seek to make Princely mischief again
Nice Sunday lunch yesterday after cycling exercise. Finally got started again on that exercise cycle in 'Anne's' bedroom. It was the plan from the start of the 2nd National Lockdown but I'd kept overlooking it … until Sunday at 5 minutes, today at 6. You guessed; the plan is to get back to 15 minutes. The reward on Sunday was a quiet lunch of New Zealand lamb and the Edmonton phone call in the evening. We had watched the Strictly results but were also determined to see how Wales could relace New South Wales as the venue for I'm a Celebrity, get me out of here!. Looks like both shows are making a good fist of it … but for me the most exciting new tv at the moment is the rush of true creativity in the Christmas advertising campaigns. Marvellous to see so many advertisements encouraging us and reassuring us that it will be a good family time however we end up arranging it! All just as Prime Minister Boris Johnston begins to self-isolate because of a recent contact with a fellow MP. Edmonton reported that 3"/4" of snow is now settled although it's been cleared from the new concrete pathway! Their BIG news is that Alberta with a population of some 4.3m has passed 1000 new cases per day so some form of lockdown is likely to hit them soon. More news when it happens there then … Anne tells us that Dancing on Ice known as Battle of the Blades in Canada is a great success which it wasn't here. In Canada they call on the nation's ice hockey players and most of the nation can skate from babyhood!
Curatorial spat about The Prince's portrait. They're at it again, curators of Jacobite art. This argument as earlier about whether an artwork was of Prince Charles or younger brother Prince Henry is a spat between self proclaimed experts. This time it's got serious financial implications for the 13th Earl of Wemyss who used its sale to the National Portrait Gallery of Scotland to settle Inheritance Tax liabilities dating back to 1937. Bendor Grosvenor who masterminded the Charles to Henry re-assignation is this time on the back foot defending his belief it was painted on request in Edinburgh in 1745 by Allan Ramsay. Robin Nicholson, who curated the Drambuie Collection of Jacobite Art, believes it is a 1747 copy of an engraving by Robert Strange probably by Cosmo Alexander. His argument is that although "the painting is well executed it totally lacks the effervescent effect of light that became Ramsay's trademark... The granularity .. in the canvas is totally characteristic of Alexander in Stuart portraits he produced in Rome." Whatever.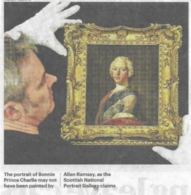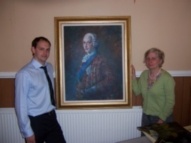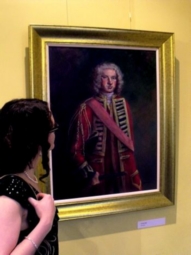 But we do know for absolute certain that the portraits we hold at our Trust are Kate Hunter's of Prince Charles and Sir John Cope. Indeed Hebert Coutts invited along Nicola Kalinsky, Chief Curator Scottish National Portrait Gallery, to see and approve The Prince at our 2nd National Symposium in 2010.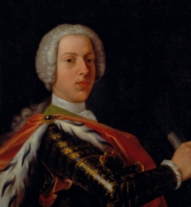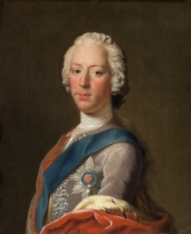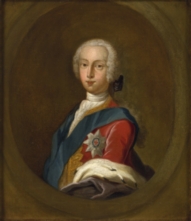 Arran and Herbert got emails and pictures rolling with all manner of research; must be something more serious for them to do? From the left above painted by Alexander, Ramsay and Strange.
Monday is Minute writing for the Battle Trust. Always takes longer than you think but it came with a necessary trip to the Post Office in Blisworth to post of a copy of Arran's Tapestry book to our Kent, Ontario Selkirk Settlement tapestry designers and stitchers! Posted a similar book to Western Australia for the descendant of the great aviators Sir Ross & Sir Keith Smith. I didn't know but during lockdown the Post Office is closed at 1pm every day … also posted promotional materials for the NW Passage Cruises to Bryan. We only discussed it last night and the mail shot arrived this morning … meant to happen …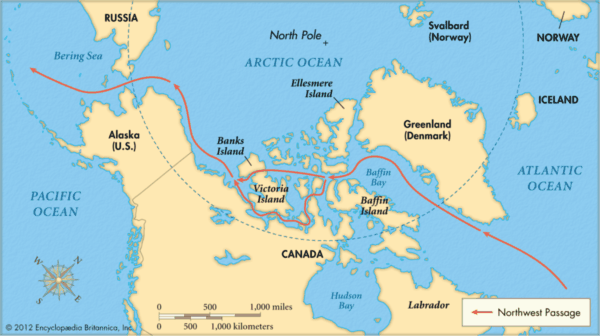 Put simply it's the Arctic Circle route from Newfoundland to Alaska and saves 2500 miles on trips via the Panama Canal. It's climate change that has enabled regular passage which ice would otherwise prevent. It offers major opportunities to exploit Canada's northernmost mineral resources.
NASA studies have shown that the extent of Arctic sea ice is declining at a rate of several percent per decade. As the ice cover is removed, solar radiation penetrates the water and warms it instead of being reflected from the white ice. Another factor that contributes to warming of the Arctic Ocean is the increase in discharge rates of rivers draining Europe and Asia. These freshwater rivers now receive increasing runoff from melting glaciers. This runoff is much warmer than the Arctic Ocean water. The net result is a slight warming of the Arctic waters and a dilution of salinity.
Early History of the Northwest Passage. The economic value of a short route connecting the Atlantic and Pacific Oceans was appreciated early; the Spanish referred to this route as the mythical Strait of Aniαn, and Francisco de Ulloa started searching the Baja California peninsula area for it in 1539. English explorers including Martin Frobisher, John Davis, and Henry Hudson searched from the Atlantic side in the late 1500s and early 1600s. All these expeditions were unsuccessful. Then in 1849 Robert McClure passed through the Bering Strait with the intent of sailing through to the Atlantic. His ship was trapped in the ice not far from Victoria Island/ Viscount Melville [after Scottish politician below!] Sound and probable passage to the Atlantic. Finally, after spending three winters on the ice and some members dying of starvation, McClure and crew were rescued by a sledge party. McClure and his crew became the first to survive a trip through the Northwest Passage. Norwegian explorer Roald Amundsen and his crew were the first to cross the Northwest Passage entirely by sea in 1906. Although the crossing was an important first, it had little economic value because the journey took three years and used waters that were too shallow for commercial shipping. The first single-season trip through the passage was by Henry Larsen and crew in 1944. Again, the route taken was not deep enough for commercial shipping. In 1957, three United States Coast Guard Cutters - Storis, Bramble, and SPAR - became the first ships to cross the Northwest Passage along a deep draft route. They covered the 4,500 miles of semi-charted water in 64 days. The first ship capable of carrying significant cargo to traverse the Passage was the SS Manhattan [below], a specially reinforced supertanker, in 1969. It was accompanied by the John A. MacDonald, a Canadian icebreaker. This trip was taken to test the Northwest Passage as an alternative to building the Alaska Pipeline. At that time it was determined that the Northwest Passage was not economical, and the Alaska Pipeline was built!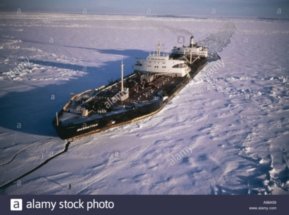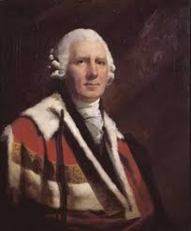 Published Date: November 16th 2020