Exodus 03: Riggonhead Defile as our Jacobite Omphalos
Honouring Steven Poole. The omphalos is the centre or hub of an idea or activity. Its origin was at Delphi, a round conical stone, marking the centre of the Earth. That's what we are on the threshold of confirming the Riggonhead Defile at Prestonans/ Blinndwells will be for our Living History Centre, our omphalos. And this coming week we'll be debating our short list of possible titles for that omphalos. It's going to be ZOOM sessions for our 116th Trustees' Meeting since foundation in 2006 and cumulative investment of £2.5m / Cdn$4m since then. Arran did a study some 2 years back and came up with the histogram below.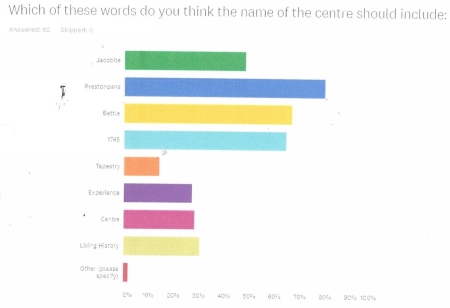 Lorna this week added her UCL Masters in Public Health to her Cambridge Bachelor's degree. Seems a long while ago she completed her postgraduate studies and went back to work again but it takes Unis a good while for their Virtual Graduation ceremonies to come along …. that's on top of Dad's PhD in Politics - Social Care from York earlier this year. And of course Eleanor is now into Zoology at Reading and Frankie in Year 2 at Nottingham.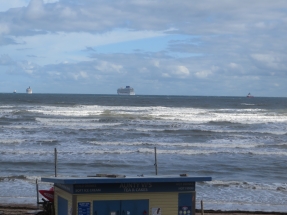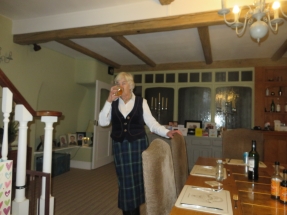 Weymouth concerns addressed … The visit to Weymouth for the AGM of Somerset House was all ZOOM but went well. We dined out at Enzo's with a fine Chianti Classico and Pesce Spada and Avril a renegade kited skirt [as modelled] … the auld rail tracks to the quayside which troubled Mathew earlier this year when he fell from his bike and being dug up at a cost of £1.3m. The sea was turbulent and Aunty Vi's is under threat of municipalisation but fighting back. Avril manfully repainted the shower ceiling with anti-damp paint downstairs - as shown! Horror of horrors Merlin's Weymouth Sealife/ Jurassic Tower that has snapped and sold 10,000+ family pictures over the past decade [including the three groups displayed at Somerset House] has been taken down and away .. next destination unknown so far. Back in Milton we found the Village church covered with scaffolding but the road works nearly finished for the laying of fibre optic cabling locally … better wifi speeds I understand but not quite yet. But Avril's successful efforts replacing the bulbs in the dining area's lamps takes the week's top prize - seated on a chair on the table as pictured.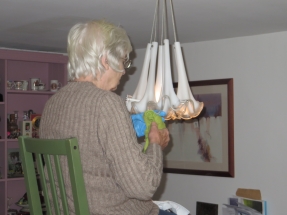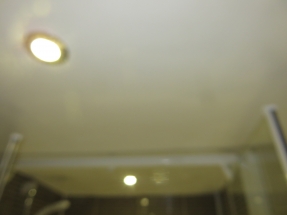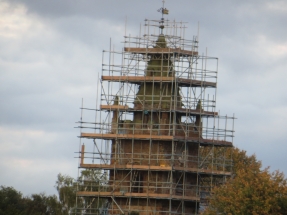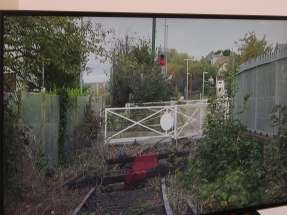 The Gothenburg closed again … for 16 days. The message from Scotland's First Minister is that a circuit breaker of 16 days during school half terms might break the increasing spread of the Covid19 virus. Closure of businesses for 16 days from Friday 6pm 9th October means all manner of challenges for managers with 3 weekends missed; Calum & Michelle Wilson, our publicans, messaged see you on the other side. We've kept some funds in the locker at Barons' Courts to give 'eating out' a further boost and as every publican knows the Christmas and New Year trade is 25% of the year's income and 33% of any profits. There's a fierce national debate that's arguing that it is not the sanitised/ protected hospitality facilities that are the key concern or the arbitrary self defeating restriction nationally for 10pm closing. But the medical lobby still remains in the ascendant with the England/ UK Government and in Scotland, Wales and Northern Ireland … notwithstanding President Donald Trump's bravest efforts to encourage life to go on as often as maybe after himself testing positive along with his wife Melania.
BIG shopping expedition today at Morrisons. Getting back from Weymouth meant we were in short supply locally … no fish pie for Friday or indeed turkey to celebrate along with Anne and all in Edmonton for Canadian Thanksgiving weekend. But don't despair, we tracked down a serious side of turkey and the necessary Cranberry Sauce as tracklement so for our Sunday lunch we'll be able to do the honours … Christopher's invitation to the family in Edmonton is for Saturday of course. Here's hoping turkey left overs will be good for curry next week as well. But never forget that Friday is Coffee Morning … and this week as we arrived at Morrison's we took advantage of its dedicated coffee area to drink, you guessed, hot chocolate. Whilst shopping later we acquired a replica Mackinlay's malt whisky that taken to the Antarctic by Shackleton in 1907! And on cue, through the mail pronto came two extra bottles of Special 275th Commemoration Blended Malt Whisky from Prestonpans. Happy Christmas beckons ….
Bath Olivers' Tragedy for Elliot and I … and on his 12th birthday. The biscuits we love with our cheese have been discontinued with no early hope of their reappearance. They were created by Dr Oliver in 1750 in Bath and were 'very likely eaten' by William Grant, Lord Prestoungrange when he went there in his final illness to take the waters at the spa.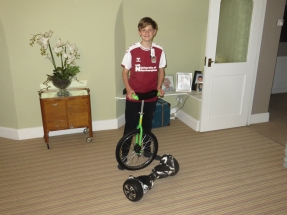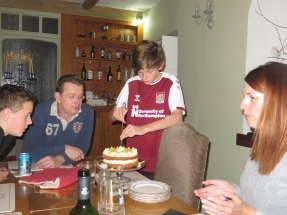 But Elliot has compensations from his birthday gift of a Unicycle that he's going to need to learn to balance on when playing his saxophone … that would be a great way of busking when times get hard. He still refuses to play 'in public' but there were comforting words for parents explaining that learning to play a musical instrument is the finest example of delayed gratification for a child [or adult!] and must be worth the outcome?? We also gave Henry, 14 on Sunday, his presents since the Rule of 6 means the 'other' grandparents take their turn then. They both got Northampton Cobblers FC shirts and Henry his beloved Manchester City additionally. Henry's show stopping gift however was a fine tome of Optical Illusions that just happened to include the famous [to us anyway] 29 Palms trompe l'oeil. Julian couldn't get enough of it; Henry hardly got a look in. It was an excellent teatime altogether with Stew & Dumplings plus Lemon Cake with 12 candles for desert.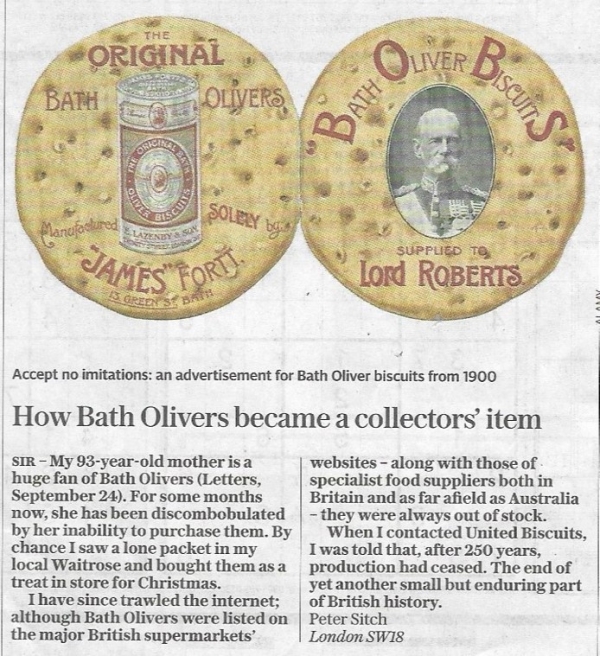 Published Date: October 9th 2020