Exodus 02: Cha robh cůisean sam bith nar n-aghaidh
Tribute to Gaelic usage in Prestonpans! - Translates as 'There are no issues against us!' …. if we search for the new normal rather than hankering after the old. We're in the midst of debate with Arran as to how we address and develop the digital realisation and understanding we've gained from our enforced ZOOMing and the rest. He's concerned that you cannot get as much revenue from digital offers as from physical visits but I see them as mutually reinforcing. The digital outputs can and will maintain interest and potentially build up physical engagement across the whole year and they have reach to Friends & Donors way beyond …. ­ around the globe. I'm tempted to revisit what we did for MCB/ emerald where set up a discrete E-Division licensed to put the original printed and posted enterprise out of business because 'we' needed to ride the wave or others would and take our business away. But of course Arran is right about finding the necessary robust business model as newspaper owners increasingly have found and we did at MCB thanks to Bev Bruce's imaginative transformation of what a subscription meant. She took guidance from the American Libraries Association! Conclusion must be that no way is virtual reality is not against us as long as we take it on board and integrate with the enduring physical reality of e.g. landscape or re-enactments. Zuckerberg is arguing this very point from Facebook today …. ­Let's find the new normal ­….
Speaker in Commons wins the day despite himself!­ Fascinating comparison yesterday in the House of Commons as the Speaker, now Sir Lindsay Hoyle, got Boris Johnson to accept what could not be forced on him by an inadmissible amendment/ resolution. The comparison is with former Speaker John Bercow of course. Tory backbenchers led by the 1922 Committee got Ministerial acceptance to only impose new lockdowns nationally after concurrence from the House - not simply dictats under Public Health laws. It will be interesting to see to what extent the 1922 view that prior debate will improve the logic and enforceability of such regulations/ fines etc as may be proposed …. ­ with an early test case being the 10pm curfew for pubs and restaurants which in city centres simply tips all out onto the street at the same moment thereby creating an illegal gathering with heightened happiness! Let's find the new normal …. ­ protect the vulnerable and keep lockdowns local with minimised damage to education, workplaces and sanitised social gatherings­.
Umpteenth attempt to redress the call of unis versus techs. Boris set out earlier this week the plans from April 2021 to encourage many more into FE rather than Unis to get technical qualifications. Tony Blair's drive to get 50% of all 18 year olds to Uni where the technical education is much less has had a disastrous impact on the skills base of the nation and too many graduates seeking too few appropriate jobs. I say 'umpteen' because in my own life span I've seen the technical sector undermined first with the Colleges of Advanced Technology e.g. Bradford IT or Slough Tech and then with the Polytechnics drive via CNAA to Uni status and aspirations with research/publications biased League Tables shaming those who don't go the way of the self-styled Russell Group. Let's find the new normal …. ­ Apprentice Degrees, apprenticeships, and expanded FE has to be made a key priority and low hanging Unis should be shaken out and pointed in that direction.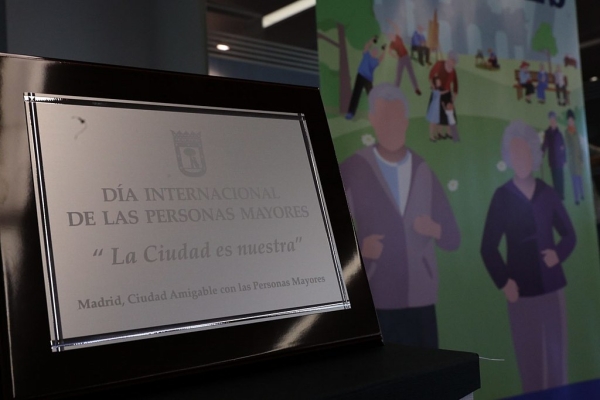 UN's International Day of Older Persons today! …. and this year the theme is unsurprisingly: Pandemics: Do They Change How We Address Age and Ageing? The answer seems to be Yes this Covid19 seems to have done so. Firstly and foremost it has focussed attention on care for the elderly and that was the point of Mathew's just completed doctorate was it not. The need for reform of how we go about it in the UK has long been apparent and promised again and again by government; will it finally happen now? Secondly it has highlighted how older people wish to spend the final decade or so of their life. For most that is not seen as minimising the risks of fatal infection at the cost of not seeing family and grandchildren growing up although government seemingly believes otherwise, knowing that if that happens 'again' the political opprobrium will be off the scale. Let's find the new normal­.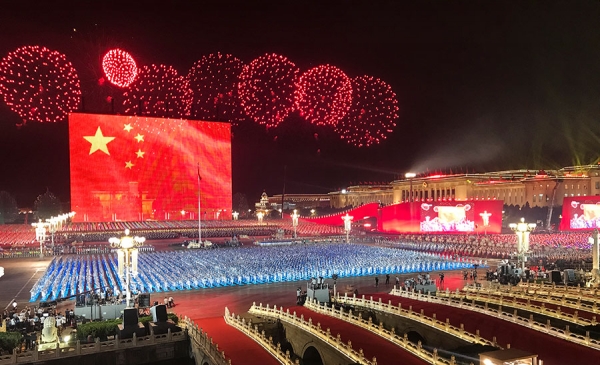 It's China's '71st Anniversary' National Day today. October 1st each year marks the beginning of The Golden Week - a national holiday. It celebrates the formation of today's People's Republic of China in 1949. The Chinese Communist Party's victory in the Chinese Civil War resulted in the Kuomintang, the National People's Party which had ruled since 1927, retreat to Taiwan where it continues to this day. The renaissance of China over the past 71 years has been extraordinary creating a global challenge for this century between our self indulgent even decadent Western democracies and China's one party totalitarian economic approach in the East; with Japan, Taiwan [since 1996] and South Korea striving to uphold Western inclined identities. What indeed might be the new normal?

Published Date: October 2nd 2020