Exeat: Day 167/84: Zanzibar 05.09.46 Farrokh Bulsara - Parsi-Indian
aka Freddie Mercury - thanks to his family's dramatic exodus in 1964. Yes, Freddie was Parsi-Indian and born Farrokh in Zanzibar before its merger with Tanganyika to form Tanzania in 1964. That merger followed immediately on the revolutionary overthrow of the traditional Arab Sultan by the African community on the islands just a year after it gained independence within the British Commonwealth. His father who had been a High Court official and fled to Middlesex with his family after the revolution. Farrokh had been sent away for an English boarding school education to India aged 8 and stayed for secondary [where he was known as Freddie] but had returned to Zanzibar on completion. He arrived in England aged 18 in 1964 and having studied and written music for years he was ready to form Queen in 1970 with guitarist Brian May and drummer Roger Taylor. He died in 1991 and is regarded as one of the greatest lead singers in the history of rock music known for his flamboyant stage persona and magnificent four-octave vocal range. Mercury defied the conventions of a rock frontman, with his highly theatrical style influencing the artistic direction of Queen. His charismatic stage performances often saw him interact with the audience and he also led a solo career and served as a producer and guest musician for other artists. His numerous hits for Queen included "Killer Queen", "Bohemian Rhapsody", "Somebody to Love", "We Are the Champions", "Don't Stop Me Now" and "Crazy Little Thing Called Love". He lived much of his professional life in Montreux on Lake Geneva which city honoured him with a statue in 1995. For my own memories of his original home of Zanzibar was always the Spice Island, famed as the source of cloves my mother always used when cooking with apples - baked, boiled or apple caked! Dorset has a fine local specialty apple cake but alas it doesn't use cloves.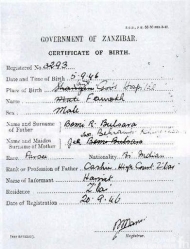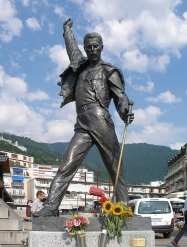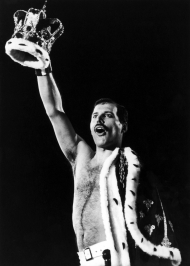 The merged Tanzania includes Africa's highest mountain of course …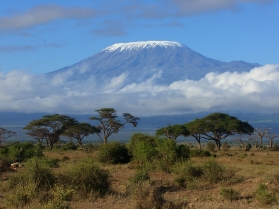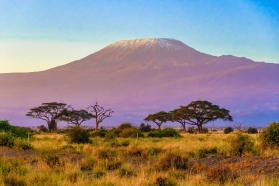 Shops closed today …. and we'd got firm intentions. Avril was keen to visit a Northampton based mobility carriage/ scooter retailer and I was keen to visit Magnus at Harpole to replenish my supply of footwear. But online checks at the last minute showed both were closed. [I went on Monday and had great success with no less than 2 x 48s for the coming winter!]
Having completed Zafón's 2400 pages [which I'm hoping the get Laura reading soon …] I have now turned my attention to Robert Galbraith's fourth Strike and Robin novel, Lethal White. I'm delighted I have because I have been disappointed with the BBC tv presentation although I'm grateful that for me at least Episode 3/4 improved greatly this weekend.
Published Date: September 5th 2020