Exeat: Day 166/84: Fish & Chips National Day Regained
Although we'd celebrated formally on June 7th [Day 77/84 reprised below left] we later discovered it had been 'officially' postponed until today! We did invite the Dolphinstouns but they'd declined so it was just the two of us with myself as hunter gatherer at Roberts of Far Cotton who [i] called us in for our order and payment then [ii], sent us outside to await delivery. We were a motley masked crew of a dozen or more but seemingly a tad upmarket from the Chippie 25 yards west. Since I was carrying a walking stick I was invited by Roberts' Chef de Cuisine after completing step [i] to wait inside on a bench seat. For £10.40 I'd soon procured two large battered cod and one large bag of chips fresh from their boiling fats. Back to The Lodge where the table was ready and with an accompanying French Sauvignon Blanc from the Loire it served for our celebrations excellently. And for dessert we enjoyed papaya/ pawpaw with passion fruit. We almost overlooked Friday's Coffee Day ..but worry not; we celebrated that too.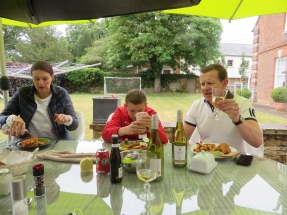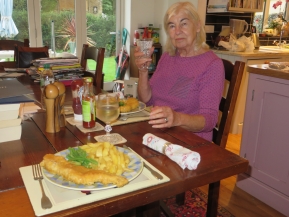 News from Edmonton recounted their appropriate celebrations there too but with coleslaw plus Robyn's birthday this weekend.
Early shopping to Morrisons in town. Whilst Morrisons sells the fish pie we most prefer there was of course no need this week; the search was on for beef to be served at Sunday lunch for the Dolphinstouns - our turn this weekend and we'll be away the next two first in Weymouth then Scotland as the grandsons return to school in Wellingborough. We found a good looking rump steak to roast and shopped for the necessary veggies since we've resolved only to shop online/ Click & Collect for basic items not fresh produce. I found Morrisons' signature date and walnut loaf as well and some Rioja Reserva. It was Avril's first major grocery shopping expedition since lockdown on March 23rd.
Carlos Ruiz Zafón's Cemetery of Forgotten Books cycle completed from Day 133/84. It's been 2400 pages across the four tomes and as his Obituary writer suggested it was well worth the concentration and enjoyment of more than the 30 million before his death. I wonder if Carol's Book Group has ever tackled him? It's a extraordinary tale set in Barcelona during the 1930s Civil Wars in Spain and then the consequent dictatorship of Franco. The bombing of Barcelona by Mussolini's air force is vividly recounted. The almost unbelievable corruption and cruel behaviours of those empowered through the Franco regime's Civil Guard and its secret services and the struggle amongst writers and booksellers to mitigate some of the suffering and eventually bring some justice to their lives is the labyrinth these books explore. Importantly, they're all eminently readable, non-put-down-able, and Zafón's characterisation is brilliantly worked from the most evil Captain Fumero and Mauricio Valls in Montjuïc Prison, the author David Martin, three generations of the Sempere family sharing so much with the ebullient Fermin Romero de Torres to Captain Vargas and the superlative Alicia Gris - each and every one carrying forward the honourable stewardship of the Cemetery of Forgotten Books and ultimately the final kindness of the elusive and ever mysterious Julián Carax. Every book carries the soul of those who wrote it and those who read it.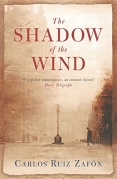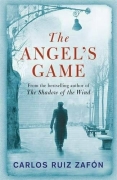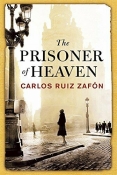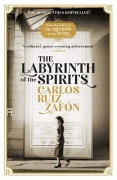 Published Date: September 4th 2020