Exeat: Day 164/84: Hotpoint's Job Offer and Our new Tumble Drier
Job Interview in Peterborough: May 1961 Those were the days. Recruiters toured the universities seeking likely management trainees .. and I was just finishing at Reading. I met more than a few and three invited me to interview. Hotpoint in Peterborough, British Railways and ICI. I can't recall whether Hotpoint offered me a job subsequently but I do know I was offered roles at British Railways for a 3 year traineeship or a 6 months Induction with ICI in Computing or Market Research. Starting salary £650pa. I must confess it wasn't until Avril purchased a new Hotpoint 8 Kg Tumble Drier Aquarius that I looked closely at the enterprise.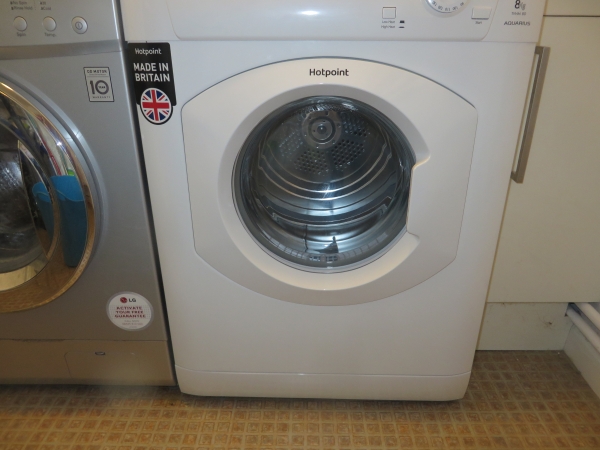 What my ectyping revealed is that in 1961 it was a flourishing business manufacturing across the UK and headquartered in Peterborough. They accommodated me at the Great Eastern Hotel on the station forecourt where I still regularly park and dine occasionally as we to and fro for Scotland by rail. Today however, despite Avril's purchase, only one manufacturing base remains at Yate in Gloucestershire which manufactures,YES …. tumble driers! See that Made in Britain sticker ….. and retirement homes there at the foot of this blog! All other Hotpoint products today come from Poland and Italy.
Why Hotpoint? Hotpoint was founded in California in 1911, the name coming from the 'hot point' of the revolutionary first electric iron of 1905 invented by the Wisconsin's Earl Richardson. It was known as such because its hottest point was at the front and not the centre.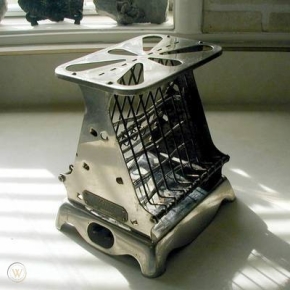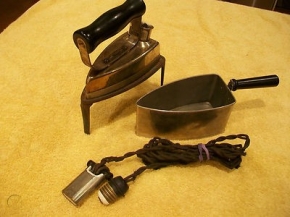 Earl Richardson also invented the first iron that switched off automatically when a maximum temperature was reached. It is also claimed he developed one of the earliest electric toasters in 1908 known as the El Tosto [above left]. After becoming part of General Electric [GE] in 1918 the Hotpoint brand name became one of the most popular brands of toaster in the 1920s and 1930s. GE subsequently sold its US appliance division to Haier of China in 2016. In Europe in 2007 Indesit took over Hotpoint and merged it into its own historic Ariston brand creating a single entity known as Hotpoint Ariston. Hotpoint now exists only as a branding on European-made products.
Earl Richardson's always had another ambition. In 1915 with the proceeds of the sale of his patent Richardson purchased land for $75,000 and founded his own planned settlement, today City of Adelanto, in California. The name Adelanto means 'progress' or 'advance' in Spanish and was first given to the post office that was established on the site in 1917. Richardson subdivided his land into one-acre plots which he hoped to sell to veterans with respiratory ailments suffered during World War I; he also planned to build a respiratory hospital. Sadly he never fully realized his dream but his planning laid the foundation for the present day City. Initially acres of deciduous fruit trees grew in the city which became known in the state for its fresh fruit and cider. These orchards thrived until the Great Depression when they were replaced by poultry ranches. As the wartime emergency developed early in 1941 the Victorville Army Air Field was established with land within the Adelanto sphere of influence. Adelanto continued as a "community services district" until 1970 when the City incorporated and Adelanto became San Bernardino County's then smallest City with a population of some 30,000. The Retirement homes in Yate today are maybe an example of what Earl Richardson had hoped to achieve for WWI respiratory sufferers. There's no reference as to why that was a concern of his although WWI was to create many sufferers of course. With the greatest of irony Gerry Hernandez, Pro-Mayor of Adelanto, spent 125 days this Spring/ Summer hospitalised and on a ventilator with coronavirus but is now thankfully recovering.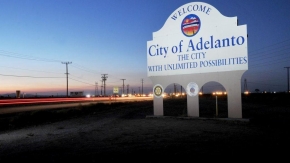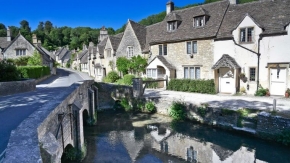 Published Date: September 2nd 2020