Exeat: Day 160/84: Battlefields of Northamptonshire
Northampton 1460 & Naseby 1645. There have certainly been more than these two epic encounters but we need to start somewhere. Avril and I and our family know a great deal more about the Stuarts and the battles in Prestonpans, Pinkie Cleugh and Dunbar 1650 than our own home town -but then that's par for most human understanding. Initial interest in 1460 was triggered last year when the RSA local branch offered a lecture but on showing up at UofN the speaker had taken sick. The most recent trigger was the arrival of the Summer issue of Battlefields to which we contribute from Scotland. It carried a review of what is frankly a potboiler made necessary by the restoration and opening of Delapre Abbey after thirty years or more of neglect. The battle in 1460 was fought on the Abbey's lands north of today's buildings and the Queen Eleanor Cross to the south. Visitors are keen to learn more and buy the souvenirs of course as well as drink the coffees.
Yorkists defeat and capture Lancastrian King Henry VI. There was a very long history of dispute over which branch of King Edward III's family should rule the land - Lancastrians represented by Henry VI and the followers of the Duke of York. In 1460 King Henry VI and his Queen, Margaret of Anjou, were at Coventry with their army of some 5,000 when Warwick, for York, entered London on 2 July with an army of some 10,000 supporters. The King's forces took up a defensive position at Northampton to the north of Delapré Abbey with their backs to the River Nene and a water-filled ditch in front of them topped with stakes. The defending army was mainly of men-at-arms but also some field artillery. While approaching Warwick sent a delegate to negotiate with the King but the Lancastrian Duke of Buckingham, replied "The Earl of Warwick shall not come to the King's presence and if he comes he shall die." At two o'clock the Yorkists advanced with hard rain blowing in their faces. As they closed with the Lancastrians Warwick was met by a fierce hail of arrows but the rain had rendered the Lancastrian collection of cannon useless. When Warwick reached the Lancastrian left flank commanded by Lord Grey of Ruthin treachery ensued. Grey had his men lay down their weapons and simply allow the Yorkists to have easy access into the camp beyond. This treachery was the result of a secret message from Lord Grey to agree to change sides if the Yorkists would back him in a property dispute with Henry Holland, 3rd Duke of Exeter! Grey became Treasurer of England in 1463. After his treachery the battle lasted a mere thirty minutes. The Duke of Buckingham, the Earl of Shrewsbury, Lord Egremont, and Lord Beaumont all died trying to save Henry VI from the Yorkists closing on his tent. but he was taken prisoner first to Delapre and then to the Tower of London. But this was only the beginning of an extraordinary saga ….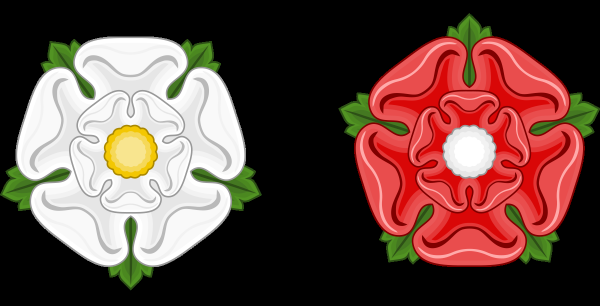 After capture at Northampton it was agreed that Henry should remain King but recognize York, and not his own son Edward, as heir to the throne. Although York was killed shortly afterwards at Wakefield in December 1460 Henry was recaptured at the second Battle of St. Albans in February 1461 and York's heir proclaimed king as Edward IV on March 4. Routed finally at Towton in Yorkshire in March Henry finally fled with his wife and son to Scotland. Returning to England in 1464 to support an unsuccessful Lancastrian rising he was eventually captured in July 1465 near Clitheroe in Lancashire and imprisoned in the Tower of London. A subsequent quarrel between Edward IV and Richard Neville, Earl of Warwick led Warwick to restore Henry VI to the throne in October 1470 and Edward IV initially fled abroad but soon returned, defeated and killed Warwick, and destroyed Queen Margaret's Lancastrian forces at Tewkesbury in May 4, 1471. Edward IV then reigned until 1483 but his son Edward V was usurped by Richard III who reigned until defeated at the Battle of Bosworth in 1485 by Henry Tudor. He, a Lancastrian, became King Henry VII and married Yorkist Edward IV's daughter Elizabeth in 1485, establishing the united Tudor Dynasty and effectively ending the argument. That Tudor dynasty continued through his son Henry VIII and his grandson son Edward VI and grandaughters Mary and Elizabeth until the Stuarts came to the thrones in 1601 with James I & VI and then his son Charles I - whose role was in much debate at Naseby 375 years ago.
Battle of Naseby and the A14. Charles I's grandmother, Mary Queen of Scots, was executed at local Fotheringhay Castle in 1587. She was Elizabeth I's rightful heir but deemed in too much of a hurry to take up the role so it was her son James I & VI who eventually inherited. On his death Charles became King. His rule was considered authoritarian and he fell out with his Parliament which raised its own army to challenge his Royalists. The Battle of Naseby was a decisive engagement of the 1st English Civil War fought on 14 June 1645 between the main Royalist army of King Charles I and the Parliamentarian New Model Army commanded by Sir Thomas Fairfax and Oliver Cromwell. After the Royalists stormed the Parliamentarian town of Leicester on 31 May 1645, Fairfax was ordered to lift his siege of Oxford, the Royalist capital, and engage the King's main army. Eager to bring the Royalists to battle, Fairfax set off in pursuit of the Royalist army, which was heading to recover the north. The King faced with retreating north with Fairfax close behind, or giving battle decided to give battle, fearing a loss of morale if his army continued retreating. After hard fighting, the Parliamentarian army effectively destroyed the Royalist force which suffered 7,000 casualties out of 7,400 effectives. King Charles lost the bulk of his veteran infantry and officers; all of his artillery and stores; his personal baggage and many arms; ensuring the Royalists would never again field an army of comparable quality. Captured in the baggage train were the King's private papers revealing to the fullest extent his attempts to draw Irish Catholics and foreign mercenaries into the war. Publication of these papers gave Parliament an added moral cause in fighting the war to a finish. And the A14? It was many decades ago a cause for great concern as it was built straight across the battlefield of Naseby. It was planned to provide and indeed does, a strategic connection between the Midlands and the east coast ports but that did not reduce the anguish of battle historians. Good friend from advertising Michael Morris, sometime MP for South Northamptonshire and Deputy Speaker of the House of Commons, fought the good fight and like Charles I lost but in the fullness of time was proudly elevated to the Lords as Naseby. What I never knew until today's research was his lifelong support for Sri Lanka which began with a seven-month stint in Colombo in 1963 as a marketing manager in the famous firm of Reckitt & Colman. His memories of the stunning scenery, and of conversations with leading politicians, led Michael Morris to establish the first All-Party Sri Lanka Parliamentary Group in 1975 after his election as Conservative MP for Northampton South. He convinced Margaret Thatcher to sustain support for that nation's Victoria Dam completed in 1985 and many other projects. His story is told in his book Paradise Lost - Paradise Regained . For us it was the briefest of memories of the Galle Face Hotel with breakfast on its Verandah and the Serendipity of Three Princes as commended by Cranfield colleague Malcolm Harper/ Horace Walpole as we flew Airbus Air Lanka to Perth one year. Unforgettable colonial legacy from 1864 in Colombo.....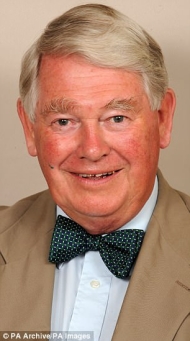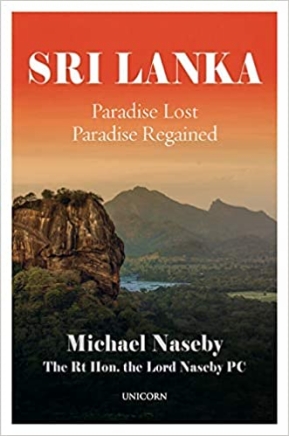 P.S. And these thoughts were highlighted once again as Avril requested a 'Mystery Tour' in Northamptonshire which took us past the old site of the University of Northampton, now Scholars Green New Community, the University's new location on the Nene just north of the 1460 battlefield and to Naseby itself and a view of its monument; and a return to pancakes, maple syrup and streaky bacon for lunch! What a splendid Exeat 160. And from Weymouth Lorna reports well of her first I/c visit with London flat mates … we'll need to send her own keys surely?



Published Date: August 29th 2020