Exeat: Day 157/84: Womens' Equality Day since 1920
Avril's eye gets treatment. We headed to Northampton General Hospital this afternoon for 3.30pm. and were home by 5pm. Just the one eye needed an injection this month after a clear month but this one came with a Isolation Warning - 2 days and no face mask to ensure no infection. That elevates my routine 'temporary' role tonight as chef for sausages and fennel to a significantly expanded role at Tesco Thursday Click & Collect and Friday's non-heavy goods shopping. I shall need to structure my schedule; no scope for boredom! And Jules is coming to coffee on Friday too at 11am. [I also walked The Mile today, posting a letter I kept going and did the whole circuit via the church. I was actually exhausted!]
It's the centenary of the 19th Amendment to the US Constitution. On August 26th 1920 that 19th Amendment gave all women equal rights to vote. It was the culmination of more than half a century of campaigning in which one of the most notably advocates was Inez Milholland pictured below next to the UK's Emmeline Pankhurst, our most acclaimed activist. It was eight years later that UK women achieved a similar right from age 21 although it had been enacted for age 30 and over in 1918.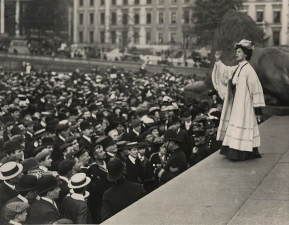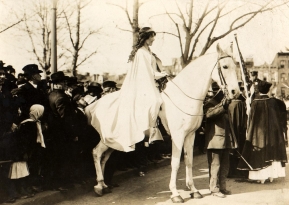 WI and Scotland's Rurals. These voluntary movements have not been about equality per se but about women mobilising both micro and macro community initiatives. The Women's Institute (WI) was formed in 1915 to revitalise rural communities and encourage women to become more involved in producing food during the First World War. Naturally the organisation's aims have broadened to become the largest voluntary women's organisation in the UK with nearly a quarter of a million members, including HM The Queen, in over 6,300 branches. One of the WI's most significant campaigns over the past century led to the formation of the 'Keep Britain Tidy' group, after a resolution was proposed in 1954 calling to 'preserve the countryside against desecration by litter.'
While the WI has expanded over the last decade, with many branches opening in cities and large towns, its roots in rural life remain at the heart of the organisation. In Scotland foundation was two years later in 1917 but intriguingly in close by Longniddry. The Scottish Women's Institutes (SWI), informally called "The Rural", promotes the preservation of Scotland's traditions and rural heritage particularly in the sphere of household activities. It was formed in 1917 as part of the movement of rural women's institutes started in Stoney Creek, Ontario in 1897. That first initiative was convened by Catherine Hogg Blair as she sought to avoid a measles outbreak in her own village. 37 women became members with campaigner Nannie Brown as the area organiser.
Back in the 1920 Jerusalem became the WI's unofficial anthem … the full gamut of their activities captured in a magnificent comedy series in the early 21st century Jam and Jerusalem. Lyrics are by William Blake 1804, music by Hubert Parry 1916.

And did those feet in ancient time
Walk upon England's mountains green?
And was the holy Lamb of God
On England's pleasant pastures seen?
And did the countenance divine
Shine forth upon our clouded hills?
And was Jerusalem builded here
Among those dark satanic mills?

Bring me my bow of burning gold!
Bring me my arrows of desire!
Bring me my spear: o clouds unfold!
Bring me my chariots of fire!
I will not cease from mental fight;
Nor shall my sword sleep in my hand
Till we have built Jerusalem
In England's green and pleasant land.

….. all of which has contemporary relevance with the Last Night of The Proms …. … where Jerusalem, Land of Hope and Glory and the National Anthem are always sung by the Promenaders. There's been uproar at the woke BBC deciding to cancel the uproar of the Last Night because Rule Britannia mentions 'Britons never never never being slaves'. Prime Minister Boris Johnson has issued a broadside and there's already a campaign for singing outside BBC HQ on the Last Night anyway. Avril's yet to renew her licence for Weymouth since the papers are not there yet!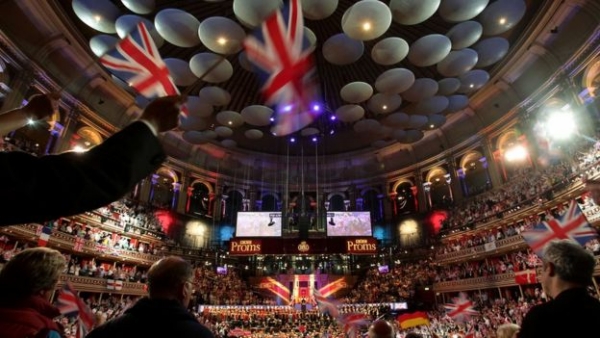 Published Date: August 26th 2020