Exeat: Day 136/84: Green Toms are harbingers of much to come
Much despair gives way to excitement. We'd been disappointed with the progress of the 5 tomato plants alongside the hollyhocks in the front garden; no yellow flowers frankly without which no green or red tomatoes but all of a sudden we are awash with the yellow harbingers and even have sight below of the first fruit. More rain and sunshine and we'll be outstripping early 20th century Worthing if not Holland.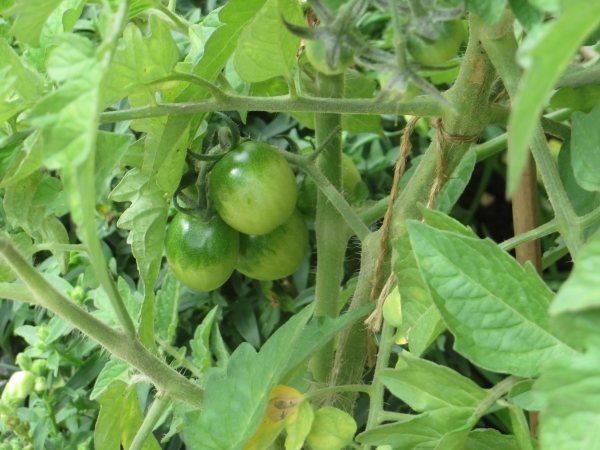 Worthing's tomato legacy. When we lived there in the 1940s and 50s the local produce was widely admired and shipped across the country but history books show it was in decline after WWII giving way to flowers under glass. The origins of Worthing's horticulture lie in the early 19th century and focussed greatly on grapes and cucumbers as well as tomatoes. The arrival of the South Coast railway in 1845 meant shipping across the country was that much simpler as well, replacing the thrice weekly coach services to London and east/west towns. Tomatoes had come to Spain and thence to Britain as had avocados and potatoes from the Aztecs of South America where the plant is native. It could have been the Conquistadors or Columbus …. Worthing still makes proud boasts about the tomato however. In 2020 a campaign group is seeking to get households growing them again - for charity - Care for Veterans On March 2nd experts talked the talk and explained how to get them to grow. Free plants were available for people to take home and nurture. Claims included: "Growing your own tomatoes helps save the environment and there is the thrill of growing and eating your own free produce. The taste is much better than shop-bought tomatoes." Gardening workshops were planned from spring to autumn and a Worthing Goes Tomatoes celebration planned in Broadwater on July 11, using Worthing tomatoes in Indian, Italian and Chinese tomato dishes. No English, Irish, Cornish, Welsh or Scottish dishes! "Obviously there are not going to be acres of greenhouses again but we have a vision to get people interested in growing more of their own food in general as it results in less packaging, less transportation, a healthier diet and the great satisfaction of having grown something yourself." The project planned to end with a celebration at Care for Veterans in September with videos, photographs, tastings and prizegiving plus Crowning the King and Queen of the Worthing Tomatoes. Brave project but the pandemic seems to have scuppered its celebrations …. with no crowned King & Queen. Nil desperandum … let's have salade de tomates for lunch with camembert peut-être.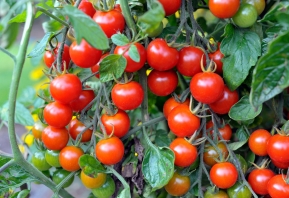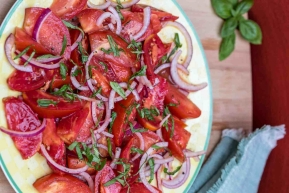 Click and Collect List readied. This is our first opportunity to assist the Dolphinstouns since March 23rd and it's adding items to our own list before midnight. We are socially garden-distanced for tea to share the details … I also finished reading the last in the Young James Bond series this morning … it turns out Henry had long since devoured them. They get my seal of approval as Etonian Bond is eventually forcibly dispatched to Fettes to complete his studies after one too many escapades.



Published Date: August 5th 2020